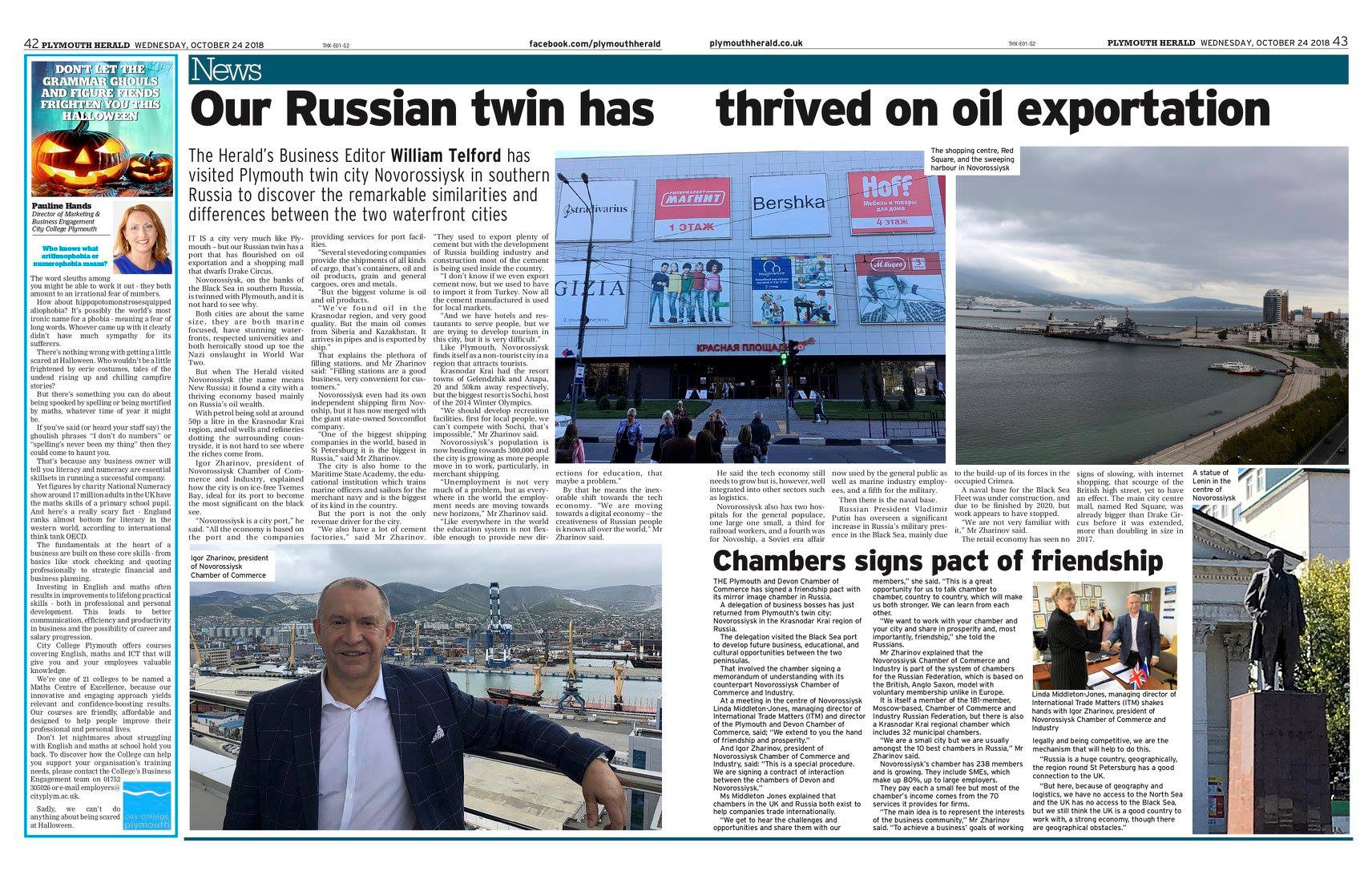 THE TWIN SIMILARITIES OF NOVOROSSIYSK
THE TWIN SIMILARITIES OF NOVOROSSIYSK
Articles by
William Telford
Our recent trade mission to Novorossiysk under the Plymouth Live Herald spotlight.
Dorcas Media Limited and International Trade Matters invited the Business Editor of the Herald William Telford to join our recent trade mission to Novorossiysk.
Kevin Kelway, media director of Dorcas Media and specialist PR advisor at International Trade Matters, who helped coordinate the visit, said: "It was a very successful visit with Devon Chamber pact signed with the Novorossiysk Chamber of Commerce, and other trade missions being planned for 2019," he said.
For more information on International Trade Matters please view on their new web portal: www.internationaltradematters.com