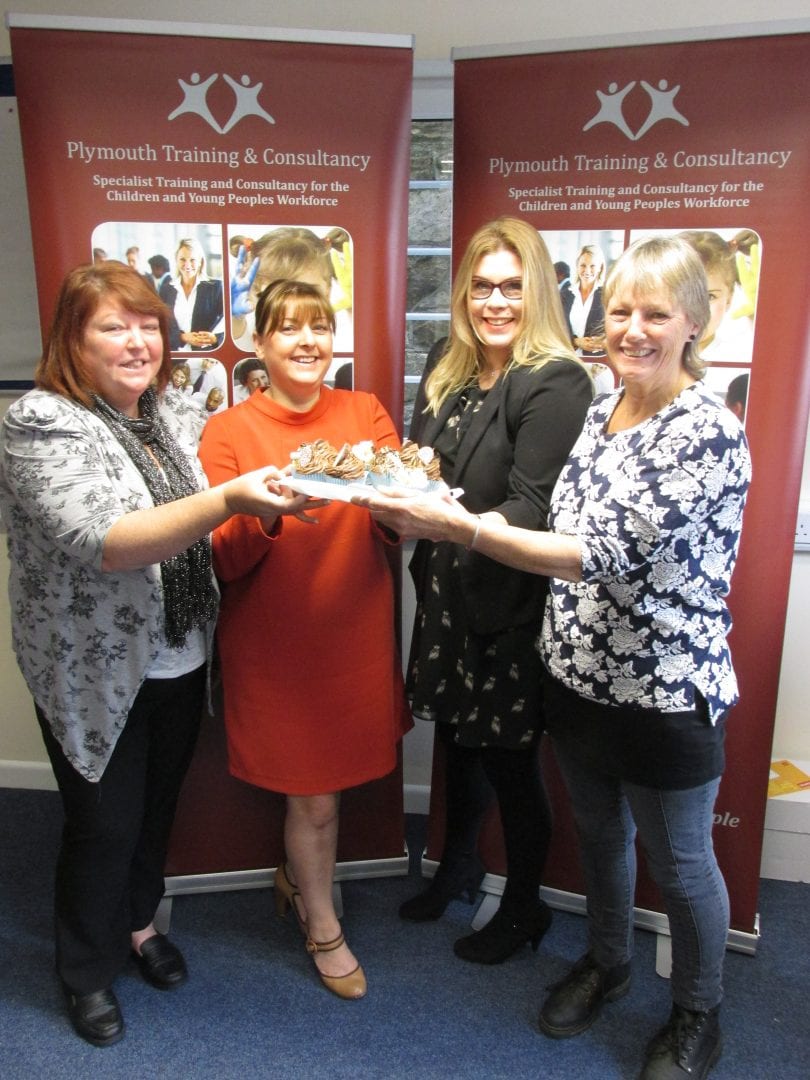 RADIO PLYMOUTH CREW VISITS (PTC)
BUN ON A RUN: AT PLYMOUTH TRAINING & CONSULTANCY
Radio Plymouth visited the team at Plymouth Training and Consultancy at their offices at Froebel House, in Devonport today. The sales crew at Radio Plymouth delivered some tasty cupcakes from 'Little Doms Cupcakes'.
Linda Hobbs, said: "We were very pleased to be recognised by the team at Radio Plymouth and all the mentions on the radio. And what a great way to start the day."
Picture left to right: Mandy Bradshaw, Linda Hobbs, Erica Sayer, and Cathy Tasker.