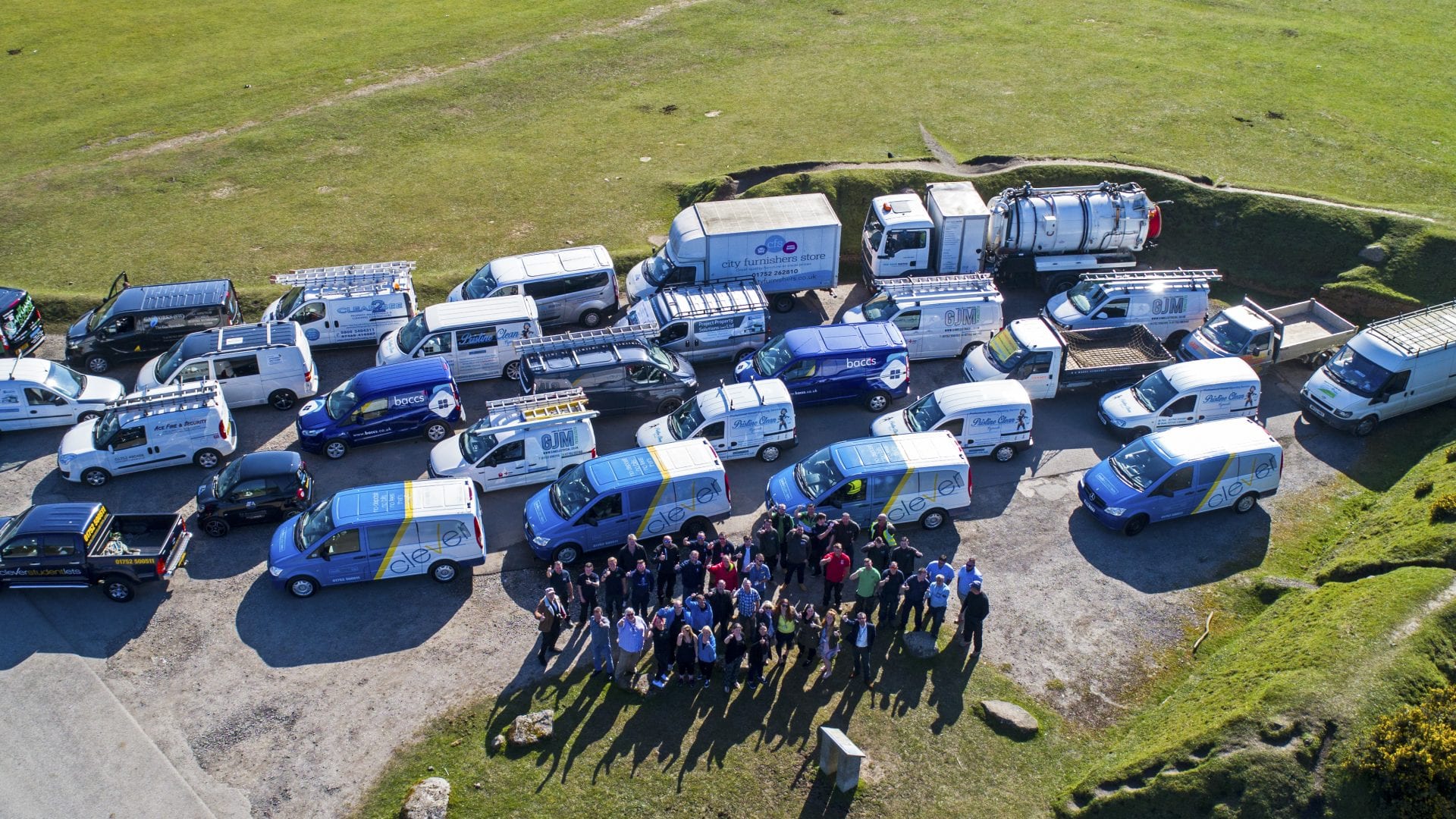 PLYMOUTH FIRMS: GIVE A THUMBS UP FOR STUDENT ECONOMY
PLYMOUTH'S huge £305 million a year student economy, and the sector's strategic (GDP) gross domestic product for the South West region – was under the spotlight this week.
The city's number one student accommodation provider Clever Student Lets – organised a photo opportunity of the many local firms that services and supports its operations in Plymouth.
Maintenance manager, Stuart Lawson, of Clever Student Lets, who coordinated the event, said: "The growth of universities and education providers in Plymouth have created new jobs, business start-ups, and development opportunities."
"At Clever Student Lets we wanted to organise a family picture of the 25+ companies that successfully work with our teams across the city,' he said.
18 local companies and over 50 people took part in the picture opportunity to underline the sectors importance to the Plymouth economy, and a first, said the chief executive of Clever Student Lets, Henry Hutchins.
Plymouth industrial cleaning specialist New Wave Marine has diversified after securing its first major contract for the domestic market and works with CSL.
Business development manager of New Wave Marine, said: "This is a worthwhile event to showcase to policy makers the importance of our student economy and the success stories of local firms on the back of it, and creating wealth generation, new business start-ups, and new jobs."
Nick Carpenter of BACCS Property Services, said: "Our company delivers property compliance and installations services across the SW region and we work with CSL. Our company formed 18 months ago with a team of 4, and the student market is of key importance to us."
Companies that took part included; The Appliance Doctor, Gasworks SW, Clear 2 See, New Wave Marine and Drainage, City Furnisher Store, GJM Electrical, TEC Roofing, MB Waste Removal, Lukes Landscaping, EA Computer Solutions, A& S Pest Control, Pristine Clean Plymouth.
Andrea Ballard, of Pristine Clean Plymouth, added: "This is our first year contract with CSL, and clean over 100 houses around the city for them. I have a staff of 12 and we work in residential, commercial, carpet cleaning, oven and deep cleaning."
"This unique photo opportunity of meeting other businesses that work in this invisible but, vital market – servicing our local student sector in Plymouth," she said.