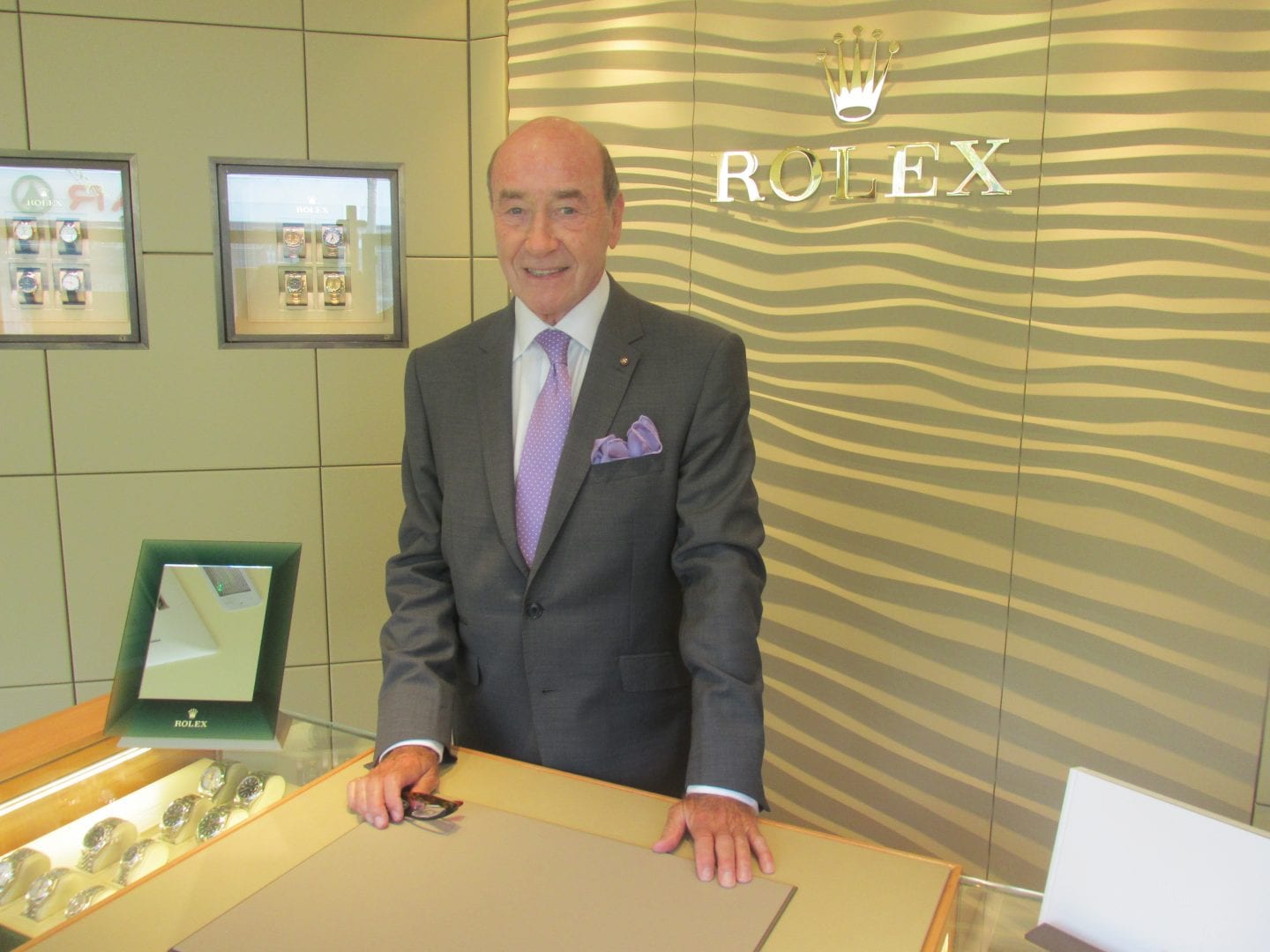 Plymouth business bosses tell Government to get on with Brexit
By WILLIAM TELFORD, Business Editor, The Herald
Two prominent Plymouth business bosses are calling on the Government to get on with quitting the EU as the bill to trigger Article 50 starts its passage through the House of Lords.
Keith White, managing director of luxury jewellers Michael Spiers, and Henry Hutchins, chief executive of Clever Students Lets, have already gone on record as being firm Brexit supporters.
And now they are calling on the Government to progress with the exit process and sort out new trade arrangements.
They say the city's economy has not been affected by the result of the June 23, 2016, referendum.
Mr White, said: "I'm very happy to bang the business drum of Brexit and the people of the UK have spoken – and now it's time to get on with it.
"Yes, it's a year of change. But I'm very optimistic about the future and our trading opportunities across the region.
"The experts of gloom and doom were wrong about Brexit and we had a brilliant year in 2016, and especially a record Christmas trading."
Mr Hutchins, said: "We are very confident about going into 2017, and I campaigned vigorously for Britain to pull out of the EU.
"Many city business leaders are more optimistic than some politicians about making Brexit work and looking out across the world for new export markets and opportunities.
"We had a great year in business in 2016 and the pundits talking about our economy going over the cliff edge were wrong and will continue to be wrong."
The comments come as Plymouth City Council's Tory leader Ian Bowyer said Brexit had had no 'measurable impact' on Plymouth's economy – and he claimed most people have accepted the result of the referendum.
However, many businesses are concerned about the sort of Brexit arrangements Prime Minister Theresa May's Government will push for and achieve.
European politicians have said any attempt by the UK to "blackmail and divide" European countries will lead to a disastrous "crash landing" with no free trade deal and dangerous consequences for the economy.
Devon Chamber of Commerce chairman Richard Stevens has written a strong letter to Mrs May underlining the continuing need for tariff-free access to Europe as "essential" and describing access to labour from Europe as "vital for economic progress".
It followed a Centre for Cities annual health check on the UK's largest city economies, which revealed Plymouth, which voted overwhelming to leave the EU, is the second most dependent city on European export trade.
And this month tourism bosses at the national UK inbound conference, held in Plymouth, said they are growing increasingly concerned about the effect Brexit will have on an industry in which 30 per cent of employees are from the EU and 60 per cent of visitors jet in from Europe.
They said if the UK left the Customs Union it cold have a negative effect on the city's planned £8million cruise liner terminal.
However, many Plymouth businesses are already looking beyond Brexit and still making arrangements to deal with European partners.
A delegation of businesses from the German city of Leipzig is due to visit Plymouth for the Devon Business Show again this year, said Kevin Kelway of Dorcas Media.
(Publicity generated by Dorcas Media)