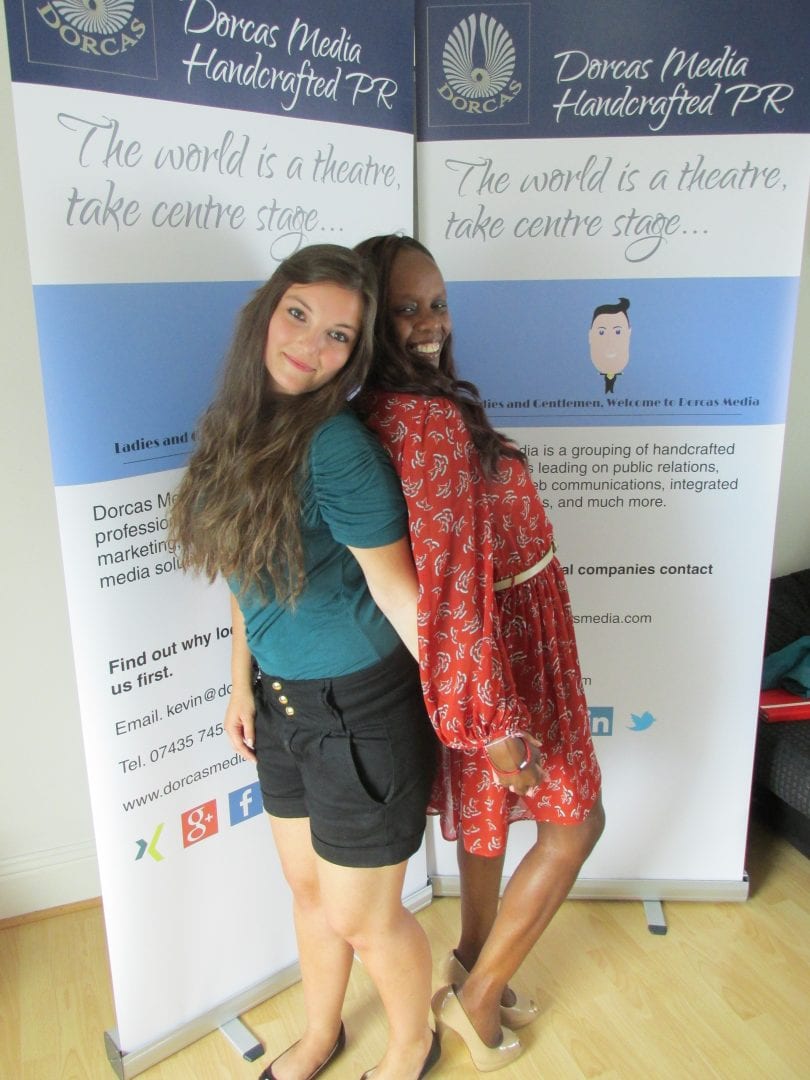 GERMAN NEWSPAPER CREATES NEW JOB FOR SARA
Picture left to right: Sarah Knoeller and Patriciah Petrie
STUTTGART table tennis champion, 20-year-old German student Sara Knoeller, who plays in a 4-girl team and tops the Bezirkliga League in Southern Germany, has been on a month's English and work placement programme with the Tellus Group in Plymouth.
She has become smitten with all things fashion, after working with local designer company Glamour Icons, and even created an online fashion programme that 'colour flocks' what women wear, especially around body shaping and designs – that can fit all figures and sizes.
Miss Knoeller, said: "I have thoroughly enjoyed my stay in Plymouth and especially improving my English skills at Tellus Group. But most importantly my work-placement experience at Glamour Icons. I've learned more about online marketing, advertising, designing, and especially about the British culture and fashion."
"On my return to Germany I have been offered a marketing role with our local newspaper the 'Pforzheimer Zeitung' who have especially created a job for me – and will promote the paper and its many services."
Plymouth designer Patriciah Petrie, said: "I have loved having Sara working with the team and been a real asset to my business. She is very efficient and her work ethic is second to none."
Tellus Group is one of the UK's successful educational service providers since 2003, and through its Meridian School of English since 1979, and welcomes over 5,000 students to its schools every year.