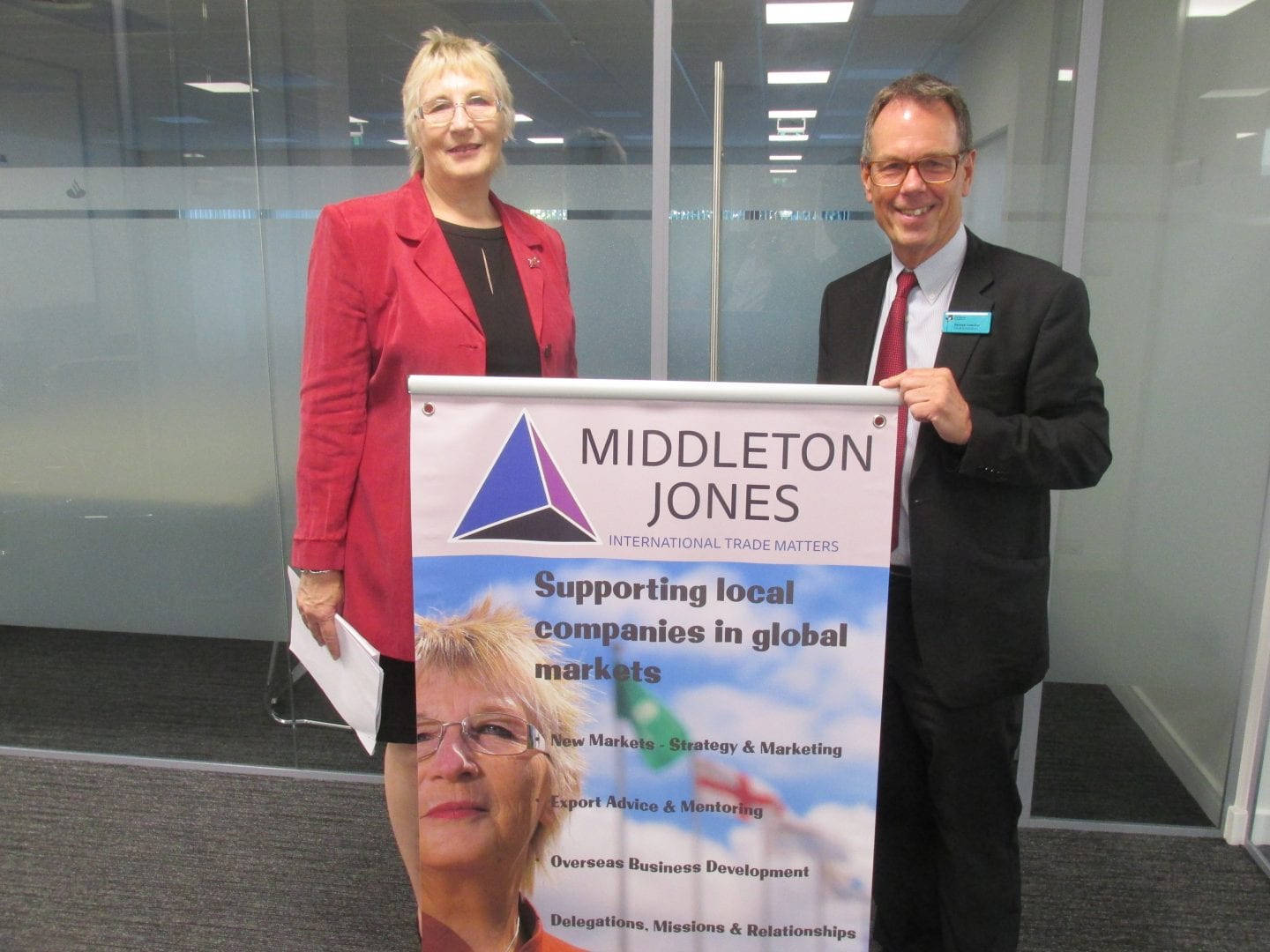 EXPORT CONSULTANCY LAUNCHED IN DEVON
DEVON overseas trade expert Ms Linda Middleton-Jones launched her new export consultancy 'Middleton Jones' in Exeter, and is offering county businesses advice and support in how to export, or increase international trading prospects.
Ms Middleton-Jones has had a long career working with top business organisations, said: "Firms should be building their contacts with foreign trading partners now – before the Government sends Article 50 letter to the EU before the end of March 2017."
"With Brexit, the single most vital thing is for Devon businesses to reinforce their relationships and develop new markets," she said.
"It's about keeping customers and striving for that trade to continue in Europe."
"We sell to Europe and will in future export to Europe, and have the best innovation and quality – and trade is good."
Ms Middleton-Jones is a law graduate who specialised in international trade law and European law.
She represents the Institute of Export in the South West, and has worked with chambers of commerce in Plymouth and Somerset.
Her new consultancy, Middleton Jones, is based in Tiverton, but covers the whole of Devon, and South west region.
It helps firms create export strategies, identify markets, deal with documentation, and keep up-to-date with legislation and regulations.
Article features in the Devon Chamber of Commerce 'Profile Chamber' magazine (page 15).
http://content.yudu.com/Library/A41gws/ChamberProfileNovDec/resources/index.htm?referrerUrl=http%3A%2F%2Ffree.yudu.com%2Fitem%2Fdetails%2F3845897%2FChamber-Profile-Nov-Dec-2016
(Publicity generated by Dorcas Media)