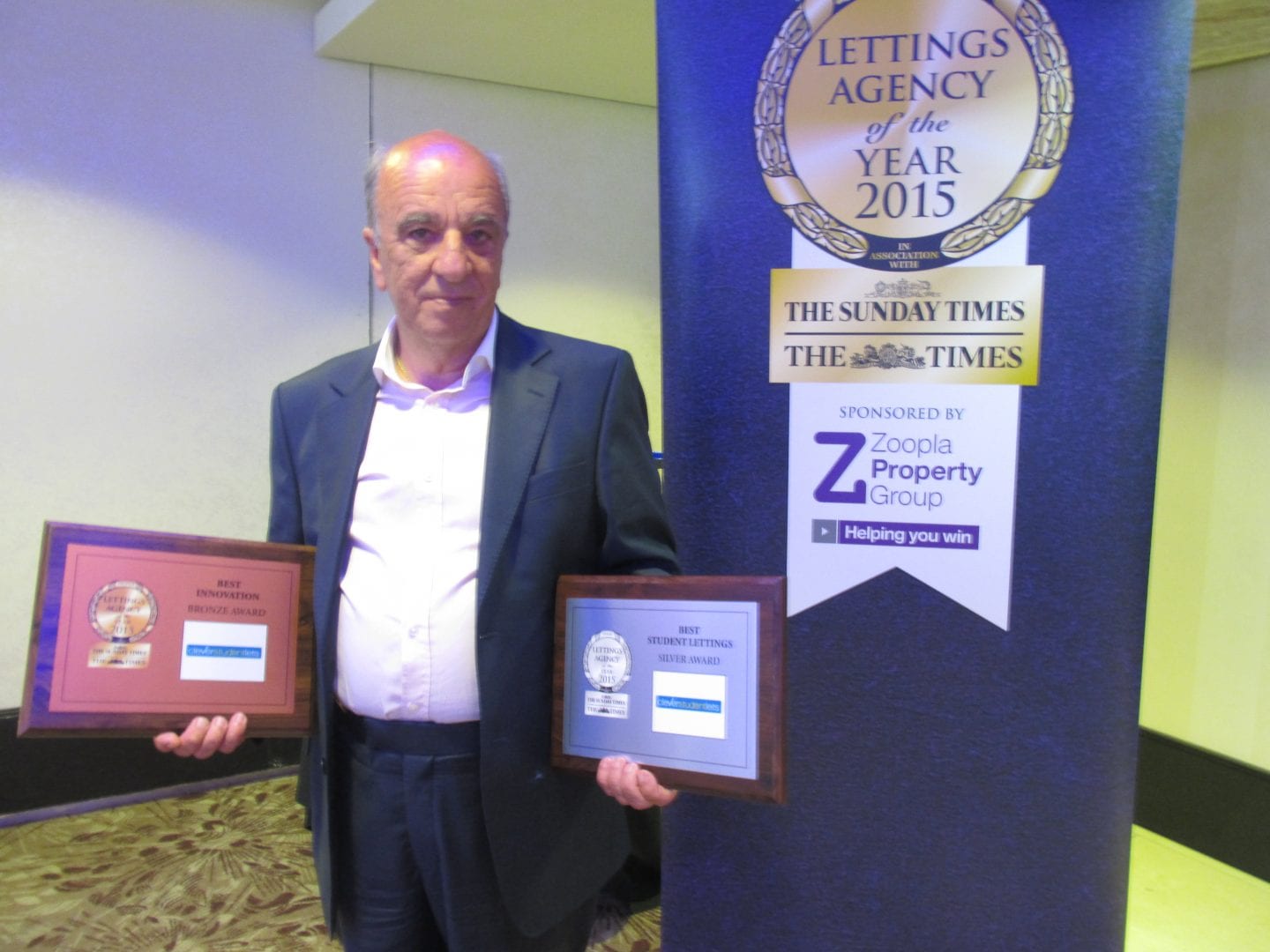 ENGLISH LEARNING – ONE OF THE REGION'S BIGGEST EXPORTS
In My Opinion – English is one of the West's most valuable exports
By Henry Hutchins, Chief Executive, Clever Student Lets, Plymouth
Western Morning News
The English language educational sector is worth billions to the Plymouth, South West, and UK economy every year – and one of our most successful invisible exports.
Many thousands of international students want to study in our city because our language schools, colleges, and universities are some of the finest in Europe, together with a beautiful and safe coastal city that students want to learn in.
In this new century, our students expect accommodation to reach the highest standards.
And that is why our company offers accommodation that is hotel quality, unlike the comedy series of the 1970s and the 'Rising Damp' variety.
I'm very proud my team in Plymouth recently won two Sunday Times Lettings Agency Awards for Innovation, and Student Letting Accommodation.
Clever Student Lets – is now recognised has a national leader in providing student accommodation services.
CSL is also supporting Moor View MP Johnny Mercer's campaign in turning Plymouth into a centre of excellence for veterans' care.
We recently employed four ex-services personnel to run our new maintenance depot in Union Street, who take care of our properties and customers across the city.
CSL want to see other local businesses take on ex-service personnel, who are running a multi-million pound maintenance depot – like a successful military operation.
The debate about halls of residences and new student blocks being built in the centre of Plymouth that will be unfilled is 'totally unfounded'.
Indeed, Plymouth and the South West is becoming the first choice for many foreign students wanting to study here, especially from China and the Far East.
We expect the rental sector to grow by three per cent a year, and our company is creating jobs, and winning national awards for our student accommodation services.
Because of the student revolution, empty and derelict buildings in Cornwall Street are coming back into civic life. A new vibrancy and buzz is being created, with people living in the heart of the city again – and not seen since the Plymouth Blitz of 1941.
With a growing student community living in the town centre, new retail, licensed and catering businesses are being opening up.
Thus creating new jobs, business rates that are going into the council's treasury pot for spending on other community services in a time of budget cuts.
But crucially, ending years of empty shop fronts blighting the city's reputation and the East End of the city.
I applaud Plymouth City Council's decision to scrap development tax, and helping to propel new investments like our Tamar House and Post Office developments transforming the St Andrew's area of the city centre.
Read more: http://www.westernmorningnews.co.uk/Opinion-English-West-s-valuable-exports/story-27839205-detail/story.html#ixzz3mabmZhn5