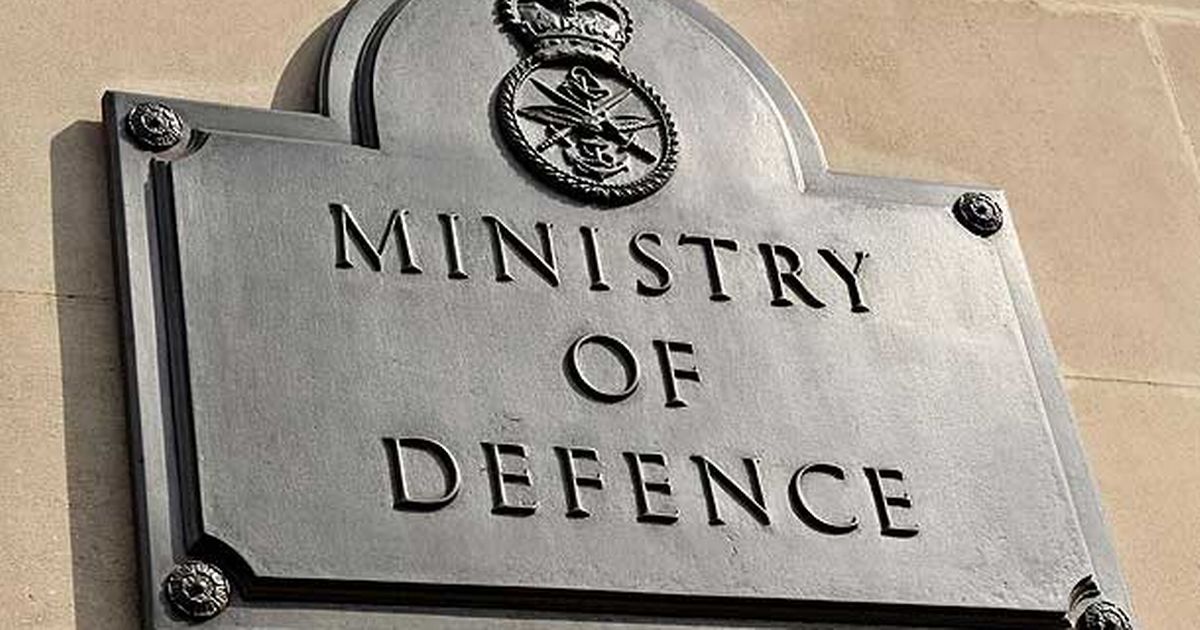 DORCAS MEDIA CELEBRATES GOLD
Dorcas Media founder Kevin Kelway are very proud in securing the (ERS) Gold Award recognition in our support and work with the UK's Armed Forces and community.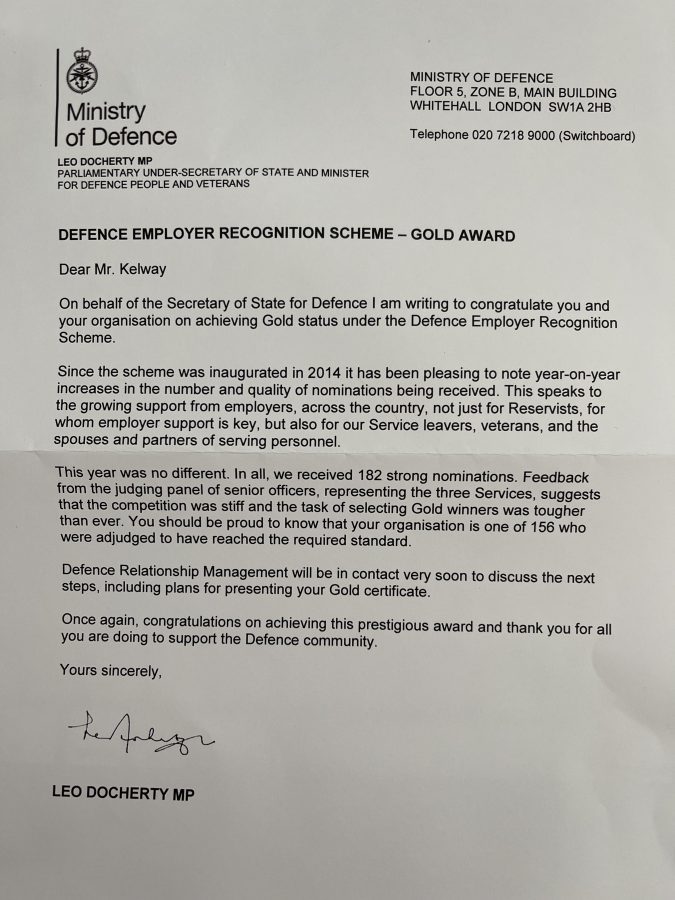 The Secretary of Defence Leo Docherty MP, in a letter to Dorcas Media congratulated our company in securing Gold status under the (ERS) Defence Employment Recognition Scheme.
Kevin Kelway, Media Director, said: "It is marvellous that we have secured the Gold Award that includes our Silver and Bronze recognitions, and our deep commitment to the South West/UK Armed Forces community."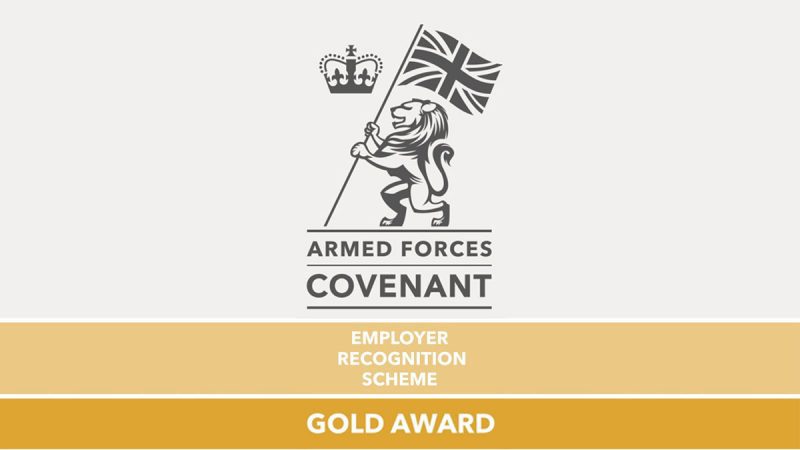 "We support in many ways, such as encouraging other UK businesses to sign up to the Armed Forces Covenant, promoting the forces and events, and inspiring other local companies to do the same," he said.
"The scheme encompasses bronze, silver and gold awards for employer organisations that pledge, demonstrate or advocate support to defence and the armed forces community, and align their values with the Armed Forces Covenant," said fellow Director Ian Fleming.