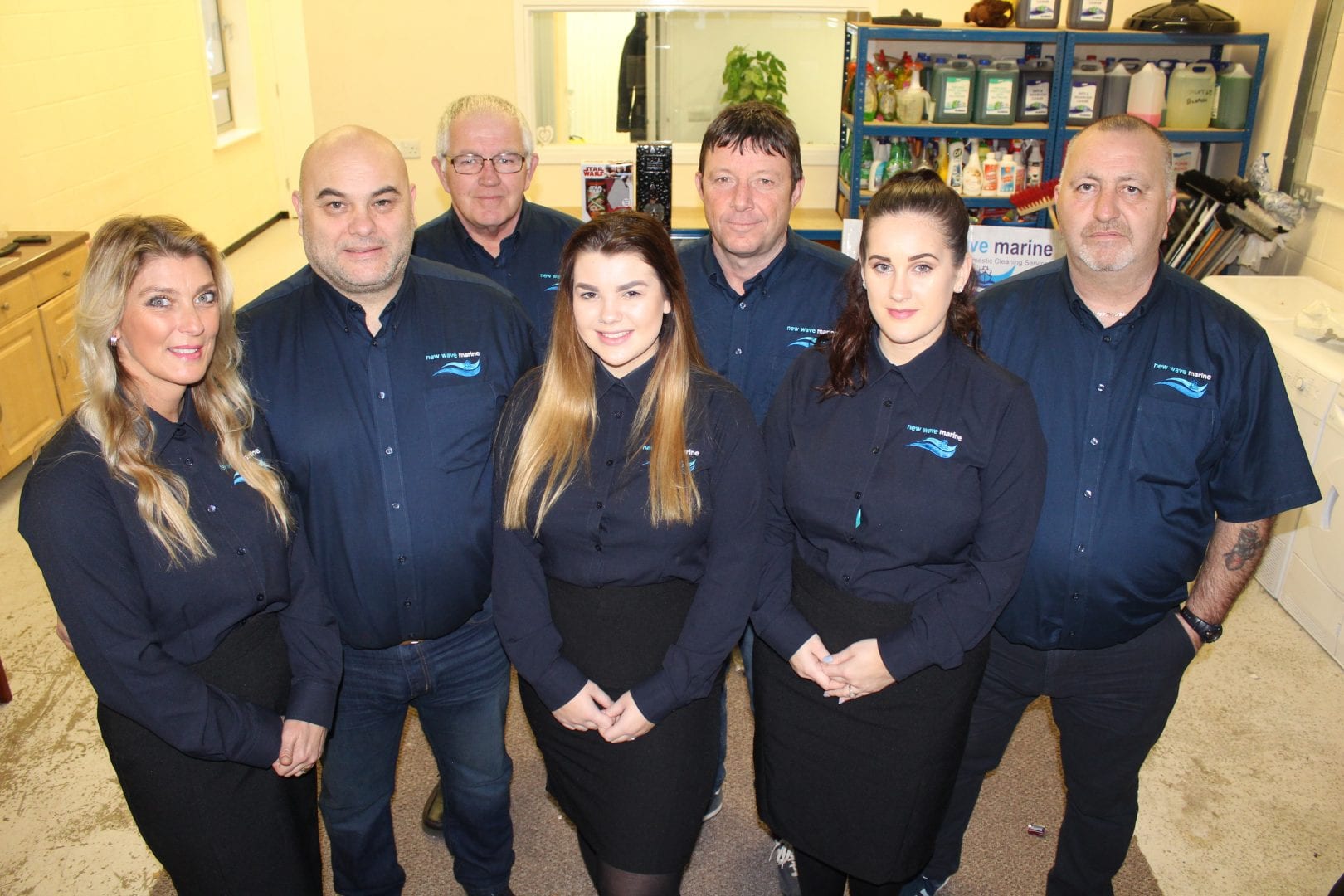 DEVON'S NEW WAVE SHORTLISTED FOR TOP AWARD
NEW WAVE MARINE LIMITED has been shortlisted for the 2018 NatWest Great British Entrepreneur Awards in the Small Business Entrepreneur of the Year Award.
Plymouth entrepreneur Jason Parsons, director of New Wave Marine beat off some tough competition in order to make the regional shortlist in Cardiff, with a record number of businesses entering the awards nationally across a wide range of categories.
Now in its sixth year, the NatWest Great British Entrepreneur Awards has celebrated some amazing entrepreneurs over the years, many of whom are now household names.
Past winners include David Buttress of Just Eat, Julie Deane OBE of The Cambridge Satchel Company, James Watt of BrewDog and most recently, Hannah and Sophie Pycroft of Spectrum Collections.
New Wave Marine Limited is an industrial and marine cleaning firm that specialises in waste management, works in the defence sector, shipping spills, farming and rural waste, domestic and business cleaning, and seen a three-fold hike in turnover in the past three years.
The Plymouth and Sidmouth based company recently launched a new International Confined Space Rescue Unit which is on call 24/7 and ready to enter all manner of hostile environments and save people's lives, said Mr Parsons.
Since the company moved its headquarters to Plymouth in 2014 from Axminster, it has grown to 20 staff, and now moving to a bigger base in the city over the next few months, said operations manager, Darren Negus.
Mr Negus, said: "We are rapidly expanding and need a bigger base to operate and grow our fleet of vehicles, operations, and staff."
"The team at New Wave Marine recently won the South and South West Business of the Year People's Award in central London, where more than 200 businesses of all sizes and sectors from across the UK attended the showcase at the Mayfair Hotel."
Rob Bolton, managing director of New Wave Marine SW, added: "We are really excited at being shortlisted at the GBEA in Cardiff next month and a proud moment for our teams in Plymouth and Sidmouth, and our media partner Dorcas Media."
Creator of the Awards, Francesca James, said: "We have been inundated with some incredible entries this year, and all shortlisted applicants should be extremely proud of themselves! This year has yet again seen a record number of entrants and we've been absolutely blown away by the strength and diversity of applications."
Gordon Merrylees, Head of Entrepreneurship at NatWest said: "Following another record-breaking year, I want to thank all of the entrepreneurs who entered and congratulate those who have been shortlisted, I look forward to seeing them at the regional finals."
"Entrepreneurial spirit is still clearly alive and well, and NatWest is thrilled to be able to continue to support these awards to celebrate success with the businesses that are the lifeblood of the UK Economy as they start, scale and succeed."
The NatWest Great British Entrepreneur Awards will celebrate entrepreneurship across a number of categories at 5 gala finals across the UK, including; Cardiff, Birmingham, Edinburgh, Manchester & London.