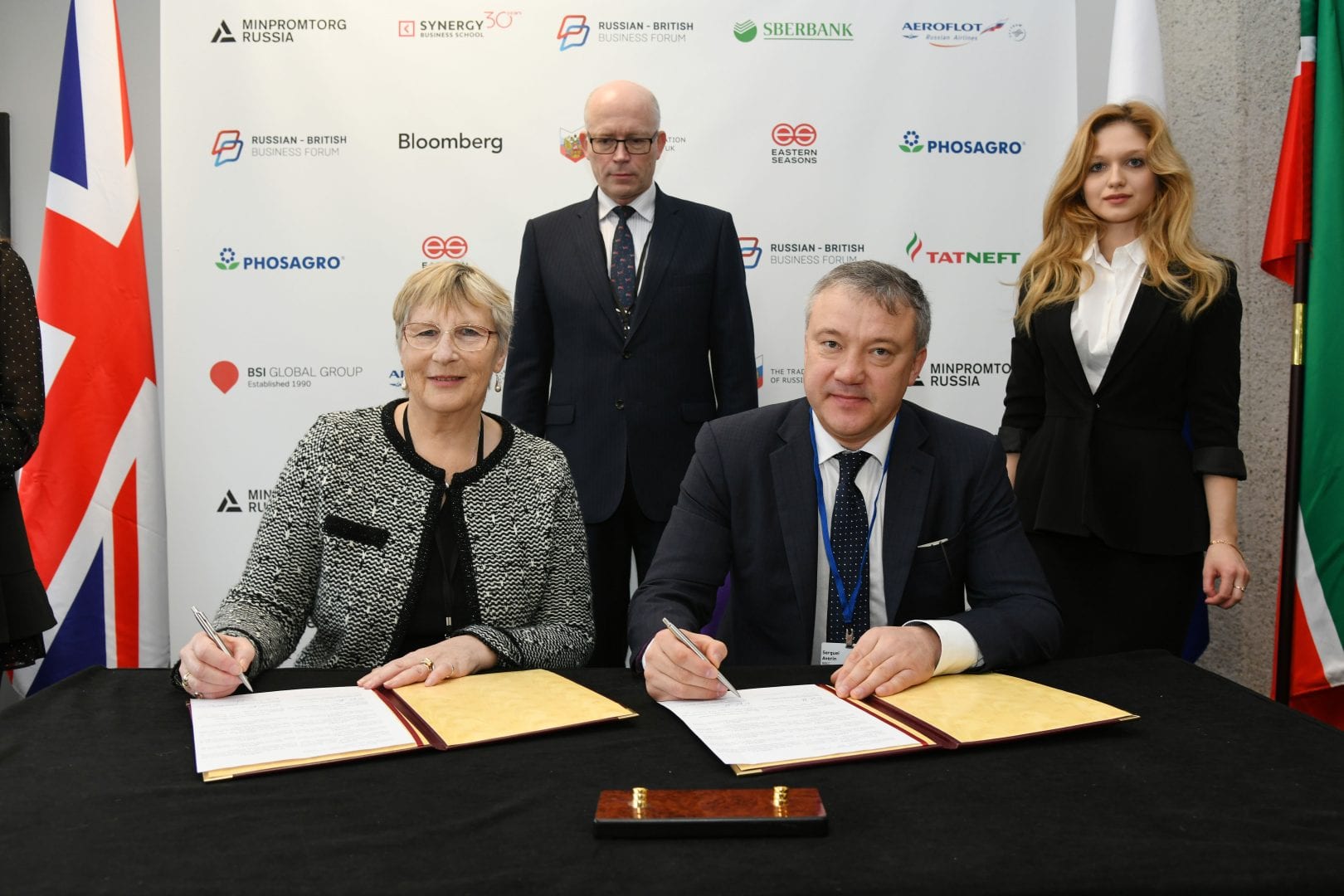 DEVON & RUSSIAN BUSINESS ACCORD SIGNED
Following our successful South West trade mission to #novorossiysk last September – a business accord has been signed at the Russian-British Forum in London this week.
Linda Middleton-Jones board director at Devon Chamber signed on behalf of the Chamber together with Sergey Averin, UK Representative, of the Chamber of Commerce and Industry of the Russian Federation in the Russo-British Chamber of Commerce in London.
Kevin Kelway, director of Dorcas Media, said. "Our recent visit to Russia was a success and this accord is a second signing following the (MOU) agreement with the #novorossiysk Chamber of Commerce & Industry and signed at its offices in Novorossiysk."
"I was proud to help coordinate the visit with the amazing team at International Trade Matters that works with UK businesses looking at export opportunities across the globe."
The South West business delegation was invited by the President of the Novorossiysk Chamber of Commerce Igor Zharinov.
The visit was sponsored by local businesses including; Clever Student Lets, New Wave MarineDorcas MediaTORS VODKAOwen Barry at The TanyardSuzanne Sparrow Plymouth Language SchoolCity College Plymouth
Plymouth Live Herald Business Editor William Telford joined the business group and covered the delegation's busy itinerary.
Anyone looking for more information and advice about international exporting can view on (ITM's) web portal: www.internationaltradematters.com