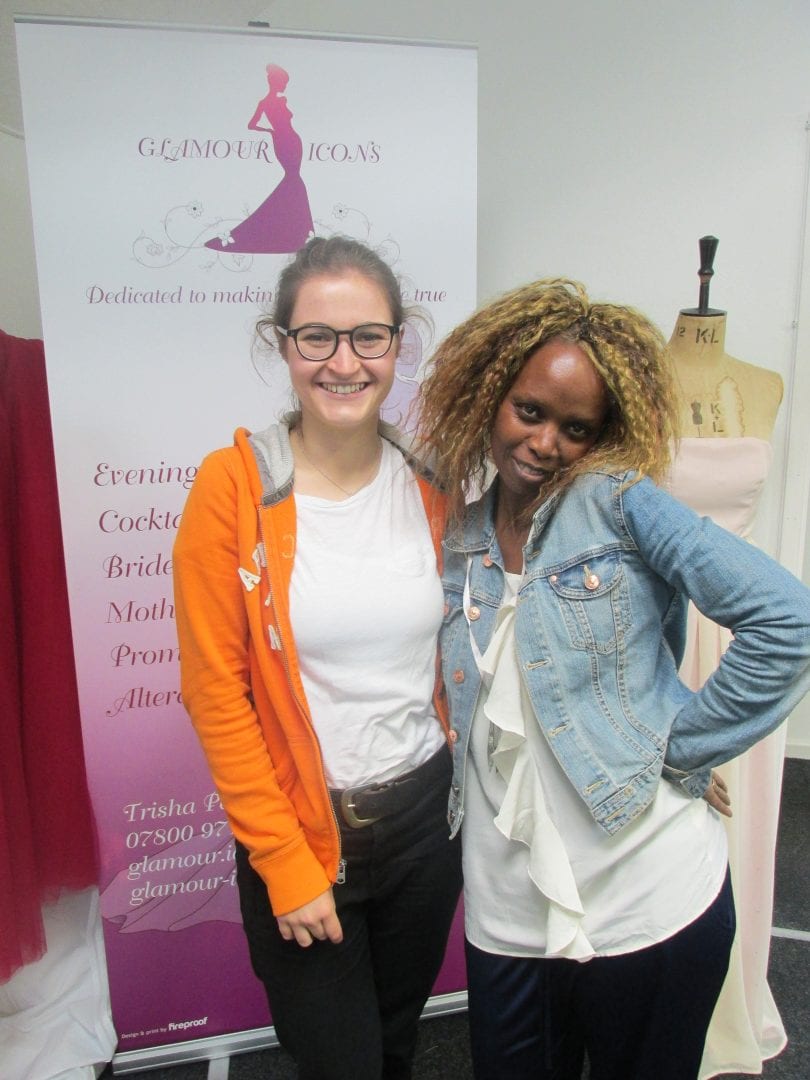 CITY DESIGNER IN CELEBRATION MODE
CITY designer Patriciah Petrie of Glamour Icons is celebrating nearly 5-years in business – and recently moved into new studios on Mutley Plain.
One of Plymouth's leading black women business leaders is also keen to celebrate the city's diverse communities – and her company's partnership relationship with Tellus College.
18-year-old Italian student Giuditta Nobis from Verona has been working at Glamour Icons for the last 3 weeks – and looking for a career in managing an international fashion house, she said.
Miss Nobis, said: "I love clothes, fabrics, and designing, and enjoyed my work experience in Plymouth at Glamour Icons."
"I want to manage a fashion studio either in Milan, New York, or London, and my time in the UK has improved my English skills and especially my personal abilities."
Glamour Icons designs tailor-made dresses, gowns, eveningwear, and a major part of our business is in our alterations, said Mrs Petrie.
"We've had 25 students from Tellus College over the last three years, and a very beneficial partnership that supports the students – and helps local businesses like mine."
Mrs Petrie studied fashion design at Plymouth College of Art and Ravensbourne College of Design and Communication in London.
Tellus Education Group based on Mutley Plain, has been successfully providing education services since 2003, and through its Meridian School of English since 1979.