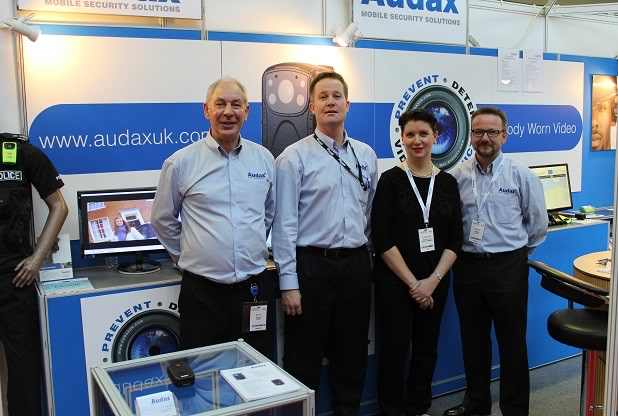 AUDAX INVITED TO SHOWCASE AT BRITISH EMBASSY IN PARIS
UK specialists for pioneering Body Worn Cameras, Audax Global Solutions, based in Plymouth and Brussels, have been invited to a major showcase at the British Embassy in Paris next month.
The Public Security Exhibition (PSE) Paris 2017, is being held at the British Ambassador's residence in the heart of Paris, where over 170 visitors are expected including the Gendarmerie, police, tactical and counter terror units, border police.
Also attending will be officials responsible for the protection of critical national infrastructure will be among the guests, said Adam Liardet, managing director of Audax.
Mr Liardet, said: "The UK is seen as a centre of excellence for public security, and our company experience has been recognised too, as we have also received support from the European Union under H2020 for our recently launched Body Worn Video camera Bio-AX®."
"The design, development and manufacture of this new product is in the EU, and thus compliant with the new data protection and encryption standards we make it, and its very attractive in the French market which is one of Europe's most open and competitive sectors," said Mr Liardet.
The invitation in Paris is the latest in a line of invites for Audax following a series of successful showcases at London's Olympia, and the European Border and Coast Guard Agency's 'European Day for Border Guards (ED4BG)' held in Warsaw earlier this month.
Audax Global Solutions is at the forefront of body worn Video technology, which focuses on enhanced situational awareness, worker safety and embedded security by design to deal effectively with the ever-challenging security risk landscape.
More information about Audax can be viewed:  http://audaxsecurity.co.uk/
Picture:  HIGH TECH: Audax's Mike Pitt, Adam Liardet, and Nick Arnold with the EU's Catherine Pouret, at the UK Security Expo at London's Olympia recently.