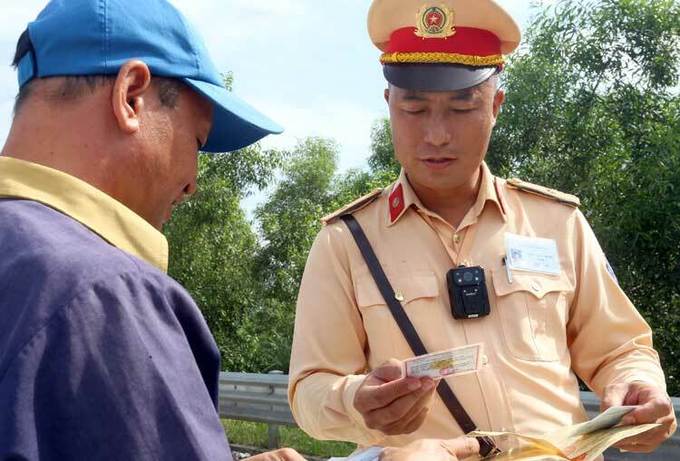 AUDAX CELEBRATING LARGE EXPORT DEALS
AUDAX CELEBRATING LARGE EXPORT DEALS IN VIETNAM 
Award winning global camera specialists Audax® who are based in Plymouth, and pioneers of Body Worn Video (BWV) technology- is celebrating after winning major contracts to supply the Military and Police in Vietnam with thousands of Audax® cameras.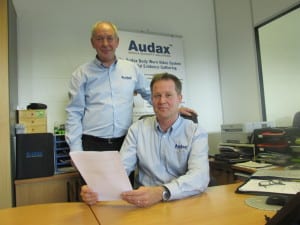 Adam Liardet, Managing Director of Audax®, said: "Following a successful 2 year procurement selection process, the Military and Police in Vietnam are rolling out thousands of our cameras."
"I am proud our 'Secured By Design' product excellence is recognised by our partners in Vietnam who selected us because of our international reputation and 'evidentially' secure cameras." 
"We have shipped 2000 Cameras so far with another 2,500 to undertake before Christmas." "Our easy to use cameras are manufactured in the UK and exported all over the world." 
"Audax® cameras are robust, and have been developed, based on the years of experience we have gathered in our dealings with Police forces and Security Professionals worldwide." 
"With a large front record button this makes the devices simpler to use, and unlike other cameras used by some UK Police forces, the video review screen is on the rear of the camera so it is not as easily damaged. It has a longer life battery, can be used in the dark as it has built in IR lamps, has in built GPS for location pinpointing and is both significantly lighter and more robust  so it can cope with the climate," he said. 
Mr Liardet, said: "Our products are designed to be secure so evidence can't be manipulated or tampered with, and they protect members of the public just as much as they protect officers from false allegations."  
"I was out in Vietnam in the Summer and am due to return again shortly, but have found Vietnam to be completely different from what I expected," he said. 
"Vietnam is one of the fastest growing economies in the region and showed a GDP growth of 7.1% in 2018." 
"While Vietnam is a one-party state ruled by the Communist Party of Vietnam; they have a strong commitment to create a favourable business environment and are publicly committed to addressing corruption." 
"With 50% of its population being less than 35 years old and with positive economic conditions comes a new found confidence." "As an example, Vietnam is one of the most progressive countries in South East Asia for LGBT rights," said Mr Liardet. 
"Audax® have offices in Plymouth, Brussels, and in the East of England, while, the UK/EU are strong and important markets for the company, this latest export win is of note, due to the end user and the size of the order, said Mr Liardet."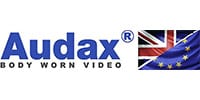 NOTE FILE: 
Audax® are worldwide Pioneers in Body Worn Video (BWV) technology. Audax® led the World in 2006 with the UK Home Office.
It was also the first UK Security SME ever funded by the European Union H2020. Audax® were the "Communications Systems Award" winner at the Counter Terror Business awards and winners of the "Most Innovative in Security Technology" at the Innovation & Excellence Awards 2019. 
Members of Made in Britain (The register of British Manufacturers) we manufacture to be a 'Security and Privacy by design' product. Organisations purchase from Audax® due to our Compliant 'for Evidential Purpose' devices and Industry Pedigree.