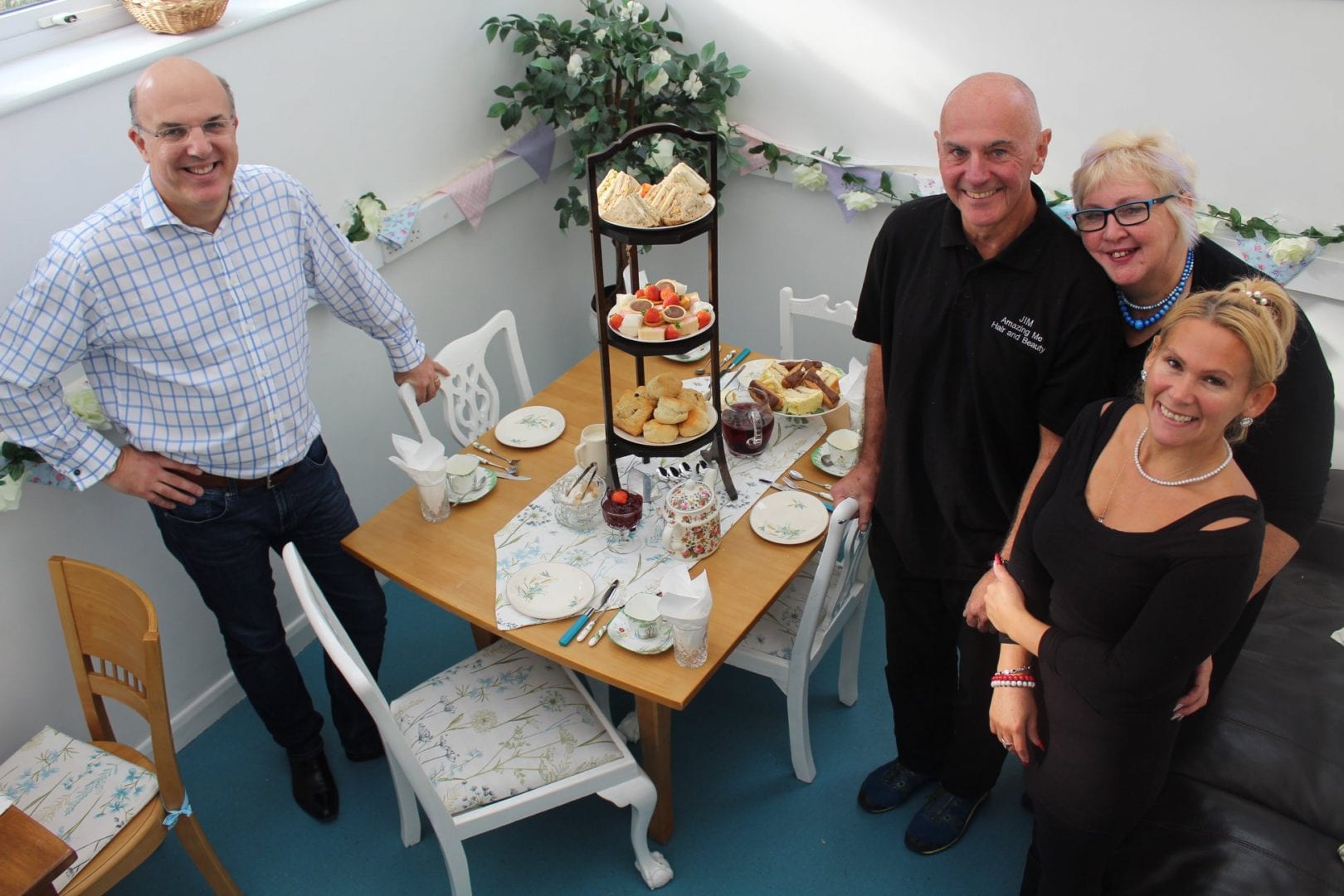 AMAZING NEW HAIR SALON IN PLYMOUTH
PLYMOUTH'S newest and most quirky hair and beauty salon in North Prospect Road – serves its pampered customers with afternoon cream teas.
Married couple James and Sharon Evans, and business partner Emma Thompson have breathed new life into the local row of shops, and Amazing Me – is now a hub in the heart of the community.
Mrs Evans, said: "We offer our clients pamper parties to feel and look good, and our cream teas are for our customers only – and are drawing in lots of new business," she said.
Meanwhile, Paul Andrews from Family Business United (FBU), who champions family firms across the UK, was on a whistle-stop tour in Plymouth this week and visited Amazing Me.
Paul Andrews, Jim Evans, Sharon Evans, and Emma Thompson
Mr Andrews, said: "Amazing Me is a quirky hair salon and a very unique business model. It has become a rallying point in the local community and breathed new life into the row of shops in the area. I wish to thank the team at Amazing Me for their wonderful hospitality," he said.
The (FBU) was founded in 2011 and grown into an award-winning magazine, resource centre and events organisation championing the contribution that family businesses make to the Plymouth, South West, and UK economy," he said.
Anyone looking for more information about Amazing Me can view on their Facebook pages:
https://www.facebook.com/Amazing-Me-Plymouth-1501996183433…/
More information about the (FBU) can be viewed on their web portal:
https://www.familybusinessunited.com/
www.dorcasmedia.com Profiling great Plymouth family businesses