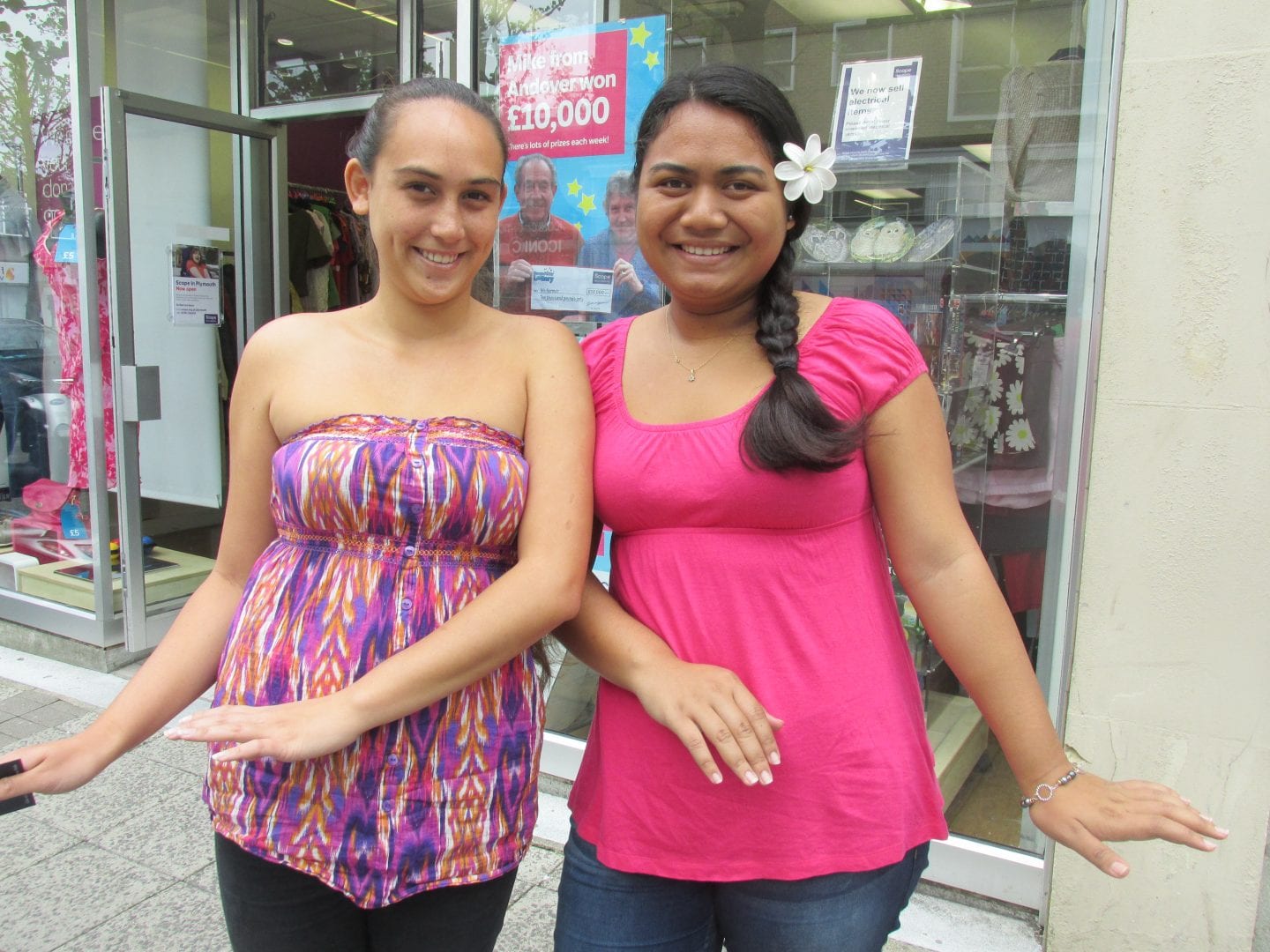 A TAMUREI DANCE OF FAREWELL TO PLYMOUTH
STUDENTS from across the globe come and learn English at Tellus College schools in Plymouth and Portsmouth every year -and experience many work placement opportunities with local employers.
But perhaps, a group of learners from the beautiful islands of French Polynesia in the Pacific – are far the most exotic?
18-year-old, Tahiti students, Maheal Ani, and 20-year-old, Miriama Bonet have been on a two-month work experience, at the Scope charity shop in Cornwall Street, Plymouth.
The French students enjoyed their time working in a retail shop with other volunteers and meeting and interacting with local Plymouth shoppers.
Miss Ani, said: "Scope are charity shops to support disabled people have the same opportunities as everyone else, and I really enjoyed my time working at the shop, and it helped me improve my English language skills and understand the British culture more."
Miss Bonet, said: "It is quite a cultural change coming from small islands in the Pacific to Britain, but we have really enjoyed our time in Plymouth and Tellus College, and I'm really pleased I know more about the wonderful islands of Britain.
Tahiti was originally settled by Polynesians and was annexed by France in 1880, where Tahitians are French citizens.        
Tellus Education Group has been successfully providing educational services since 2003, and through its Meridian School of English since 1979 in Plymouth and Portsmouth.
Traditional French Polynesian dance called the Tamurei.