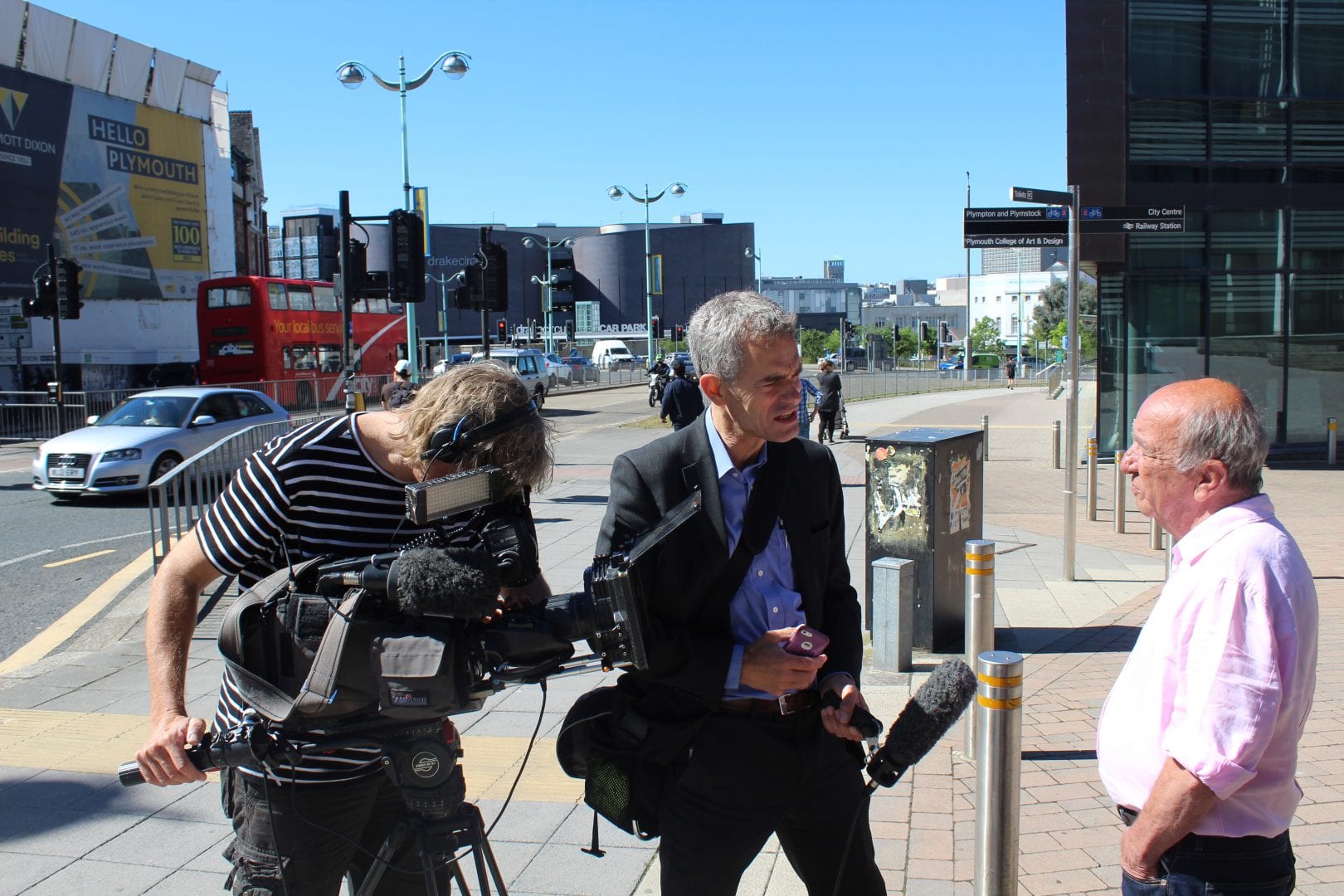 A CLEVER TEASER
THE BBC's Spotlight team was filming at Clever Student recently for a story this week.
Chief executive, Henry Hutchins being interviewed by BBC South West Business Correspondent Neil Gallacher.
Also Henry Hutchins will feature on Radio Plymouth talking about the cut of student numbers in Plymouth by 30 per cent – and a student economy that is worth over £305 million every year.