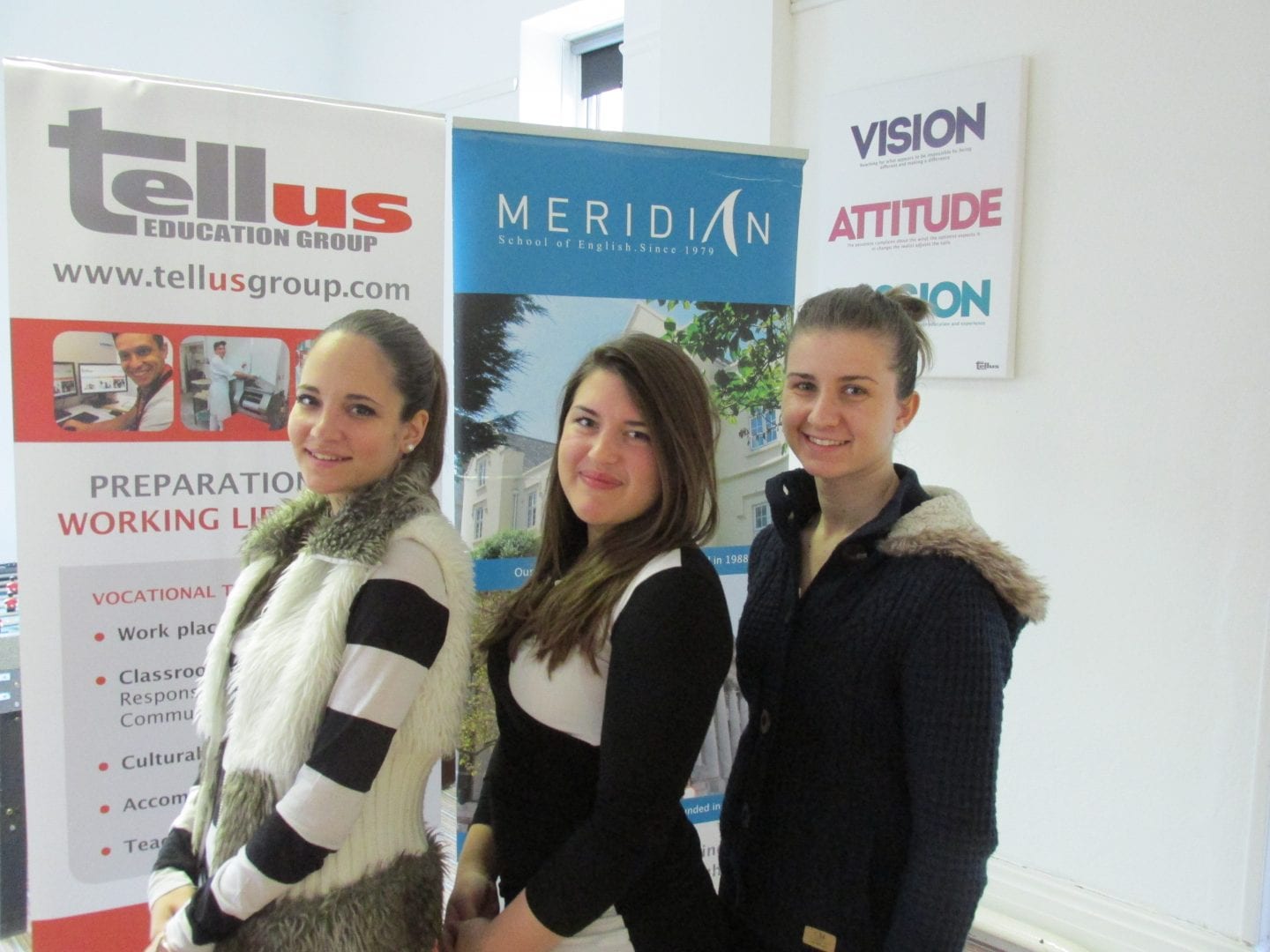 HUNGARIAN STUDENTS GAIN APPETITE FOR RESTAURANT TRADE
Picture, Bettina Beoleg, Anett Fekete, and Dora Kerhai
A PLYMOUTH restaurant is used to dealing with hungry people – and is now employing people from Hungary.
The Glassblowing House, at the Barbican, has been acting as a placement host for three young Hungarian women with a hunger to learn about the hospitality trade.
Among them, Dora Kerhai, Anett Fekete and Bettina Beoleg are keen to take their knowledge back to the land-locked central European country, where they want careers in tourism and hospitality.
Miss Kerhai, aged 20, from west Hungary, is a talented footballer and plays every weekend for a women's team.
The Bathory Istvan Secondary School student attended a four-week English and Work placement programme at the Tellus Education Group, in Plymouth.
"I enjoyed my time working at the Glassblowing House and met some fantastic people, and I learned a lot about British culture and food tastes," she said.
"But I especially made some great friends. I've loved my time in Plymouth and my ambition is to set up my own restaurant in Hungary."
Miss Fekete, also 20 and from the Bathory Istvan Secondary School, said: "I enjoyed my time working at the Glassblowing House.
"I came to Plymouth to improve my English language skills and feel my self-confidence has improved and will help in my job search back home."
Bettina Beoleg, aged 17, is also hoping for a career in tourism and catering.
Read more: http://www.plymouthherald.co.uk/Hungarian-students-gain-appetite-restaurant-trade/story-26332499-detail/story.html#ixzz3XmK9FzW7
(Publicity generated by Dorcas Media).