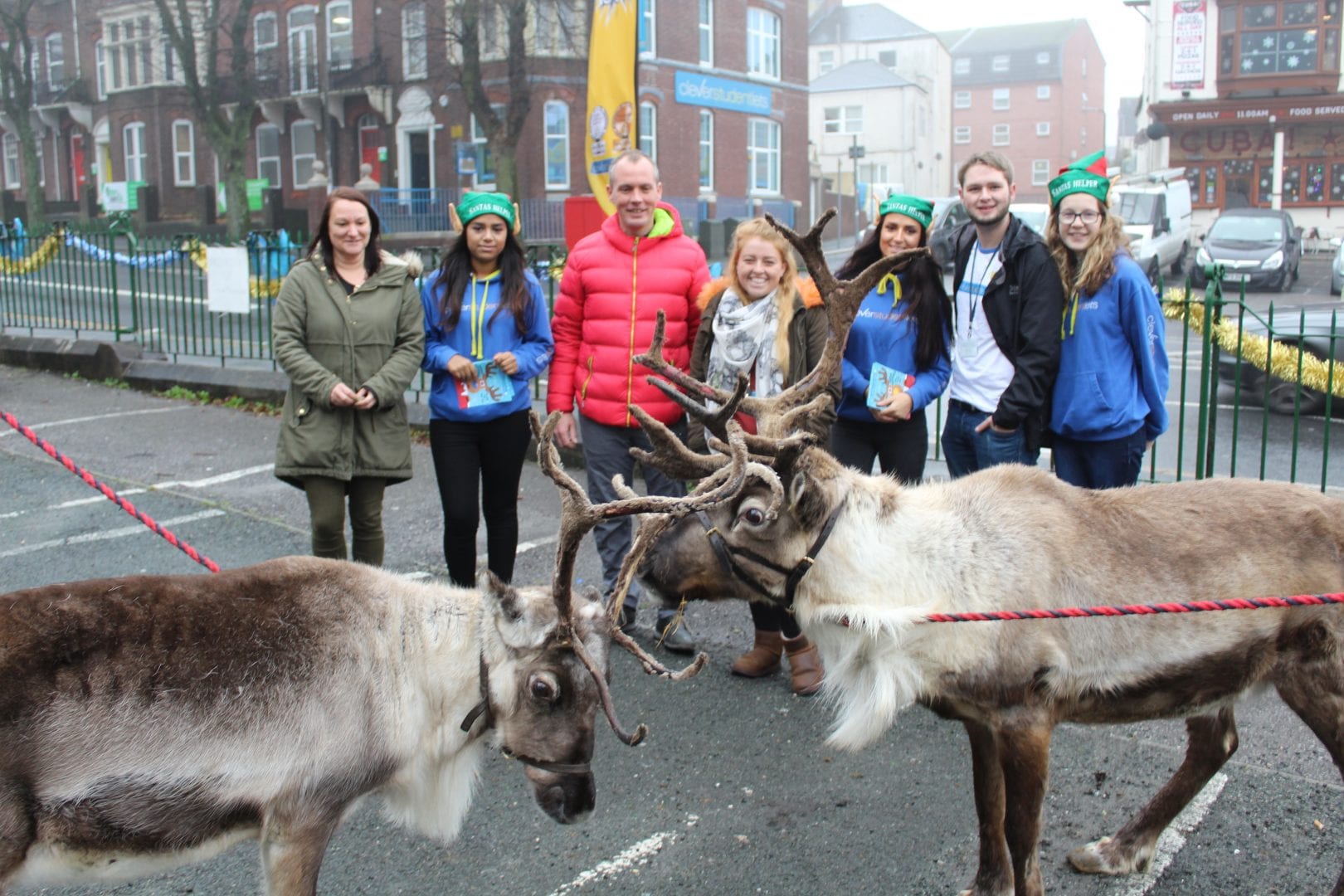 WHAT A CLEVER BUNCH OF ELFIES
HUNDREDS of city students swapped their Selfies for Elfies – when two reindeers from the North Pole visited the University of Plymouth campus.
The team at Clever Student Lets invited the cuddly reindeers from Santa's winter wonderland – to cheer-up some of the city's 30,000-student community in a festive pre-teaser.
Jade Lashbrook, sales and marketing executive at CSL, said: "It was great to see the fun on peoples faces and singing along to the Christmas music, and many reindeer Elfies were taken during the course of the afternoon.
https://www.youtube.com/watch?v=JgrFLFtWkZU  Reindeers on a festive visit to Plymouth
https://www.facebook.com/storytellingthruPR/  PLEASE GIVE US A LIKE ON OUR FACEBOOK PAGES