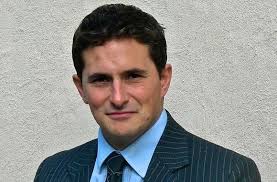 UK'S EX-SERVICES PERSONNEL UNDER THE BUSINESS SPOTLIGHT
UK'S EX-SERVICES PERSONNEL UNDER THE BUSINESS SPOTLIGHT
A PLYMOUTH MP is looking to see how four ex-military staff at Clever Student Lets maintenance depot in the city is running the business operation like a 'military operation'.
They are doing such a great job that ex forces commander Johnny Mercer MP is visiting the staff tomorrow afternoon at 2:30pm, to see for himself how the nationally acclaimed student accommodation provider is delivering its services in Plymouth, and working around the world, says chief executive, Henry Hutchins.
The team have seen decades of service in the Navy, Army, and Marines, and been involved in front line action in many war zones across the globe.
The men have been praised by bosses at Clever Student Lets for organising the company's multi million pound business at the HQ Business Centre, in Union Street, using disciplines 'like a military operation'.
Mr Hutchins, said: "Thousands of ex-service personnel are leaving the forces every year, and many are finding it arduous and daunting, and the jobs market is becoming increasingly saturated, and many former service personnel are under selling themselves."
"We have seen the qualities of our ex-services team in Plymouth that have brought in new innovative and military disciplines to our maintenance operations, and adding real value to our business."
"CSL was set up in 2010, and our business is growing rapidly and we recently opened a second office the HQ Business Centre earlier this year, and it takes care of our £110 million property portfolio across the city, all of its frontline services, and especially the welfare of its UK and international students."
Stuart Lawson, maintenance manager, said: "I served more than a decade in the Royal Navy, and my team is now bringing discipline to our business, and we have changed the way accommodation is provided for students studying in Plymouth, and our customer expectations demand the best service, maintenance, and quality run like hotels."
"We are really proud that Johnny Mercer MP is recognising the contribution that ex-service personnel can bring to local and the UK jobs market place and the disciplines we learned in the armed forces can work in local businesses."
Clever Student Lets recently won two trophies at the Sunday Times Letting Agency of the Year Awards in London for Innovation in its business operations and winning a silver award for Best Student Letting Category.
CSL is one of Britain's leading providers of student accommodation providers and working with partners from across the UK and world.