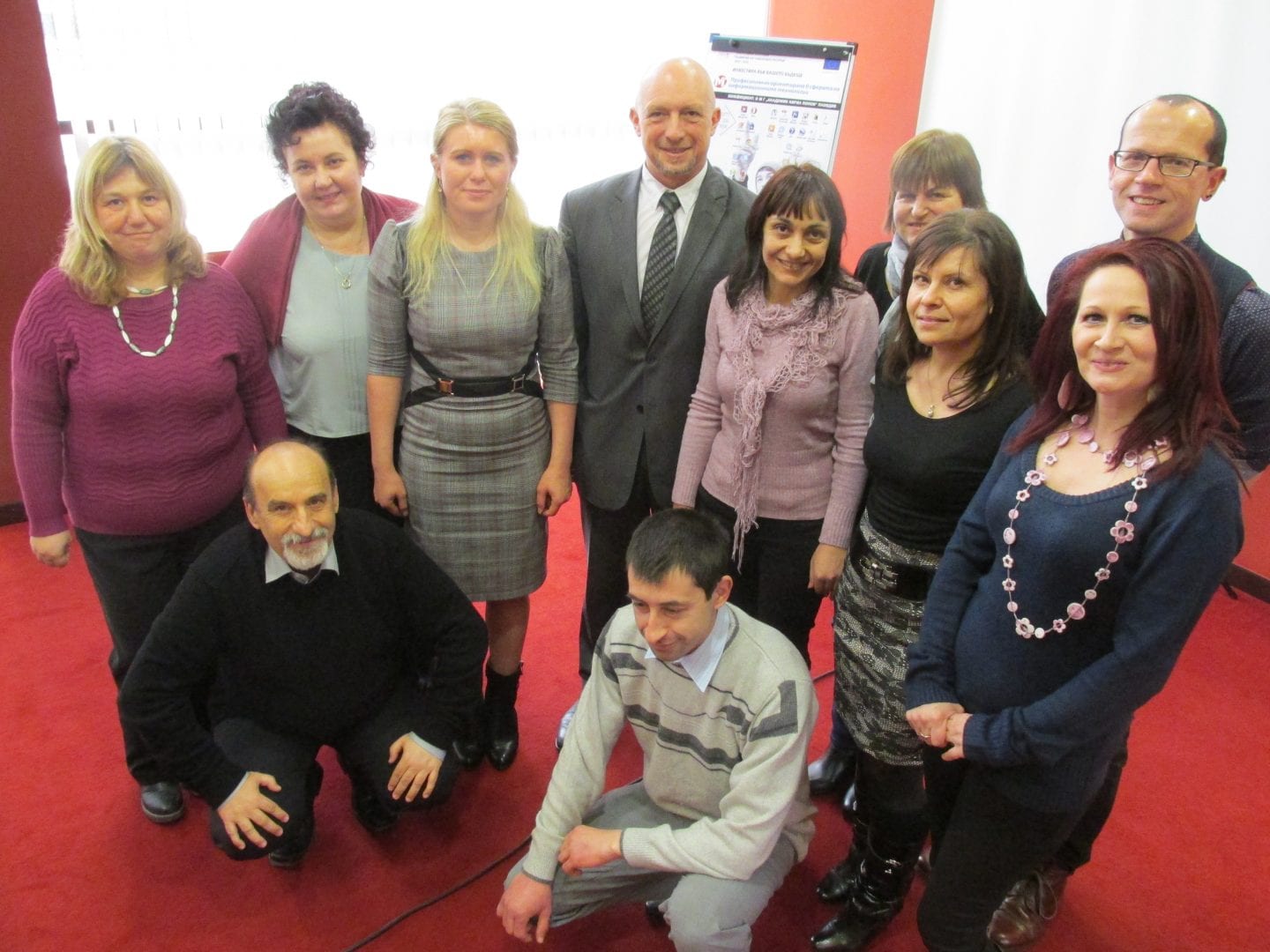 UK DELEGATION VISITS BULGARIA
UK DELEGATION VISITS BULGARIA
A UK delegation from the Tellus Educational Group recently visited one of Bulgaria's top twenty mathematical academies based in Plovdiv, as part of an EU programme – looking at vocational education, training courses, and business relations in the UK and Bulgaria.
The two-day seminar was organised by the Model High School Of Mathematical Academician Kiril Popov-Plovdiv, and been working with city language school Tellus Educational Group over the last year.
Kevin Kelway, Director of Dorcas Media, said: "I was invited to give a talk about media dissemination in European projects, and the importance of effective PR in partner working on EU programmes."
Picture: The Principal, Ivaylo Peev Staribratov (centre) with his senior team and teachers from the Mathematical Academician Kiril Popov School with conference delegates from the Tellus Educational Group in Plymouth, Ania Wieczorek, and Andy Tyrrell from Portsmouth.