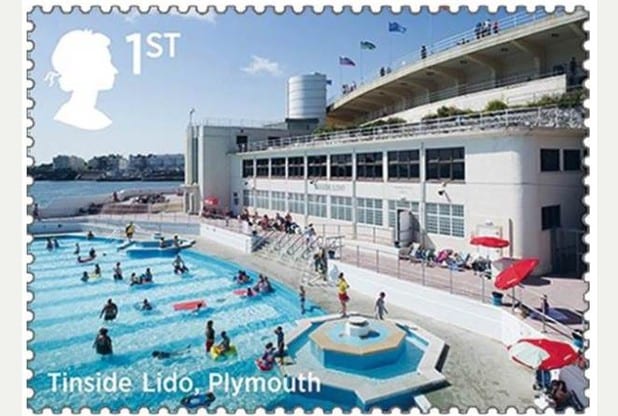 TINSIDE CHEERS ON BRITISH POSTAGE STAMP
 WOW! The leadership of Plymouth City Council really do owe me an apology! Councillor Pete Smith looks even more foolish? He said at a recent council meeting I had wasted the city millions in campaigning to restore the art deco site, and getting it Grade 2 listed. (Supportive cheers from his Labour colleagues).
This iconic landmark was worth the 5-years of my life leading the PR battle to save it for future generations. (Now going on a First Class British Postage stamp – celebration time). Well done to all the Tinside campaigners -especially those no longer with us. (Tinside campaigners and the 70,000 people who signed our petition to save the city landmark were the real winners – now that is something to really cheer about).
Kevin Kelway