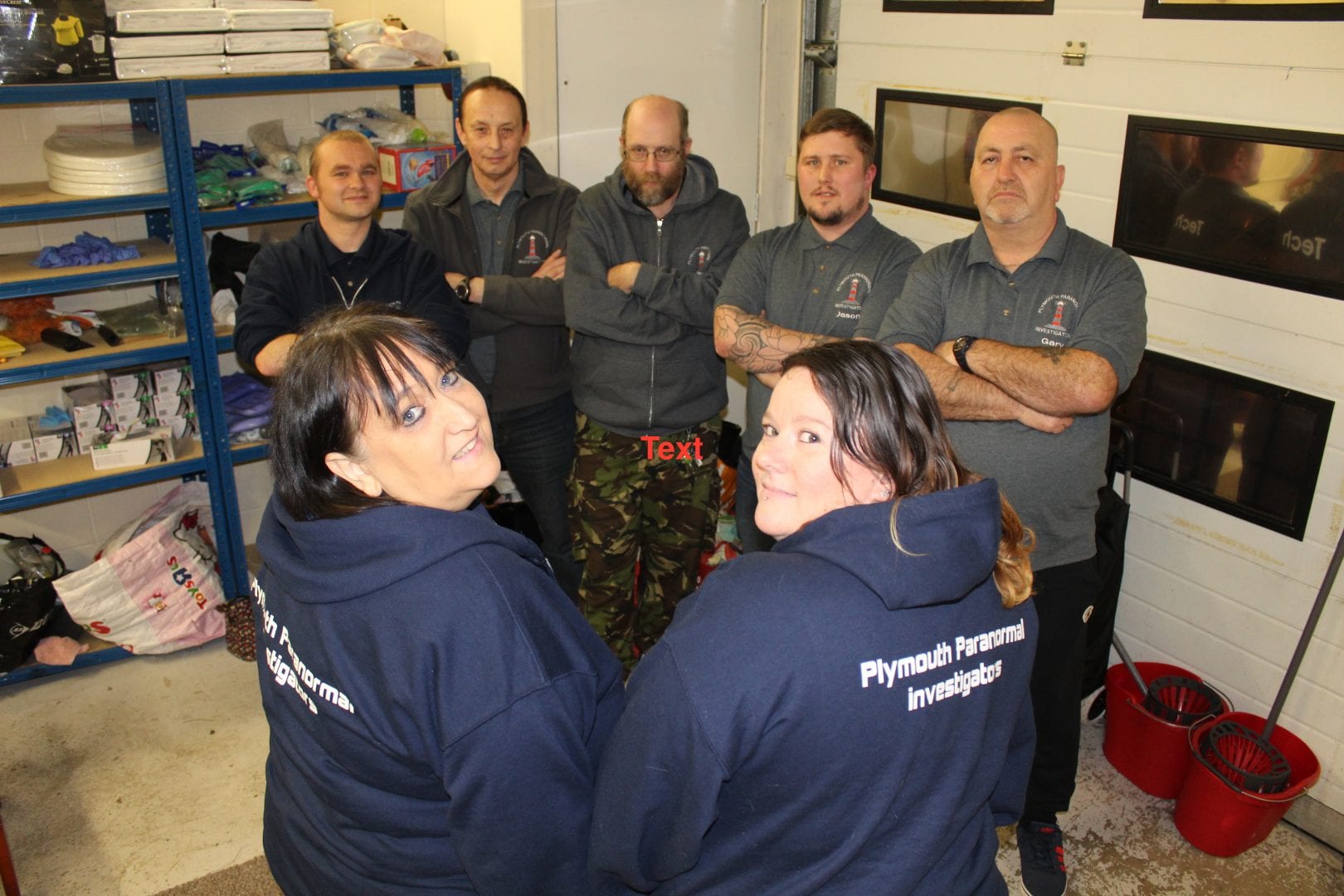 THE SPOOKY (PPI) ON THE GHOSTLY CASE
HOW do you like your ghosts?
A new ghost hunting group called the Plymouth Paranormal Investigators (PPI) are using a Portal device called the Huff Wonder Box, and designed to communicate with energies, unexplained orb lights, eerie voices, and deadly spirits.
  Portal devices used on paranormal visits
The (PPI) tour venues across the UK in the twilight hours to hunt strange occurrences, paranormal disturbances and activities, said lead paranormal investigator Gary Parsons.
Mr Parsons, said: "Our group is laying on a tour at Bodmin Jail in March – which boasts to be Britain's most haunted venue where 55 grisly executions took place."
Wenda Parsons, said: "At my last spooky investigation at Bodmin Jail I felt my hair being tugged and shadows running down the 18th century walls, and the energy rush is very very intense."
  Unexplained images
Paul Hill, said: "On our paranormal investigations we get attempts by spirits to attract our attention and you sense temperature drops, but especially the sensation your being watched."
Amanda Oriana, agreed: "I was taken over by a deadly spirit at a derelict old house in Okehampton – that left me shocked and shaken for a time!"
  Church Yard sightings 
Technical expert Robert Bryant, said: "We have over 20 years collective experience and interest in the field of 'paranormal disturbances' and our team deal with both investigating and dealing with paranormal activity," he said.
Jason Shiels, added: "Everything in existence has energy, some are physical energies (electrical fields), some are living energies (auras), some are earth based (ley lines) and some are spiritual (ghosts)."
Richard Bate, added: "We start our tours in the late evening by collecting customers in a mini bus that lasts until 4am to 5am in the morning, and our latest investigation at Bodmin Jail is to raise monies for 3-year-old Fynn Fleming."
  Fynn, Katie, and Leo Fleming
Fynn has cerebral palsy and needs a selective dorsal rhizotomy (SDR) operation, which will effectively cauterise the nerves leading from his brain to his limbs, helping to stop muscle spasms, and allowing him to walk properly.
But the surgery is not available on the NHS – and will cost £38,000.
  Team (PPI) 
Anyone looking for more information about (PPI) and booking its tours can contact the team on their Facebook pages: www.facebook.com/PlymouthParanormalInvestigators