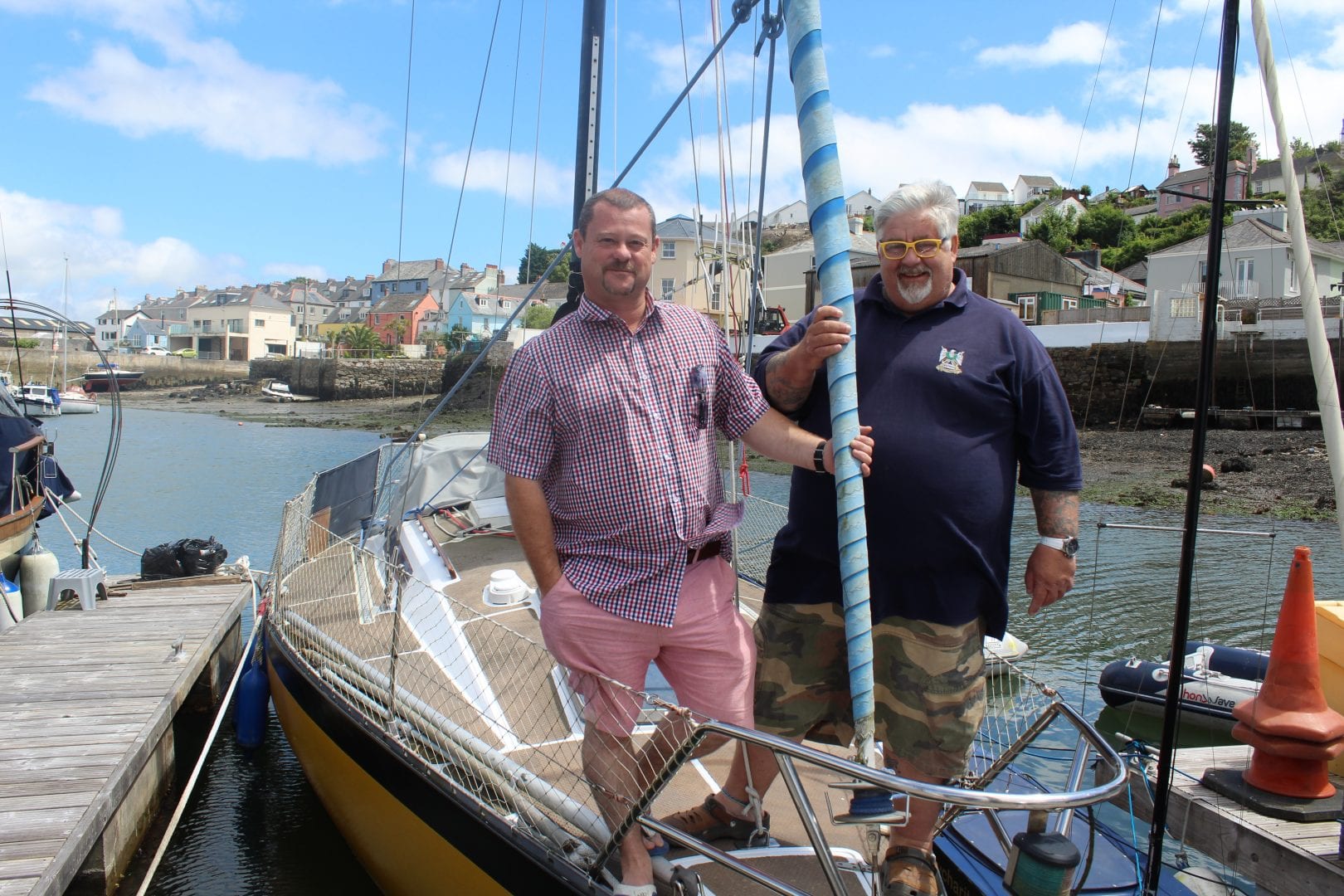 THE SOUNDS OF THE SEA BOOK LAUNCH
Stuart Lawson and Phil Coker
TWO Plymouth military veterans will be debuting their poetry book 'Sounds of the Sea' at a special launch at the Sherwell Hall Centre, on Friday 20th October at 2pm.
The budding authors are proud to be part of this year's PlymLit17 Festival, and will be giving readings from the book and plans to support other city writers through a new publishing house they are setting up.
Our book consists of a collection of poetry and pictures that gives a glimpse into our lives and experiences, said 47-year-old Stuart Lawson who served in the Royal Navy.
Mr Lawson, said: "The poems and photographs are a book of love of the sea and we are especially proud to be taking part in this prestigious PlymLit17 Festival."
57-year-old former Army Calvary veteran, Phil Coker who is part of the maintenance crew at Clever Student Lets, said: "I created the pictures for the book and a great collaboration with Stuart that is just the start for many other books, and we are planning an adventure story next."
The duo recently launched a new web portal to promote the book and new publishing house: http://www.bluecbooks.com/
Mark Belamarich MBE (centre), with PO Phil Slade (right), and Major Steve O'Sullivan (left), being presented with his Guinness World Records certificate in Plymouth.
Special guest at the launch will be Mark Belamarich MBE, talking about his recent Guinness Book of World Records, who sailed an epic 500 nautical miles in a Royal Navy 14ft standard training dinghy used by the Royal Navy, at its sailing centre at Stonehouse Barracks in Plymouth.