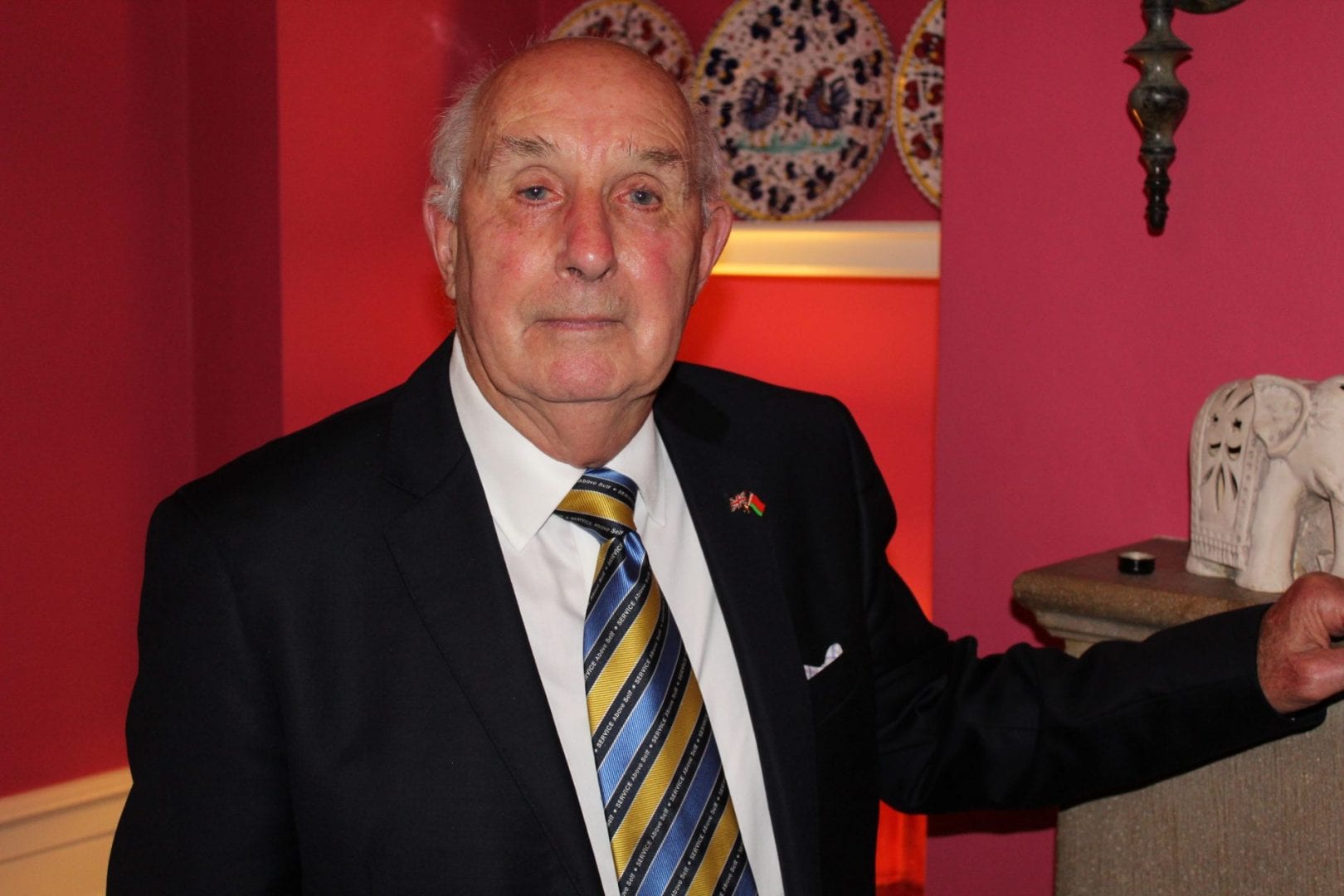 THE ROLE OF THE UK'S HONORARY CONSULS – UNDER THE GLOBAL SPOTLIGHT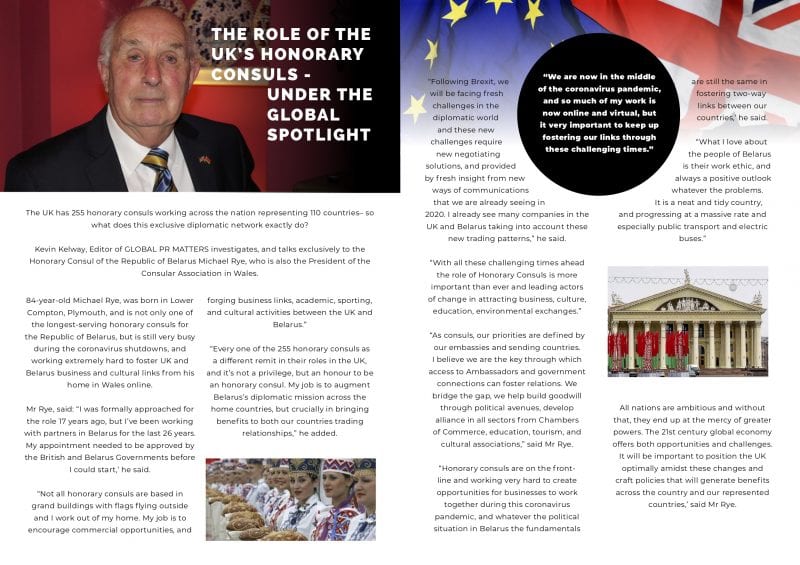 The UK has 255 honorary consuls working across the nation representing 110 countries– so what does this exclusive diplomatic network exactly do?
Kevin Kelway, Editor of GLOBAL PR MATTERS investigates, and talks exclusively to the Honorary Consul of the Republic of Belarus Michael Rye, who is also the President of the Consular Association in Wales.
84-year-old Michael Rye, was born in Lower Compton, Plymouth, and is not only one of the longest-serving honorary consuls for the Republic of Belarus, but is still very busy during the coronavirus shutdowns, and working extremely hard to foster UK and Belarus business and cultural links from his home in Wales online.
More of the story in our latest online Magazine: