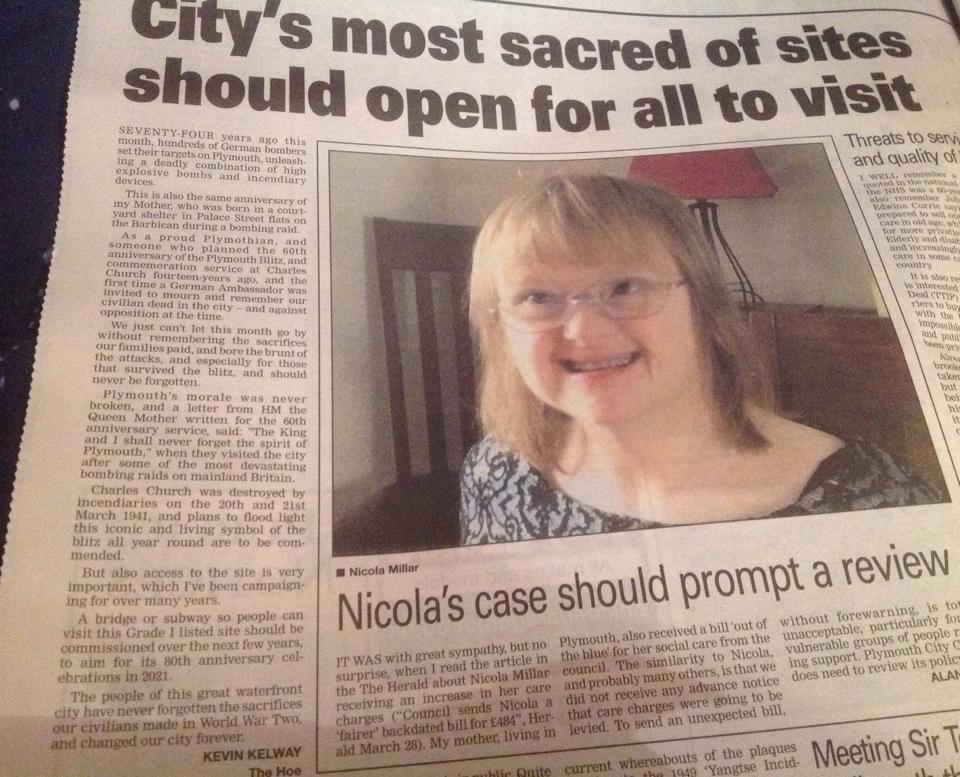 THE PLYMOUTH BLITZ REMEMBERED
CAMPAIGNERS CALL FOR CITY'S SACRED SITE TO BE OPEN TO THE PUBLIC
74 years ago this month, hundreds of German bombers set their targets on Plymouth, unleashing a deadly combination of high explosive bombs and incendiary devices.
This is also the same anniversary of my Mother, who was born in a courtyard shelter, in Palace Street flats on the Barbican during a bombing raid.
As a proud Plymothian, and someone who planned the 60th anniversary of the Plymouth Blitz, and a commemoration service at Charles Church fourteen-years ago, and the first time a German Ambassador was invited to mourn and remember our civilian dead in the city – and against opposition at the time.
We just can't let this month go unmarked without remembering the sacrifices our families paid, and bore the brunt of the attacks, and especially for those that survived the blitz, and should never be forgotten.
Plymouth's morale was never broken, and a letter from HM the Queen Mother written for the 60th anniversary service, said: "The King and I shall never forget the spirit of Plymouth," when they visited the city after some of the most devastating bombing raids on mainland Britain.
Charles Church was destroyed by incendiaries on the 20th and 21st March 1941, and plans to flood light this iconic and living symbol of the blitz all year round is to be commended.
But also access to the site is very important, which I've been campaigning for over many years.
A bridge or subway so people can visit this Grade 1 listed site should be commissioned over the next few years, to aim for its 80th anniversary celebrations in 2021.
The people of this great waterfront city have never forgotten the sacrifices our civilians made in World War Two, and changed our city forever.