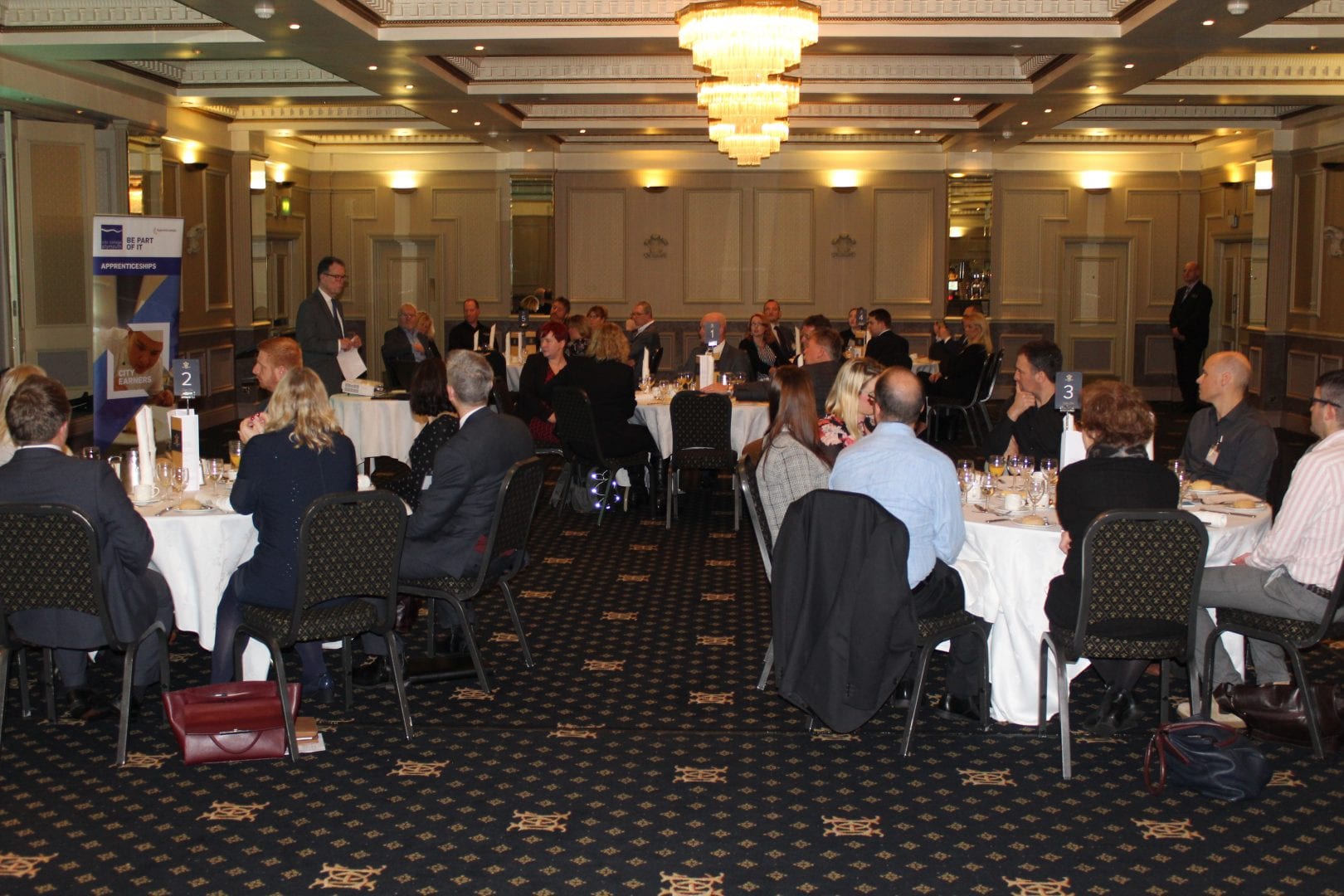 THE BUSINESS CASE FOR THE MODERNISATION OF THE A38
  Networking Plus Premier Lunch
OVER thirty business leaders attended the Devon Chamber's premier Networking Plus lunch at the Duke of Cornwall.
Delegates heard from Plymouth City Council's Strategic Transport Manager Sally Farley, arguing the case for the A38 to be modernised from a major trunk road – into a motorway standard link by 2030.
"The Department of Transport is currently consulting on their Road Investment Strategy 2 programme, and are seeking a wide range of views from local companies to people who use the road network."
"By modernising and enhancing the standard of the A38 we can provide better safety and journey time reliability, increase capacity which is needed to support major housing developments, and create growth and jobs," she said.
  Sally Farley, Plymouth City Council
George Cowcher, chief executive of the Devon Chamber of Commerce, said: "We need a blue line of motorway from Bodmin to Plymouth, and Plymouth to Exeter – that falls significantly short at the moment on the A38."
"Capacity and journey times are very slow at peak times that are hindering local businesses and deterring investment opportunities in the South West."
"The situation has been made worse over many decades with under-investment, poor rail links, and lack of a collective business and political approach to lobby ministers in London-which is now changing in the county."
"The A38 provides Plymouth's lifeline to the rest of Britain and upgrading the link is now a top priority," said Mr Cowcher.
  George Cowcher, Devon Chamber 
Over £15 billion has been invested in the Strategic Road Network during RIS period 1, but no investment was made available to enhance the A38.
South West business leaders are looking to address this imbalance by vocalising our support for investment in the A38 in the next round, said Mr Cowcher.
  Mike Jones, City College Plymouth
Mike Jones the Employability and Enterprise Manager at City College Plymouth also gave a talk at the Chamber lunch, and the training needs of local companies and how City College can support Plymouth businesses.
Anyone looking to submit views on the modernisation of the A38 can email direct to the Government: RISFuture.consultation@dft.gsi.gov.uk