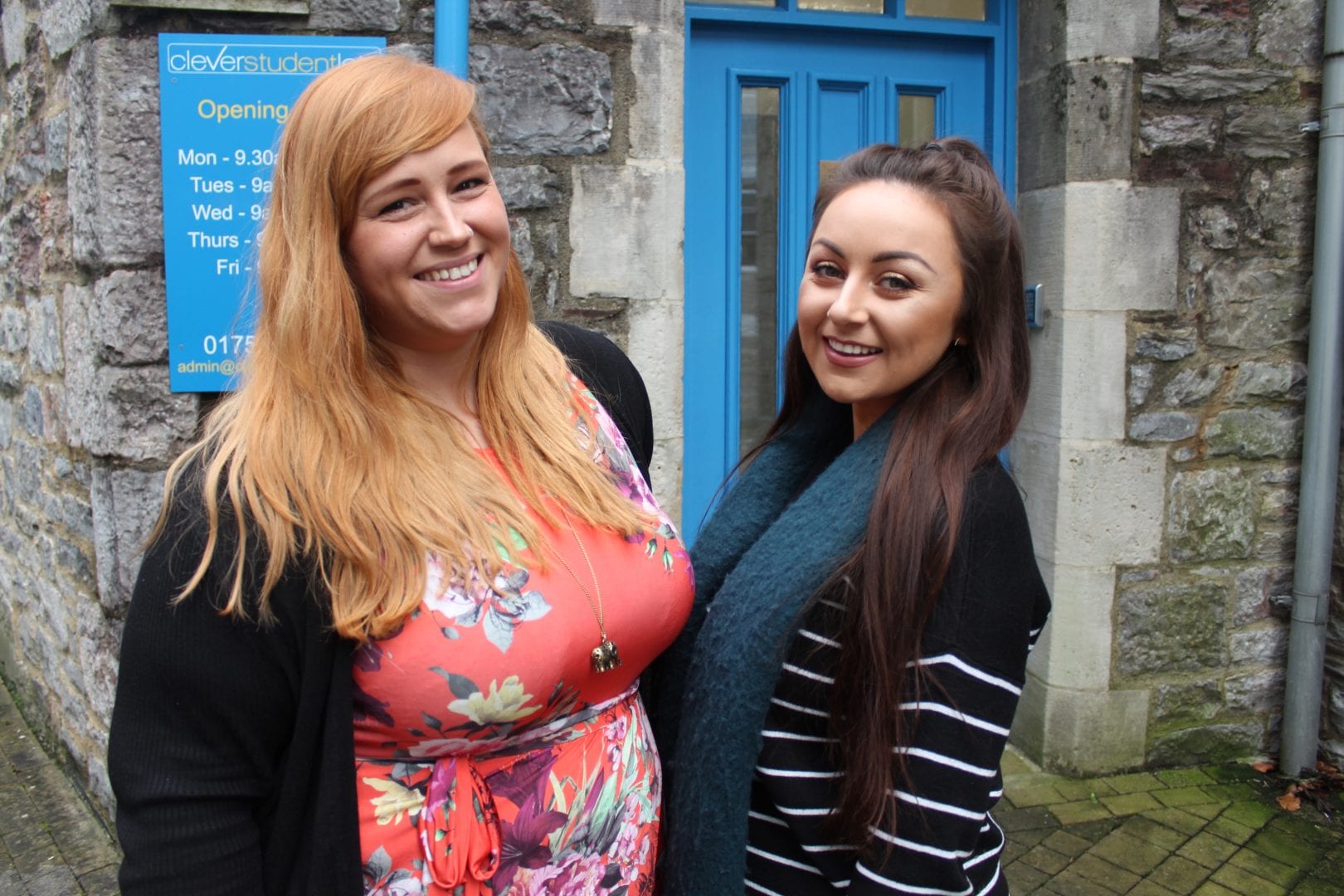 THE BIG CLEVER PAINTING CHALLENGE
Emma Thomas CSL, and Steph Martin, Student Union President at PCA
First-year art students in Plymouth are getting the chance to showcase their artistic talents in a painting competition – being organised by Clever Student Lets and the Plymouth College of Arts.
Emma Thomas, Sales Coordinator, at Clever Student Lets, said: "We are looking for teams of students' to collaborate and create fresh, exciting, and most importantly original art works that will be displayed at a special art exhibition from the 13 to 16 March, at the Plymouth College of Arts."
"Over 180 of our CSL customers are studying art in the city, and this could be a first taste of public recognition in showcasing their talents to a big audience," she said.
Steph Martin, Student Union President, at Plymouth College of Arts, said: "This 'Art Challenge' is a great opportunity for students to come together and work collectively, and is all part of our agenda of team building and positive impacts on the well-being and support of our students."
Plymouth's only specialist art retailer the Art Side is also part of the competition and supplying all the canvasses and art materials at cost price together with the National Marine Aquarium, and Plymouth College of Art Students (PCA:SU).
Garry Haines, manager at the Art Side, said: "Over half our customers are students that use our specialist services, and this competition is a fantastic way to show our appreciation for what the student population bring to the city."
The "Canvas Art Challenge' starts on the 8 January to the 22 January, and entries will be judge by a panel of experts including the Business Editor of The Herald William Telford, Principal and Chief Executive of Plymouth College of Arts, Andrew Brewerton, and the Chief Executive of Clever Student Lets, Henry Hutchins.
Prizes include a guided tour of the National Marine Aquarium, takeaway meal at any city eatery, and a selection of delicious cupcakes from Mrs Brown's Bakery.
Ms Emma Thomas, added: "Clever Student Lets are donating 40 FREE canvases and paints for students to enter, and will encourage our students' to work together, and exposing their creativity skills, and giving participants a platform to display their work, and inclusion in portfolios and CVs."
Anyone looking for more information on the competition can email: emma@cleverstudentlets.com or www.cleverstudentlets.com