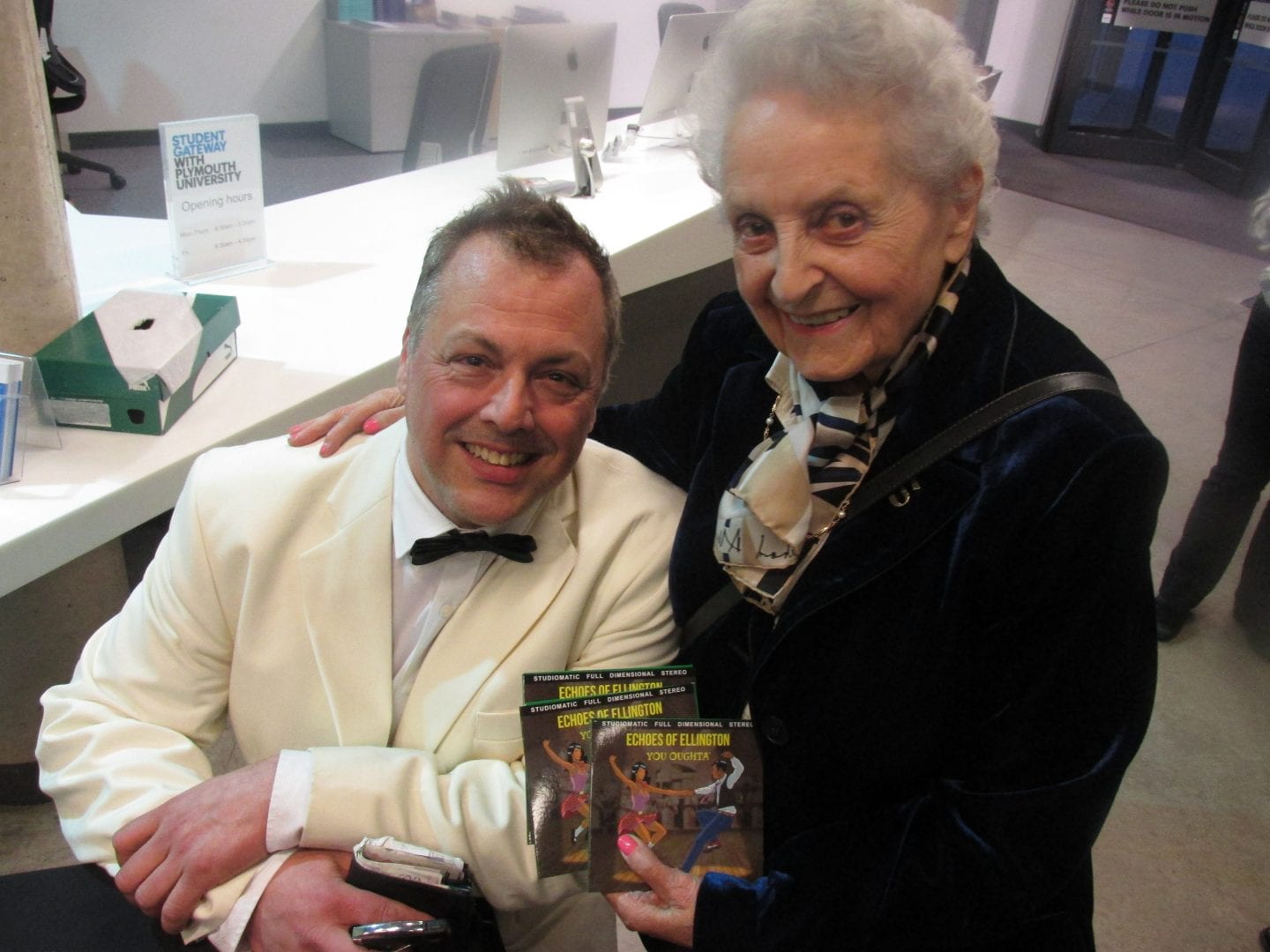 THE BIG BAND SOUND OF THE BARD
Band leader Peter Long and Suzanne Sparrow
THE FINALE of a city festival celebrating the 400th anniversary of William Shakespeare and was celebrated by the Echoes of Ellington Big Band and led by Peter Long – musical director of the acclaimed Ronnie Scott's Big Band.
The 18 piece band was first formed in 1994, and played Duke Ellington classics including; Take the A Train, Caravan, Mood Indigo, and It Don't Mean A Thing.
This is the second year of the 'Words & Music Festival 2016′ and was sponsored by the Suzanne Sparrow Language School, and the events epitomises the magical and mystical sounds of the English language in speech and music, said Dr Suzanne Sparrow.
Dr Sparrow, said: "We are very pleased at the success of this years festival and especially marking the 400th anniversary of the Bard's death."
The city showcase included a theatrical adaption of Richard III, alongside screenings of Sir Laurence Olivier's Henry V, together with concert recitals, talks by Peter Hinds, exploring how music, sound and spectacle interacted with poetry in Shakespeare's theatre, added Dr Sparrow.
The Suzanne Sparrow Language School was set up in 1978, and one of the city's oldest English language providers, and founded the Words & Music Festival in 2014.
Echoes of Ellington Big Band and led by Peter Long at the University of Plymouth