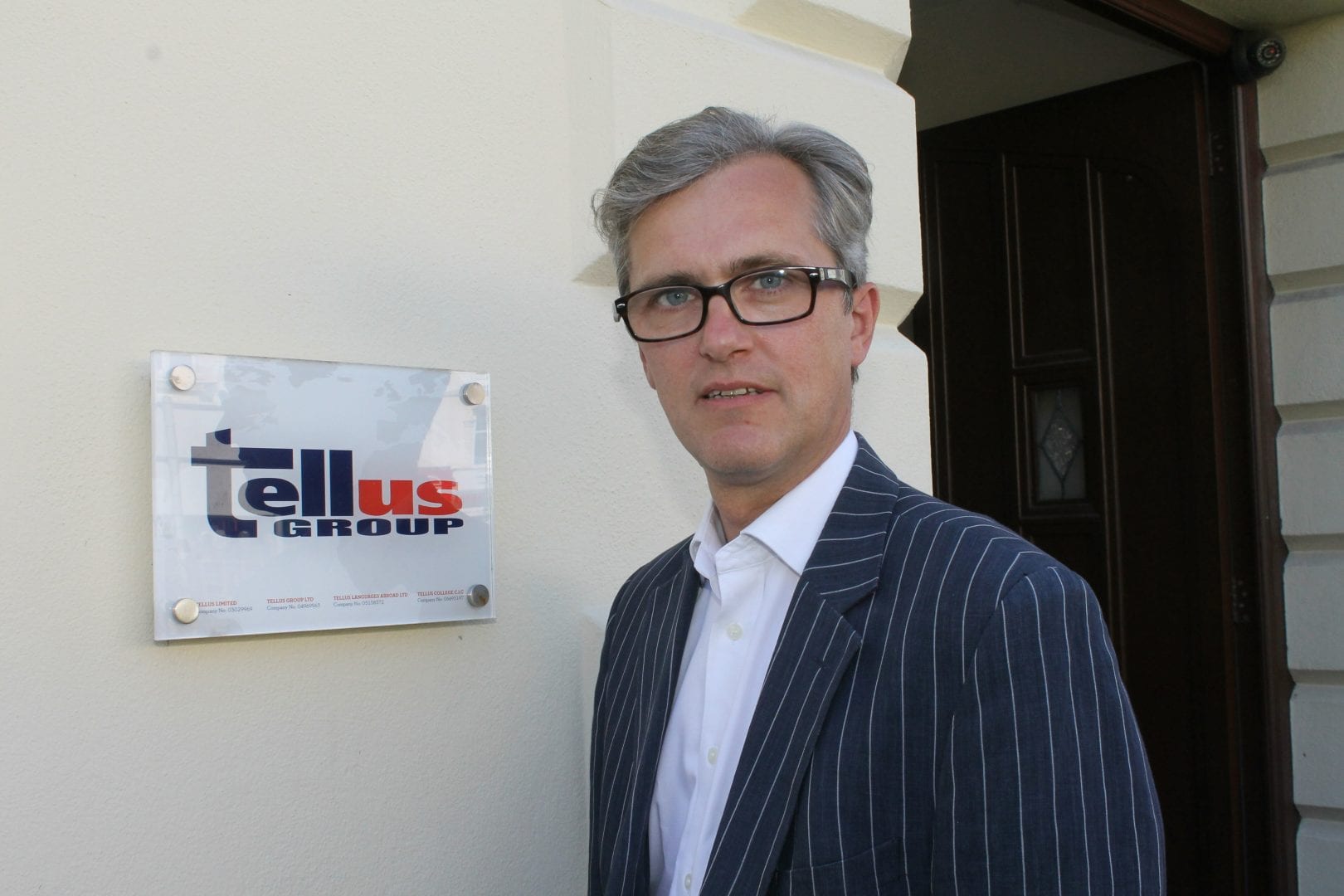 TELLUS GROUP BOSS IN CHINA
Neil Pick, chief executive of Tellus Group
By Herald Business Editor, William Telford
TELLUS GROUP BOSS IN CHINA
THE boss of a language school has made a return visit to China in a renewed bid to bring £1million of business to Plymouth.
Neil Pick, the chief executive of Mutley Plain-based Tellus Group, toured nine cities, covered thousands of miles and spent about 120 hours in a car or aeroplane during a four-week trip to China last December.
He even appeared on Chinese television.
Now Mr Pick (pictured right) is back in the Far East for a further three weeks, attending a British Council Young Learners roadshow.
 He is visiting three cities – Beijing, Chengdu, Shenzhen – as the only South West representative in a group of 30 UK language schools. He will meet government officials, and representatives of educational establishments and agencies which send language students to the UK. We have 40 appointments in each location," he told Herald Business before jetting off.
He is hoping to arrange for Chinese students to visit Plymouth and Portsmouth, Tellus' two locations, next summer.
Mr Pick is also planning to conduct his own visits to other Chinese cities promoting his business and the two UK cities to secondary school heads.
Tellus has a plan to bring "hundreds" of Chinese students to visit the UK, with the aim of attracting £1million in business to Plymouth and Portsmouth by 2019.
"China is important, one of our key markets," he said. "Our plan is £1million a year in five years' time, that's the target.
"There's always a risk in entering a new market, but I believe we have the right plan.
"This summer we had over a few groups of schoolchildren and some individual adults, the result of building relationships last time I visited China," he said.
He said the company has been assisted by the appointment of a native worker in China: Yu Xia.
She has been vital in making contacts and helping with cultural issues in the world's second-largest economy, having a population of £1.3billion.
"China is so vast that every part is different, from the food to the way the people behave," Mr Pick said. "It's like doing business from Spain to Italy to Germany.
"But like anywhere, you have to do your market research, a bit of testing. Then you get your marketing materials right and your sales processes in place.
"Xia will be my translator, she speaks Mandarin."
Mr Pick said he was impressed by the efficiency of the Chinese government workers he met last time.
"They are very target driven," he said. "Especially in local government."
Mr Pick said Tellus is targeting Japanese visitors too but said the current strength of the pound is providing "a major problem" for UK firms doing business abroad.
Tellus Group – which has offices in Plymouth, Portsmouth, Bristol, and across the EU – has been providing educational services since 2003, but it is its Meridian School of English subsidiary which is bringing Chinese students to its UK schools.
Mr Pick said the firm is "doing about £2million of business in Plymouth" each year, where it organises about 1,400 work placements annually.
The company employs about 70 full-time staff, with 35 of them in Plymouth.
Read more: http://www.plymouthherald.co.uk/Plymouth-businessman-makes-return-trip-China/story-23330584-detail/story.html#ixzz3H3qtXeEA
(Publicity generated by Dorcas Media)