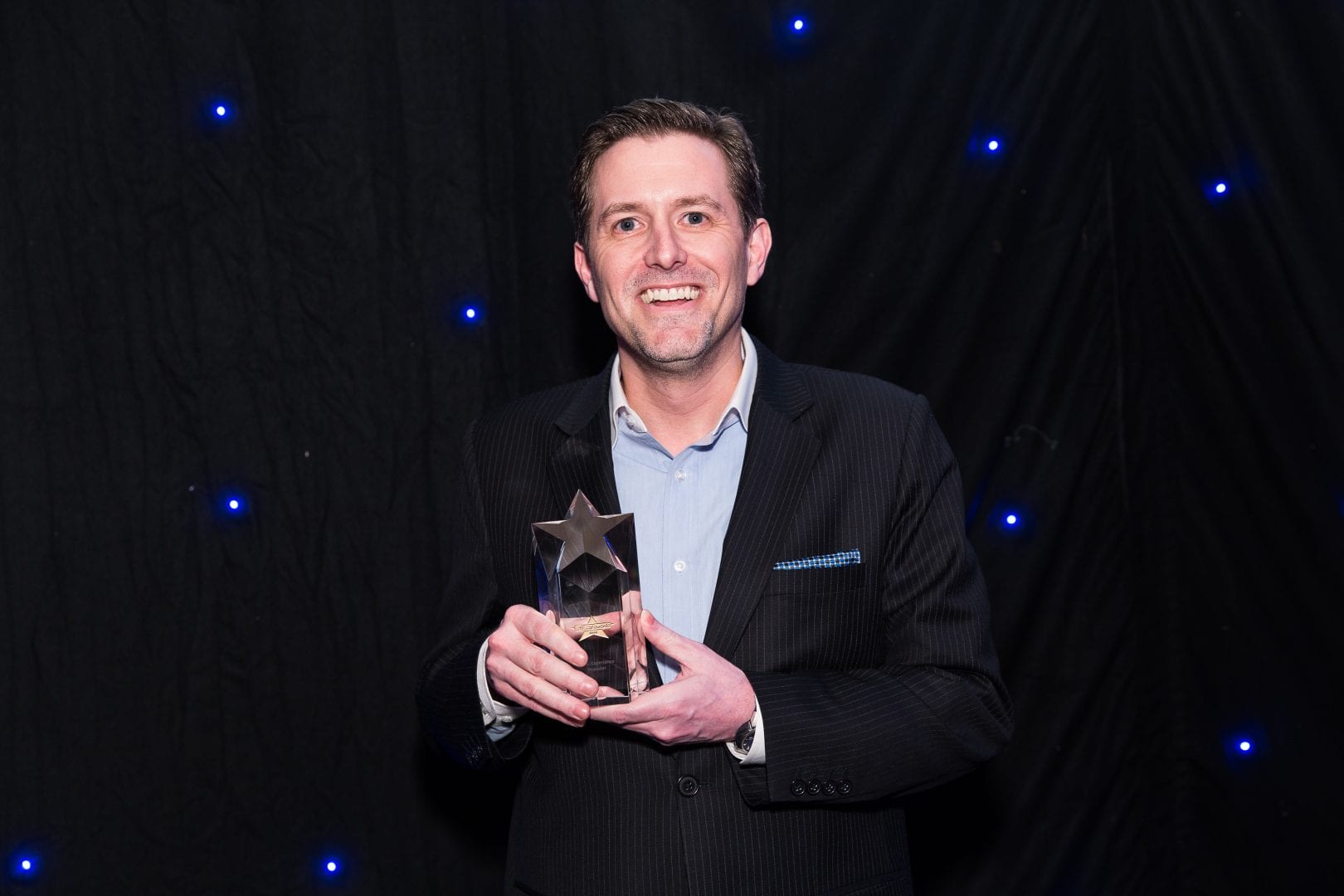 TELLUS EDUCATION GROUP WINS TOP AWARD
Parrish Robinson with the coveted award.
PLYMOUTH'S Tellus Education Group has won a major industry award.
The Mutley Plain-based company won Study Travel Magazine's Star Awards for best International Work Placement provider.
The Plymouth business, which also won the award in 2012, picked up its trophy at the Westminster Park Plaza Hotel, in London.
Hundreds of agents and language providers from across the globe attended the 10th annual STM Awards for international education.
Tellus Education Group triumphed in a category that also included companies from Canada and Australia.
"Tellus was voted for by industry peers and reflects the excellence of our schools in Plymouth and Portsmouth, and providing work placement opportunities for international students," said Tellus' director of sales Parrish Robinson.
"There were hundreds of agents and schools there. This is the second largest event in the world behind ICEF (a major international education event) in Berlin.
"Winning this award shows international agents appreciate what we deliver in Plymouth and Portsmouth – they're the ones that vote.
"It means our innovative and leading education programmes are recognised around the world."
Neil Pick, chairman of Tellus Education Group, added: "Winning this award twice gives our schools in Plymouth and Portsmouth prestige on the international stage.
"I'm grateful to our partners who voted for us, and their continued support, and especially our teams in Plymouth and Portsmouth."
The STM Star Awards are held annually and peer voted by the international education industry in 23 categories.
Tellus Education Group has been providing educational services since 2003, and through its Meridian School of English since 1979.
Read more: http://www.plymouthherald.co.uk/Plymouth-firm-wins-international-Study-Travel/story-27758556-detail/story.html#ixzz3l9wpY26b
(Publicity generated by Dorcas Media).