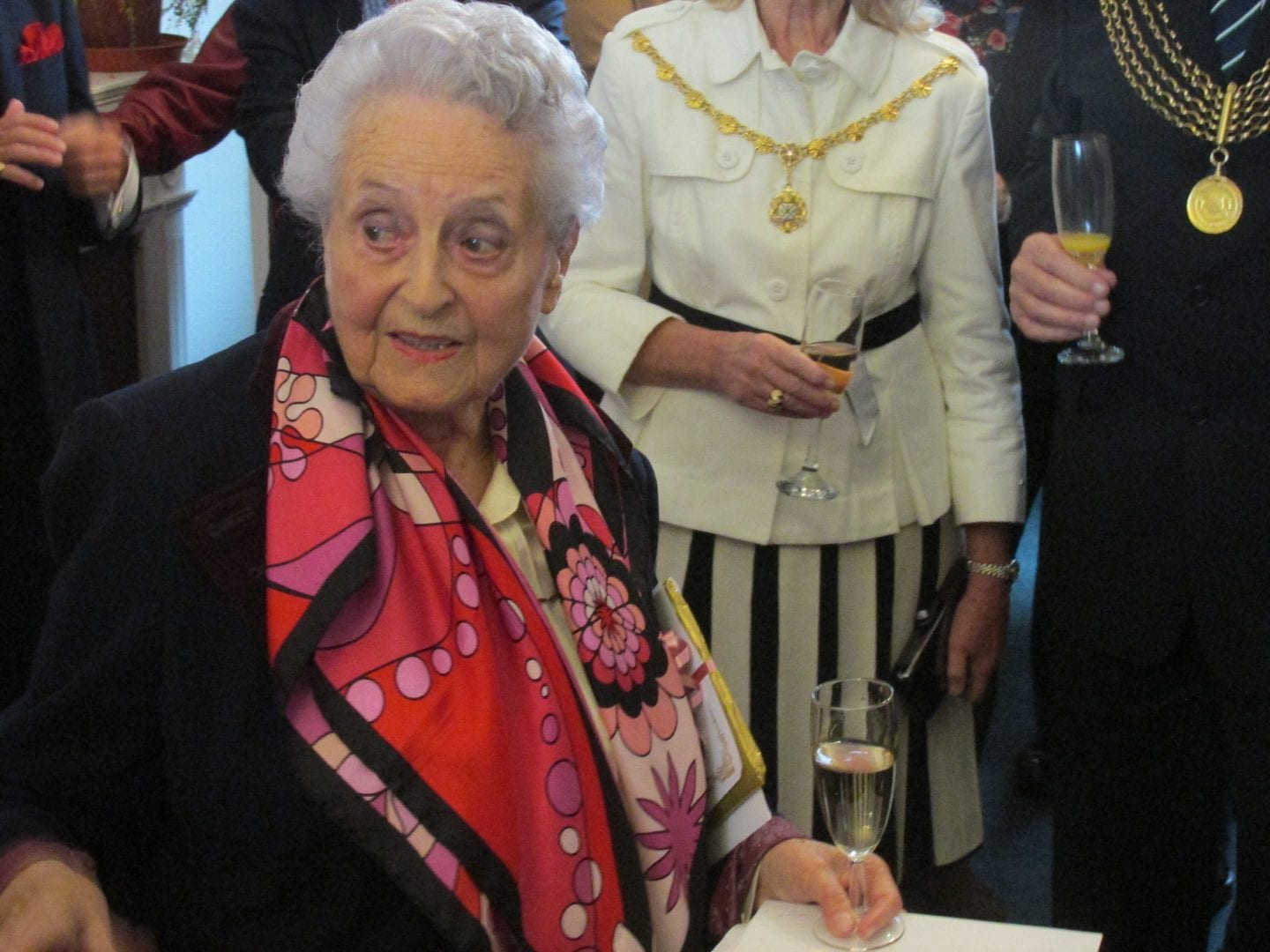 SUZANNE SPARROW'S 90TH BIRTHDAY BASH
Dr Suzanne Sparrow
Champagne celebration
Friends, staff, business leaders, and the Lord and Lady Mayoress
Three cheers for Suzanne Sparrow
Henry Hutchins and Michael Spiers celebrating
SUZANNE SPARROW'S 90TH BIRTHDAY BASH
OVER 80 guests attended the 90th birthday bash of Plymouth businesswoman Suzanne Sparrow, at her Suzanne Sparrow Language School, in North Road East.
Friends, staff, partners, local and international business leaders, students, and the Lord Mayor Michael Fox, and Lady Mayoress, got together to celebrate the city entrepreneur still running a multi-million business, and a team of 30 staff.
Dr Suzanne Sparrow started her Plymouth Language School in 1978, bringing over European students, placing them with host families and teaching them English, and one of the city's original teaching language schools.
Dr Sparrow, said: "I'm so proud of all the people who came and celebrated my birthday, but underlining the role the English language sector is bringing in over £27 million pounds to the local economy every year."
"I'm keen on expanding outside the classroom, and still working on other cultural interests, and setting up a "words and music festival", for Plymouth next March."
"It's to link music and language and bring them to the people," she said.
Henry Hutchins, the chief executive of Clever Students Lets, said: "It is amazing that Dr Sparrow is still running her business at the tender age of 90, and looking at expansion and growth plans to expand her school."
The Suzanne Sparrow School employs about 30 teachers in the summer peak period, and has 10 admin staff.
The Language School sends students to over 300 host families across Plymouth, and teaches older students, right up to there 80's.
Learners come from Germany, Switzerland and Austria, with the bulk of learners coming from France and Spain.