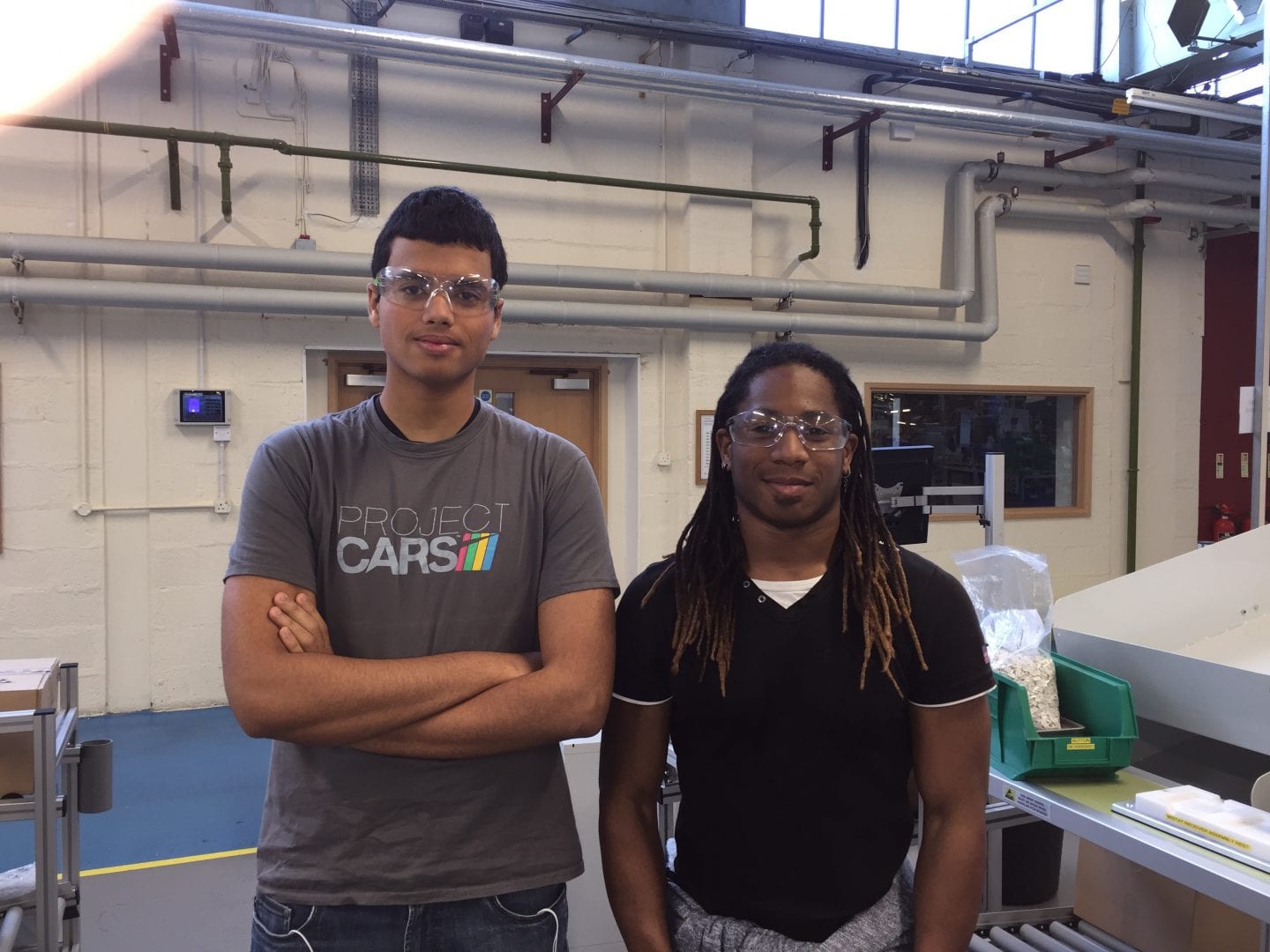 STUDENTS: OUR BEST SCHNEIDER AMBASSADORS
Tellus College students Elie and Kamel from France on work experience at Schneider Electric
WHEN your business is all about residential and business energy needs that requires safe, efficient, and sustainable energy solutions – then Schneider Electric is the company to call.
So for Plymouth-based Schneider Electric, hosting international interns under the EU's 14.7billion-euro Erasmus+ programme has been a bonus, says Paul Pady, Manufacturing engineering manager.
Mr Pady, said: "We have had seven waves of European students from Tellus College on industrial work placements in our business. They have come from Italy, France and Austria, and some are technically advanced and gain real experience from their work placements with us."
"Students get the chance to work in finance, customer service, purchasing, logistics, and warehouse experience. I am a passionate believer in giving some of my time back and mentoring young adults looking at future career opportunities in our company and energy solutions sector."
The Southway firm is part of a global French company with over 165,000 employees, with a team of 200+ based in Plymouth. The company's products range from energy and digitization, power connection and distribution, building management systems and much more. In Plymouth they manufacture residential heating controls.
Mr Pady, added: "Our relationship with Tellus College is one of mutual benefit that supports EU students learning English language skills, and offering work placement opportunities for those people looking for a career in the global energy solutions market."
Tellus Education Group has been providing educational services since 2003, and through Meridian School of English since 1979.