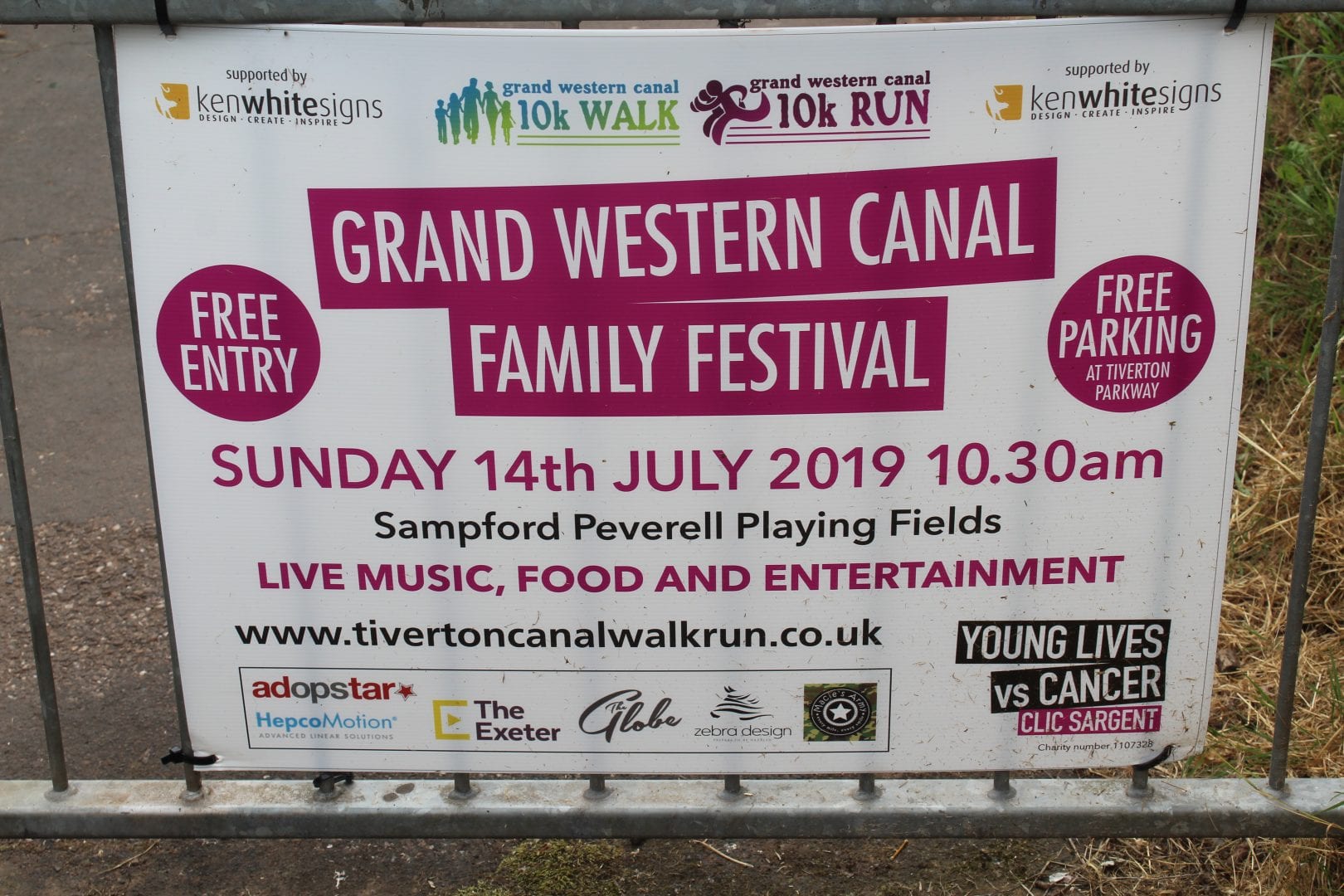 STREET HEAT – GIVES ENERGY BOOST TO TIVERTON WALK & RUN
OVER 850 runners and walkers took part in the 2019 Tiverton Canal Walk and Run.
The event took place at the Tiverton Canal basin to Stampford Peverell on the 14th July – and culminated in a massive Family Festival.
Devon's premiere Samba Band 'Street Heat' kicked off the event with high energy sounds and drums to get walkers and runners in the mood for the 10K walk and run along one of the UK's most picturesque canals where working Shire Horses pull barges.
Working Shire Horses pull the Tiverton Barges in the traditional way before engines.
Theresa Benson, the coordinator of the event, said: "Last year we raised nearly £17K for CLIC Sargent which supports children and young people with cancer and their families. We are hoping to raise £20K this year."
Devon businesswoman Theresa Benson runs an international online advertising company called Adopstar that works with clients across the globe, and its HQ is based in Cullompton. Theresa is also a Board of Trustee at ETS Training in Exeter, and a fundraiser for CLIC Sargent since 2015."
Theresa, added: "Our team of volunteers have worked very hard in planning this year's showcase, and lined up lots of live music, market stalls, and family entertainment and was a great success."
www.tivertoncanalwalkrun.co.uk