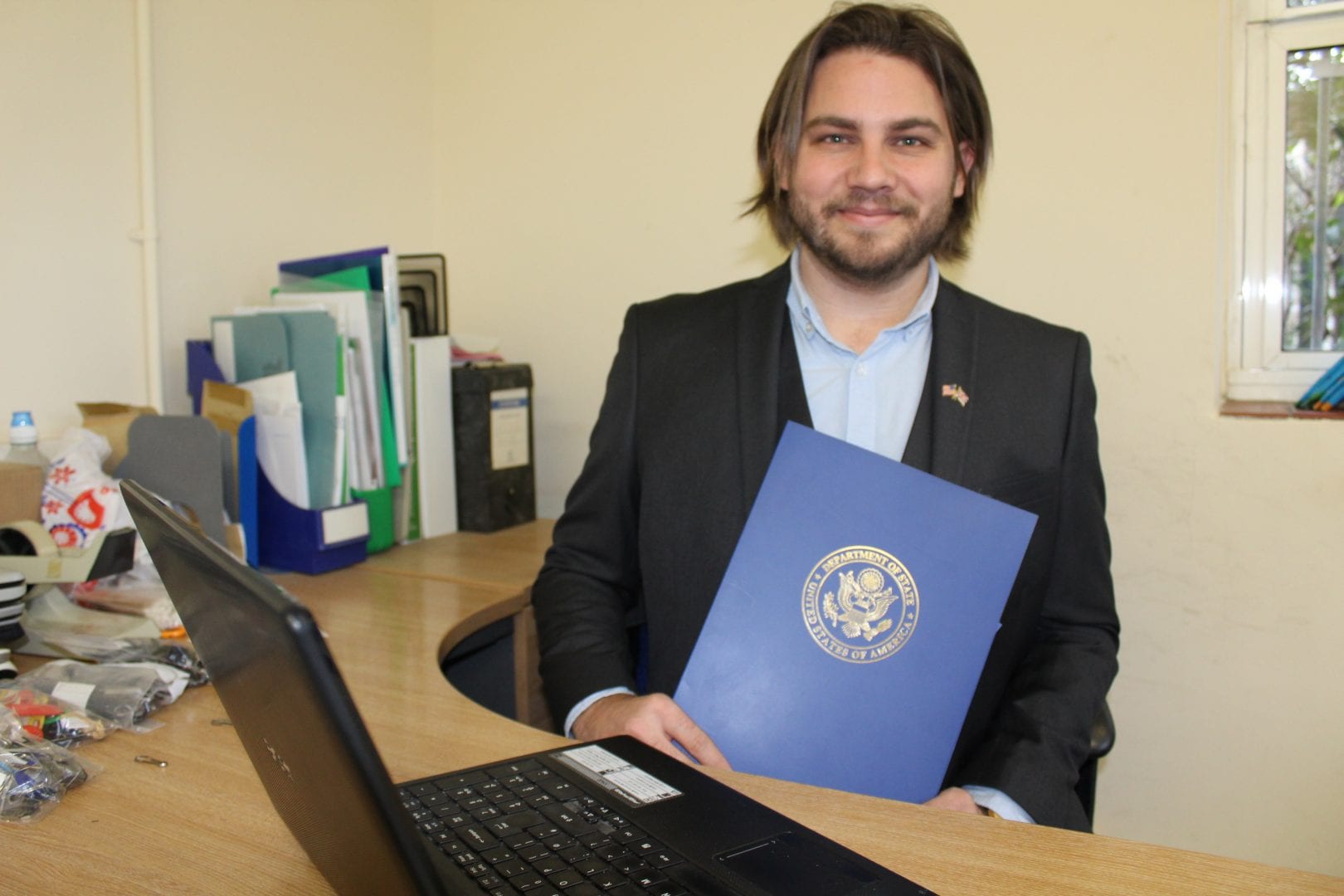 STATE DEPT INVITES CITY ENTREPRENEUR TO USA
A PLYMOUTH entrepreneur has been invited by the US State Department to attend three weeks of events across the United States to talk about urban sustainability and conservation issues.
29-year-old, Adam Cook of the Science Assembly was nominated by the University of Plymouth, and is representing the UK – as part of the US government's International Visitor Leadership Programme (IVLP) that was first set up in 1940.
The (IVLP) programme connects international experts with their American counterparts through short-term visits to the United States, and my itinerary starts in Washington DC, New York, Ohio, and finishing off in California, said Mr Cook.
"It is a massive honour to represent the UK and to be recognised by the US government as an emerging world leader in my field of conservation."
"I will get the chance to talk and network and give an over view of my works in Plymouth, but also exchange ideas with other international experts, and find out how conservation fits in with other governments across the globe,' said Mr Cook.
Jean Almond, Alumini Engagement Manager, at the University of Plymouth, said: "We nominated Adam, who is a graduate of our Environmental Science degree, for the (IVLP) programme because of his outstanding works in a number of fields."
"He really stands out for us because of his passion, entrepreneurial attitude and commitment to social enterprise. His start-up business the Science Assembly, a think tank in research, conservation, and an innovative way its benefits the world environment and natural world."
"The Science Assembly gives hundreds of students the chance to work across the globe, while also investing in, and enabling. The University of Plymouth students get the chance at truly life-changing opportunities and develop their employability skills."
Adam will be a wonderful ambassador for Plymouth and someone who would not only learn from the (IVLP) programme, but also apply and share this learning for the University and the city, said Ms Almond.
 The (IVLP) programme will include policy maker representatives from the US and local government agencies, Congressional offices, and House and Senate Committees, think tanks and university experts, trade groups, business leaders, and cultural institutions, said Mr Cook.
Mr Cook, added: "The Science Assembly was set up in 2013, but I'm also the director of two other firms including 'The Devon Farm' that is all about sustainable agriculture, and 'Wild Support' looking at ethical products."
"At the Science Assembly we are in the middle of designing the perfect concept city and working with architects, psychologists, environmentalists for a better future for our citizens – and will form a major part of my talks," said Mr Cook.