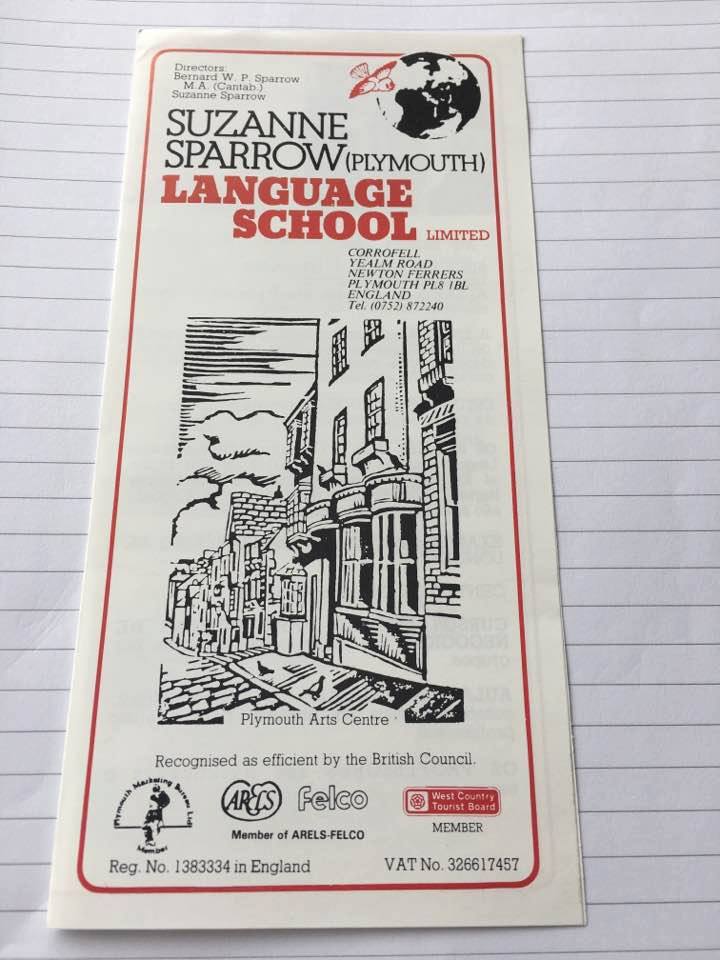 SPARROW SCHOOL MAKES CITY MARKETING HISTORY
Suzanne Sparrow's English Language School made PR history in the late 1970s, and launched the city's first-ever marketing literature promoting the city's foreign language sector in France and Spain – based on the Brittany Ferries sailing timetables.
Dr Sparrow was invited across Brittany to talk about her new venture at the time – and her pioneering language school made history at the Plymouth Chamber of Commerce when she coordinated for 10 years the city's first-ever foreign marketing bureau activities.
Marketing history in Plymouth and first ever phamphlet promoting an English language school
First Plymouth marketing literature promoting the first city language school in the late 1970s, said Dr Sparrow.
PR and marketing history made by foreign language provider Suzanne Sparrow School in Plymouth: