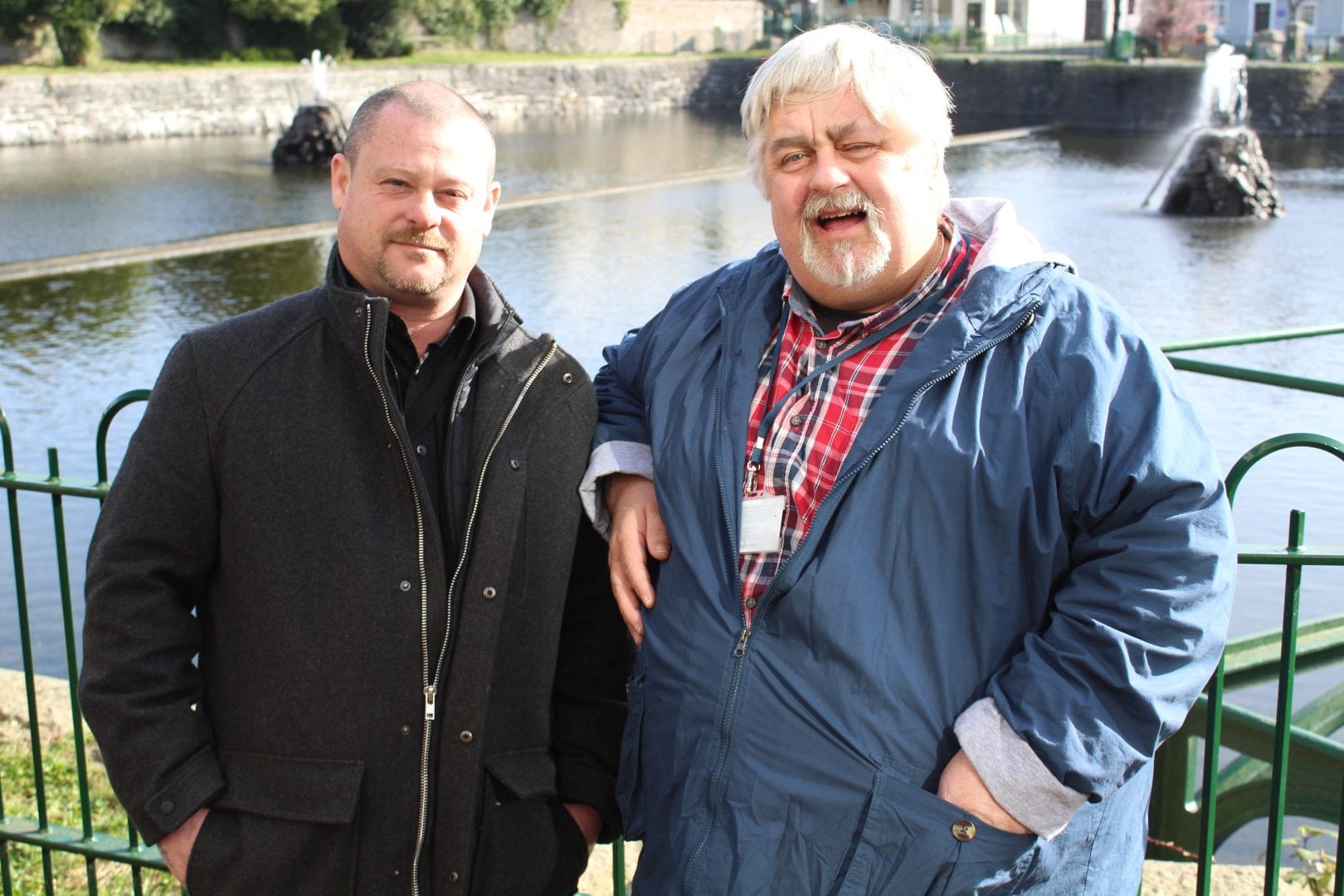 CITY VETERANS: GETTING CLEVER AT WRITING POETRY
Picture: Stuart Lawson and Phil Coker
MANY military veterans have wielded the pen after serving with the British armed forces – and turned their imagination and skills into writing fiction, black humour, satire, surrealism, journalism, and the artful rhythm of spoken and written poetry.
Two Plymouth veterans Stuart Lawson who served in the Royal Navy and Phil Coker in the Household Cavalry – have joined forces to write a poetry book of 26 poems with stunning sailing images – entitled the 'Sounds of the Sea'.
47-year-old, Mr Lawson, who is the maintenance manager at Clever Student Lets, said: "I've always loved the written word and especially my passion for the sea, and I especially like expressing my emotions through poetry. Our book is a dream come true."
57-year-old, Mr Coker, who also works at Clever Students Lets and lives on a yacht in Mount Batten for the last 17-years, said: "Our collaboration on the book is just the start, and we plan to write many others – including an adventure story."
"But more importantly, through our experience in getting our first book published, we are looking to set up our own local publishing house to support other first time writers in the city."
"Its very hard getting a book published these days with all the issues of getting the right publisher, costs, bar codes, and how to promote it?"
The duo are looking to launch a new website over the next few weeks including; Pick a Poem videos, special poetry sessions for events, weddings, and many other special occasions.
Anyone looking for more information can view:  http://www.bluecbooks.com/
A teaser from the book: