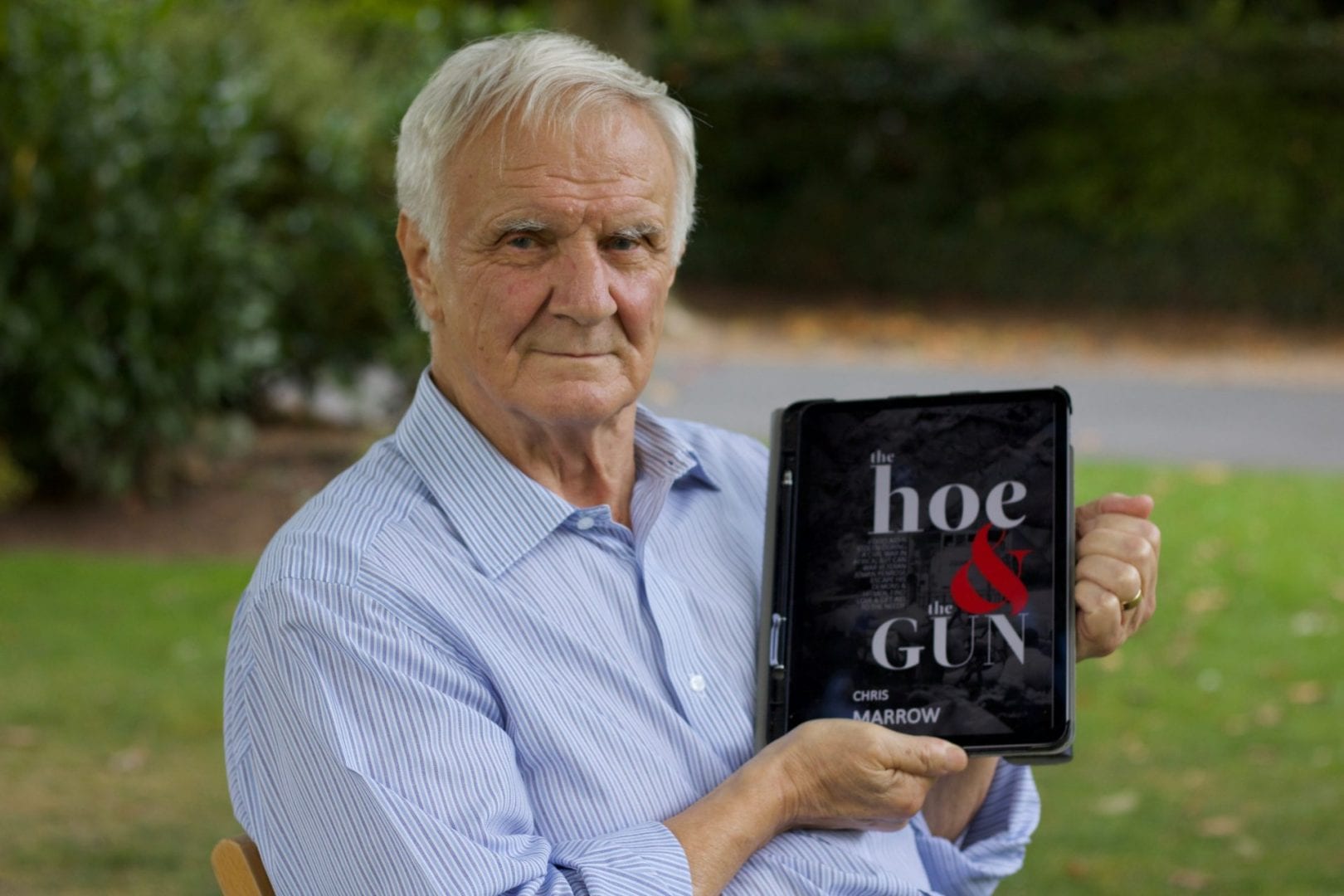 SOMERSET BUSINESS LEADER – BECOMES AN AFRICAN KNIGHT
A Somerset environmentalist, business leader, and novelist Chris Marrow has received the highest honorific decoration from the Democratic Republic of Congo's Queen Diambi Kabatusuila, and made a Knight of the Order of the Leopard of the Bakwa Luntu of Kasai– and the first-ever European to be granted such an accolade.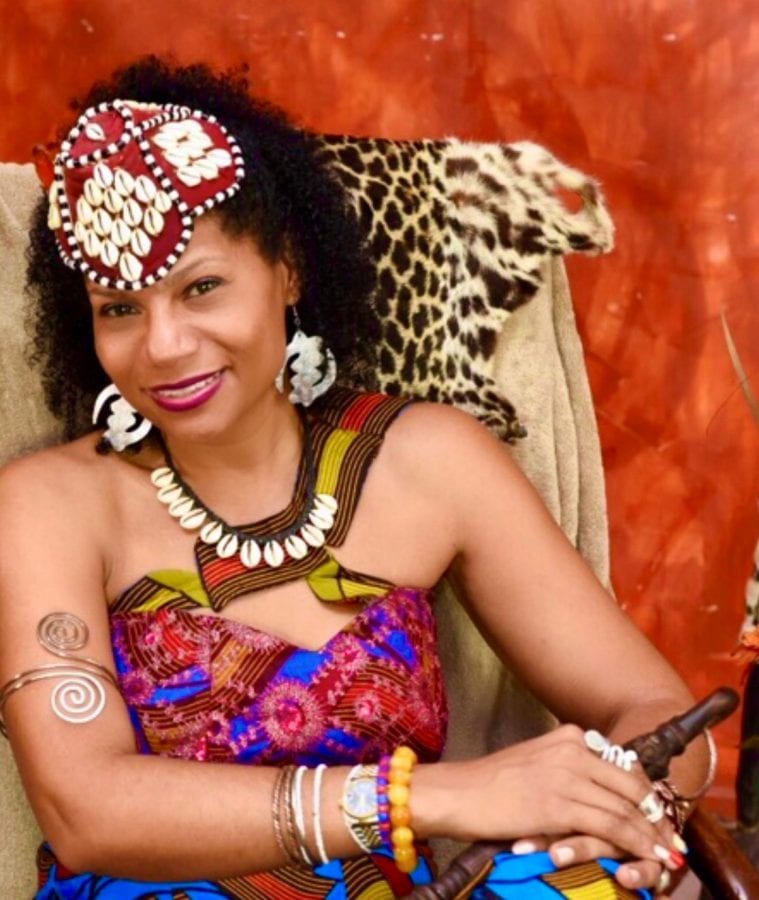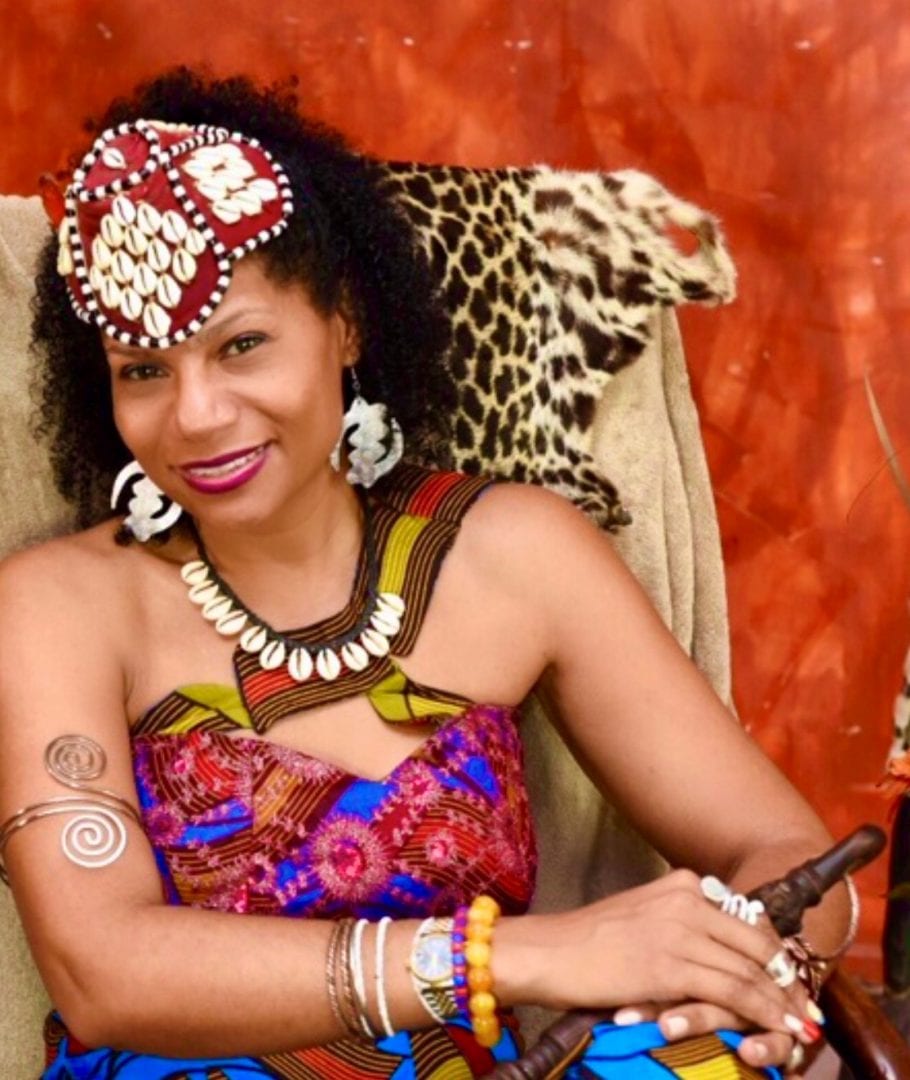 Mr Marrow, said: "It is an amazing honour to be awarded this title and took me by complete surprise. Queen Diambi will undertake my investiture and the notification says it is in recognition of my service to Africa and its people."
"I have been working with Her Majesty who is a traditional leader and works tirelessly for her people, travelling globally from a base in the United States. Travel restrictions permitting, Queen Diambi is looking to travel to the UK in July to perform the ceremony either in the South West or London," he said.
"The Democratic Republic of Congo has suffered enormously from colonial interference and Queen Diambi wants to represent her country and people with a different kind of voice. Her Majesty is the Queen of the Bakwa Luntu, who are part of the Luba People of Kasai, and one of the largest ethnic groups in Africa."
"The Luba are estimated to be 15 million in the Democratic Republic of Congo alone but are also in countries such as Angola, Zambia, and Tanzania. Queen Diambi sits on the ancestral throne of her forefathers, and represents the history and legacy of her traditional African heritage," said Mr Marrow. "She is also Queen to the Bantu people of Brazil, who are descended from slaves transported from Africa."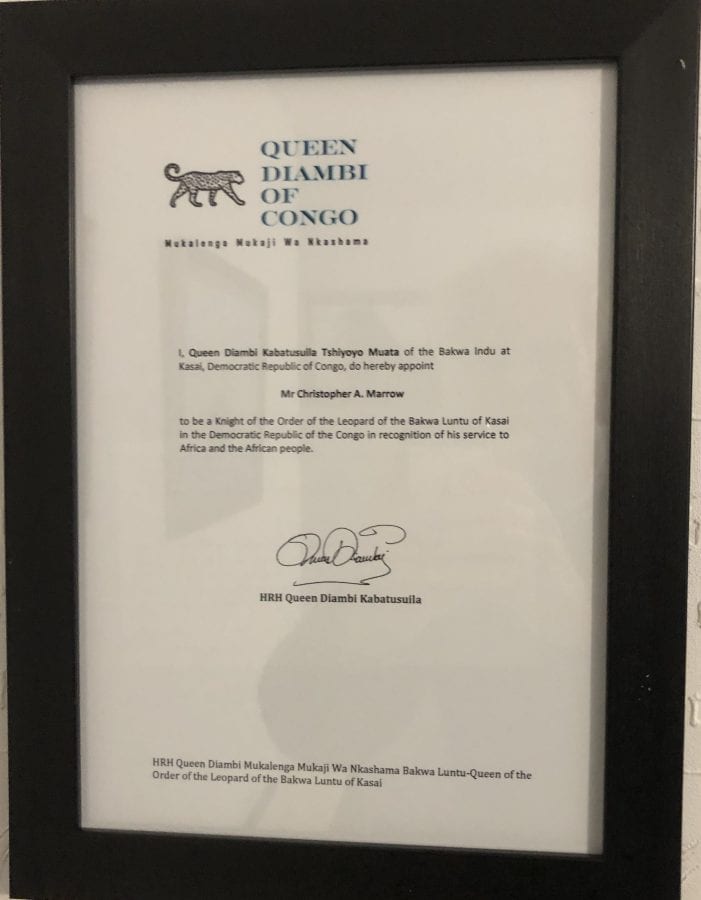 "I have worked in Africa for many years, and, through the South West Business Council, we are preparing plans to clear away the obscene amount of plastic from the River Congo," he said.
"We are also working to stop invasive species from entering the river from visiting ships and establishing electric ferries as a means of transport up and down the River Congo. The team being created is multinational, but plays to the strengths of businesses, colleges, and universities in the South West."
In the 1980s, and early 1990s in the Mozambique civil war Chris Marrow ran landing craft to distribute food to displaced people who had fled to islands and remote coastal locations. Based on those experiences he recently published a widely acclaimed novel entitled 'The Hoe and the Gun', and is now available on Amazon.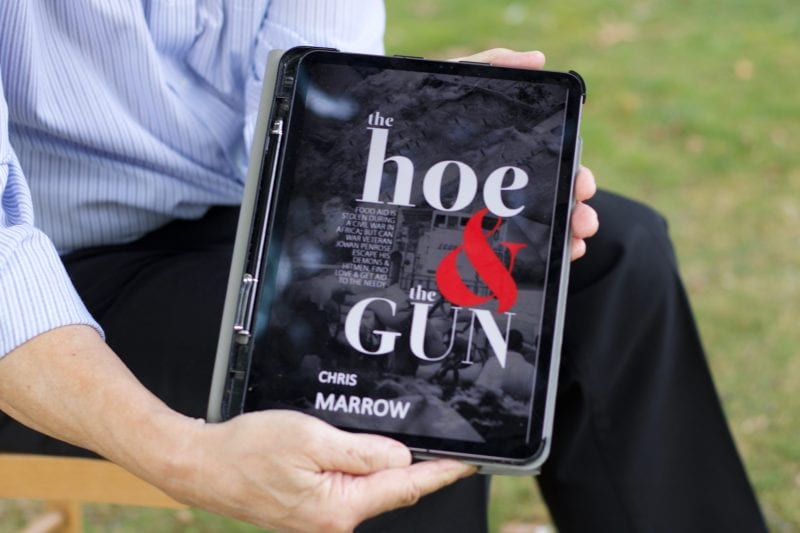 Her Majesty Queen Diambi, said: "Oh my God! I loved the book. I feel I am back in Africa when I read it. It's a page-turner. I find it extremely exciting," she said.
Mr Marrow, added: "Queen Diambi was recently a keynote speaker at a South West Business Council quarterly conference and greatly impressed participants. South West environmentalists and business leaders are leading the way in creating strong post-colonial links with Arica, to the great benefit of all parties," he said.
The Hoe and the Gun is now available online through Amazon or from: http://www.hoeandgun.com/
Dorcas Media Review: https://www.dorcasmedia.com/a-heart-stopping-african-thriller-the-hoe-the-gun/