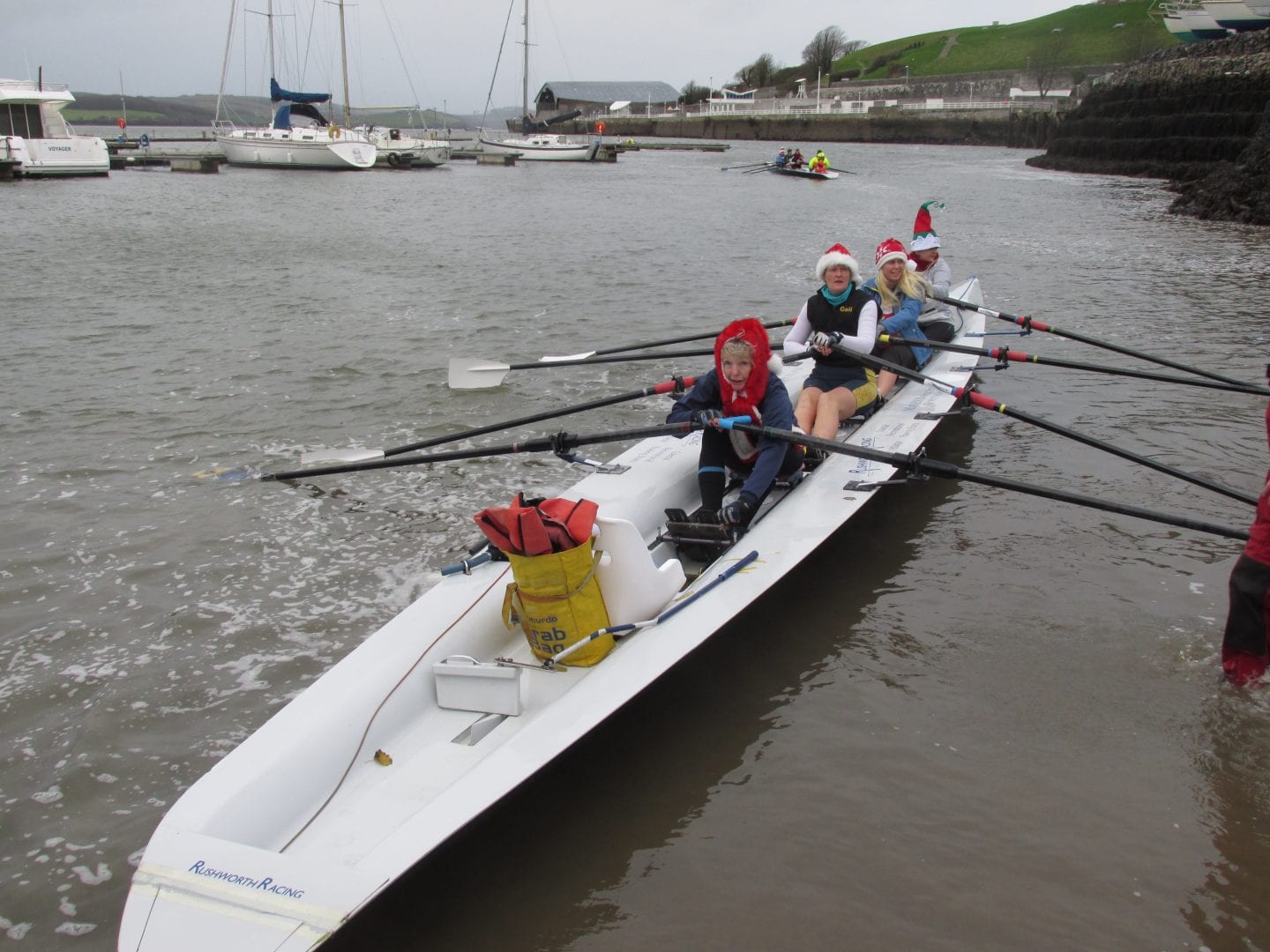 SHAPING UP FOR A FESTIVE CHARITY ROW
SHAPING UP FOR A FESTIVE CHARITY ROW
A CITY rowing club formed to promote the sport is looking for business folk, or, anyone interested in exercise on the water – and is on the look out for new members of all ages and disabilities.
The Mayflower Offshore Rowing Club based at Richmond Walk, near Stonehouse Bridge, is offering a FREE taster session for anyone interested in outdoor rowing around Plymouth Sound and the River Tamar.
Over the Christmas holidays the group is holding a festive row to raise monies for local children's charity CHICKS that provides respite breaks for disadvantaged kids, and children who have lost parents, or children who are full-time carers for adults.
52-year-old Women's Captain, Gail Taylor, said: "I've been rowing for 6 years and its the best form of all round exercise I've ever done. We have people rowing from 15 to 80 years of age and with all disabilities."
Ania Wieczorek, director of sales for EU programmes at Tellus Group, said: "I joined the (MORC) earlier this year and I love the team spirit, and especially rowing in all weathers, and proud we are holding a special festive row for British charity CHICKS and looking to raise over £200."
The youngest member of the club, 15-year-old Josh O'Brien, added: "When I got the chance to try my hands at rowing I didn't realise how close to the water and nature the sport takes you."
"I get to meet people of all ages and genders, and rowing is a great British sport that keeps me fit."
Jeff Keast, Men's captain, said: "We're organising an open day when anybody wanting to have a look at what offshore rowing is about can come down and have a FREE taster session"
The (MORC) was formed to promote the sport of offshore rowing and uses the waters of Plymouth Sound and River Tamar as its training areas. The Club organises annual events and takes part in many regional regattas with members from all across the city and UK.  Anyone looking for more information can contact Gail Taylor:  Tel 07747 308870 or email: 
gailrutht@hotmail.com