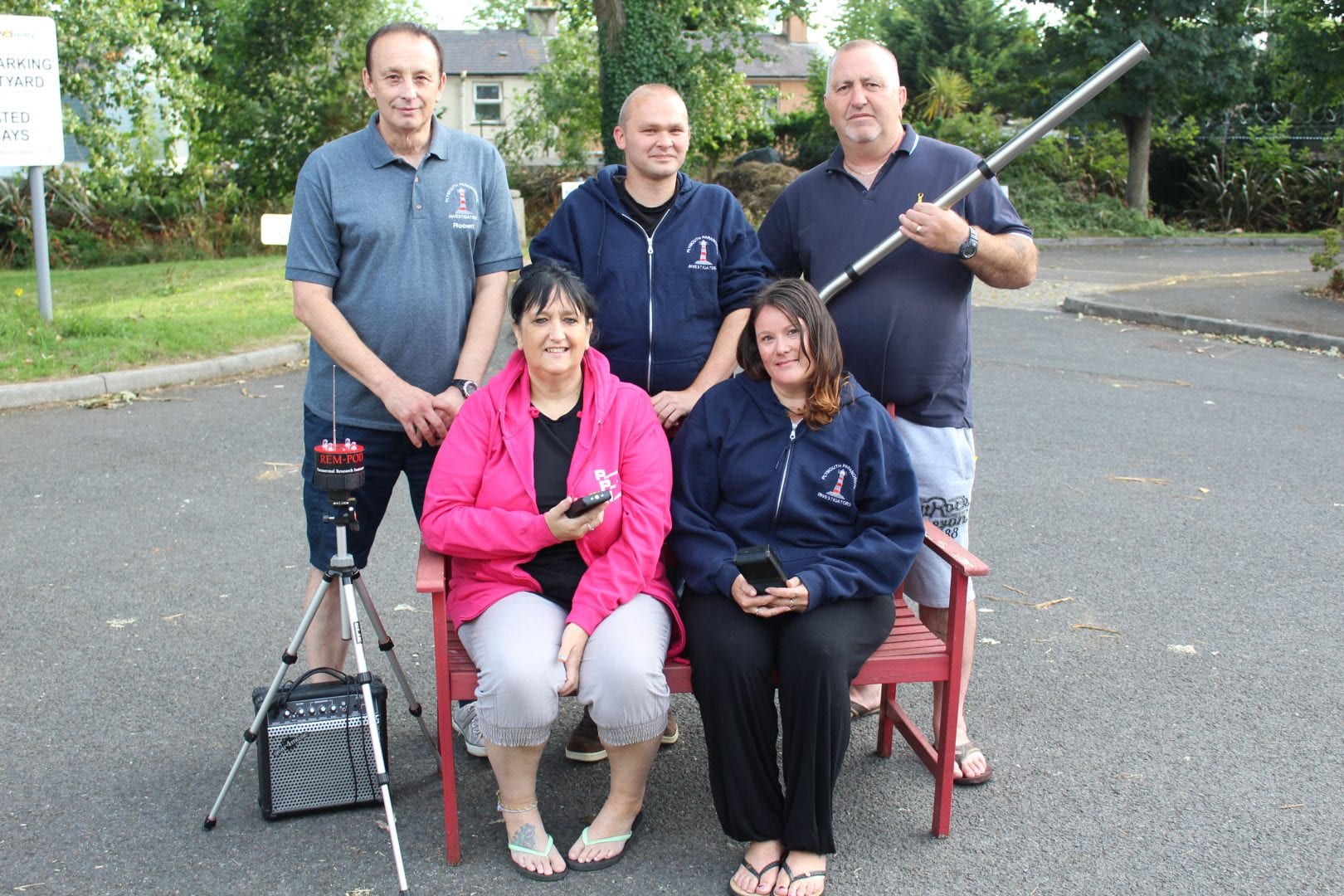 SCORCHING HEATWAVE:  CAUSING SUPERNATURAL EXPLOSION
AND FINALLY, the scorching heatwave is being blamed for causing a massive increase in paranormal activities in people's homes around the South West region, says ghost hunter expert Gary Parsons of the Plymouth Paranormal Investigators (PPI).
Mr Parsons, said: "We have received a major spike in the number of calls during June and July, with people reporting scary supernatural phenomena, and one couple almost afraid to go into their own home because of poltergeists, and residual energies making things move," he said.
The team of ghost hunters at Plymouth Paranormal Investigators have years of expertise, and use highly specialised technical equipment to find answers to the unexplained, and free homeowners from unwelcome spirits, said Wenda Parsons.
Technical paranormal expert, Robert Bryant, added: "With temperatures soaring its having an unexplained increase in paranormal activities. We use a number of items to communicate with energies and especially our Huff Wonder Box. It is designed to search out unexplained orb lights, eerie voices, and deadly spirits."
"On a recent house investigation, my body was taken over by a dead priest and refused to leave until it was ordered to go by my colleague Amanda Oriana."
The (PPI) attend haunted locations across the UK, and take part in professional paranormal investigations.
The team (PPI) have a Dartmoor Mini Bus tour coming up on the 18thAugust, and investigating eerie sites in the early hours of the morning, and a mediumship evening with Sarah MacNeill, on Friday 17thAugust, at the George Inn, Plympton.
If anyone believes they are experiencing a haunting or other paranormal phenomena then contact our Facebook pages for help as soon as possible:
www.facebook.com/PlymouthParanormalInvestigators/