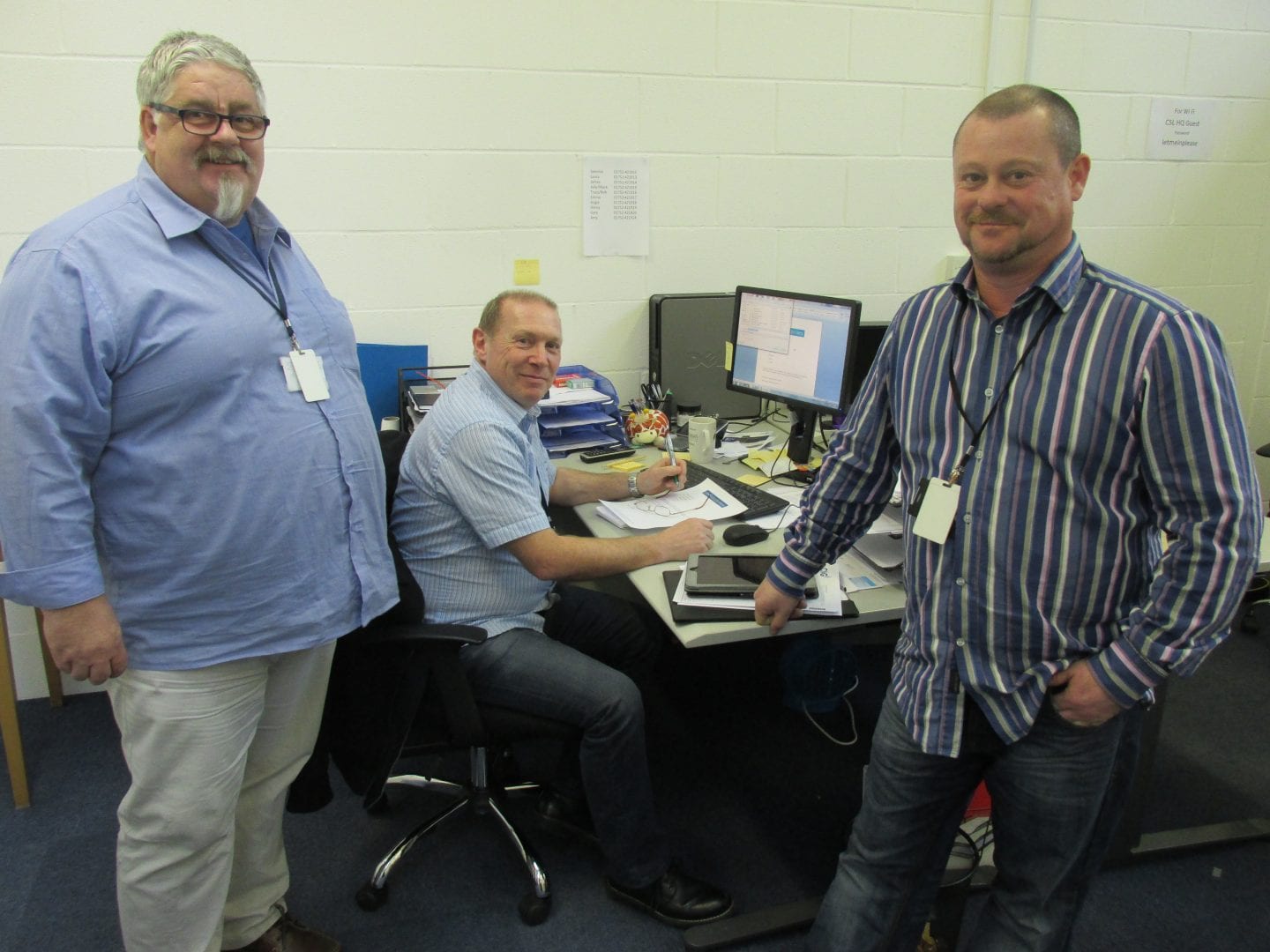 RUNNING A CLEVER MILITARY OPERATION
RUNNING A CLEVER MILITARY OPERATION
THREE ex-services personnel are running Clever Student Lets new offices in Union Street 'like a military operation' says Maintenance Manager Stuart Lawson.
Clever Student Lets are growing rapidly and opened a second office over 6-months ago, at the HQ Business Centre, to separate its maintenance, utilities and support team – looking after its many student accommodation buildings across the city.
46-year-old, Mr Lawson, said: "I served over a decade in the Royal Navy and my team is bringing discipline to a multi-million pound business looking after our frontline services, and taking care of accommodation blocks, but especially the welfare of our UK and international students."
"We have changed the way accommodation is provided for students studying in Plymouth, and our clients expectations demand the best service, maintenance, and quality we provide 24/7. We want our students to feel safe, comfortable, and get the best customer care we can deliver."
Phillip Coker, served in the British Army and the Household Calvary, and now the Property Inspector for Clever Student Lets, said: "People from the armed forces have a lot to offer local employers, and we are applying a camaraderie not just in the way we work together, but actually doing anything to support our customers."
Neville Pooley, added: "I was an Electronics Engineer in the Royal Navy, and now the Utilities Administrator dealing with our massive property portfolio across the city, and making sure it runs like clock work. We are a fast moving business and trained to cope what ever the situation."
Henry Hutchins, Chief Executive of Clever Student Lets, said: "The qualities our ex-services personnel bring to the company is second to none, and our new offices in Union Street are adding real value to the business."
Clever Student Lets, was set up in 2010 by Mr Hutchins, and employs a team of 16, and one of the South West's rapidly growing businesses and looking to expand overseas.
Picture: Left to right: Phillip Coker, Neville Pooley, and Stuart Lawson