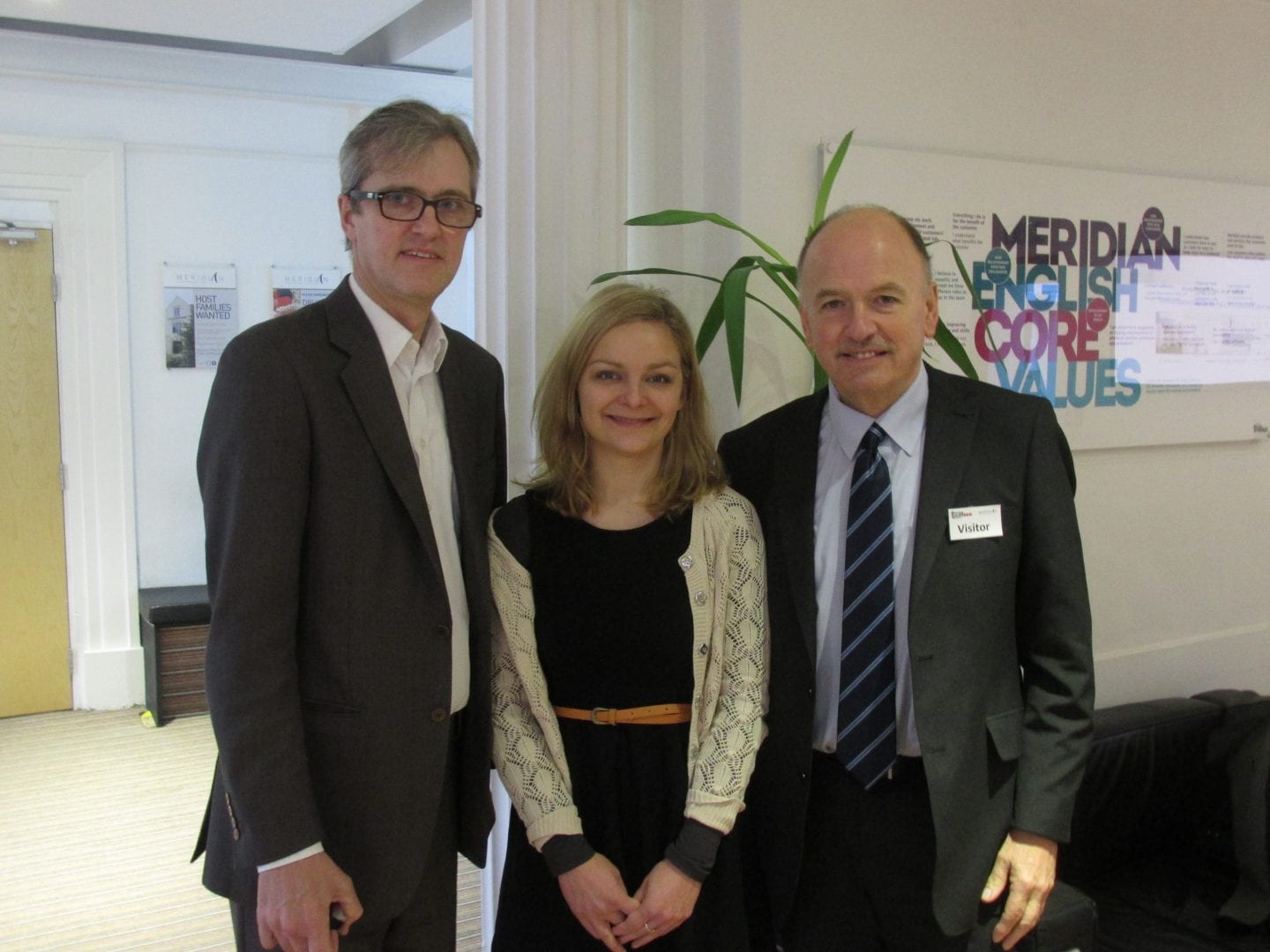 REGIONAL TRAINING BOSS VISITS TELLUS GROUP
REGIONAL TRAINING BOSS VISITS TELLUS GROUP
CRAIG MARSHALL, the managing director of the Devon & Cornwall Training Provider Network visited the Tellus Group offices – to see for himself what the English education provider is delivering in the region.
Mr Marshall, said: "It is very refreshing to see a local business working hard in the international arena, and I wanted to see for myself how Tellus Group are becoming a focal point for other regional providers to learn from their experience and knowledge in the global market."
The regional training boss met local trainers, toured the Tellus Group offices on Mutley Plain, and met the international sales, marketing, work placement, and host family placement teams.
Neil Pick, the chief executive of Tellus Group, said: "We work with other local providers and was keen to share our knowledge in working across international markets."
Picture: Left to right: Neil Pick, chief executive of Tellus Group, Karolina Blicharz, marketing co-ordinator, and Craig Marshall, managing director of (D&CTPN).