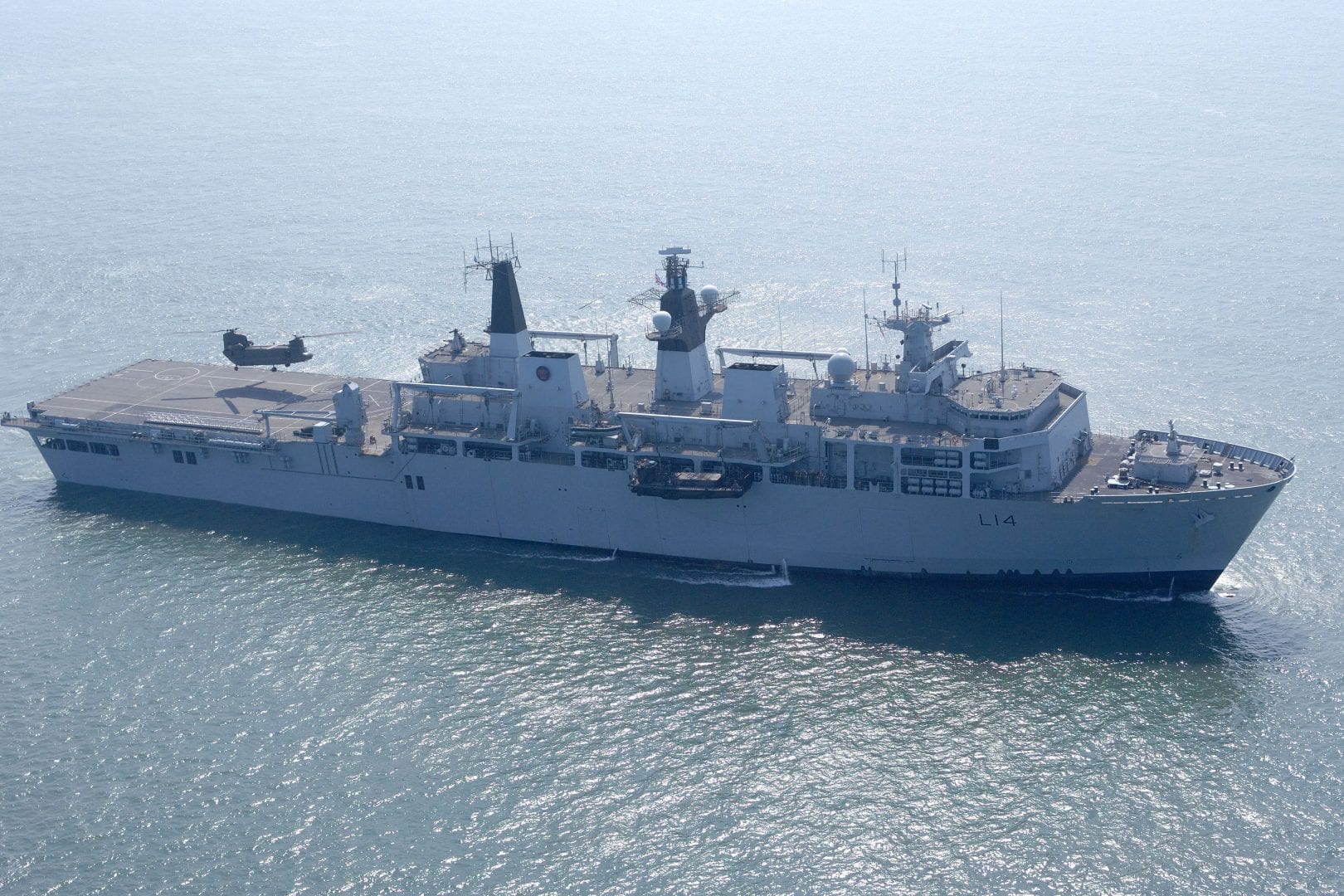 REES-MOGG CALLS FOR NO CUTS TO NAVY'S AMPHIBIOUS CAPABILITIES
THE BRITISH cabinet have been warned that cutting the Royal Navy's amphibious assault ships and Marines in Plymouth – would significantly undermine Britain's defence efforts, and the first priority of the Government is the defence of the realm, said Tory MP Jacob Rees-Mogg on a whistle-stop tour of the city.
In a strongly worded speech to Conservative delegates and business leaders at the Crowne Plaza Hotel, on the Hoe, the arch Brexiteer praised the Prime Minister Theresa May's speech on Friday – setting out her priorities for Brexit and on a new relationship with the European Union, but also appealing for the Conservative party to unite around the premier.
Mr Rees-Mogg, said: "The brain power of the government is of course on Brexit, but we must also concentrate on other issues like tax reforms, lowering the cost of living, cutting red tape, affordable housing for local people, NHS, raising the defence budget, and especially the 'emptiness in politics' of professional politicians with no real experience in business," he said.
Conservative councillor Maddi Bridgeman, of Moorview, commented: "I was very up lifted by his speech supporting the Royal Navy's marines and talking up the importance not just about Brexit, but also about bread and butter issues like housing, jobs, tax, NHS, transport links to the South West region, and how vital our Dockyard and defence capabilities are for the economy of Plymouth and wider area," she said.
Lesley Shorrocks, deputy chief executive of the Devon Chamber of Commerce, added: "His message on tax reform and the need for more companies to look at exporting – is in line with many Devon businesses of all sectors and sizes looking at global opportunities."
Mr Mogg praised Plymouth's Johnny Mercer MP for his concerted campaign to pressure Ministers to increase the defence budget – and the on-going speculation about the loss of 1,000 marines, and the threat to the Royal Navy's two Albion-class amphibious assault ships.
The defence element of the review going on in Whitehall has now been separated out, in what was seen as a victory for Defence Secretary Gavin Williamson, and MPs like Johnny Mercer warning against more defence cuts.
Boris Johnson has been invited to talk in the city with dates now being planned, said Mr Mercer.