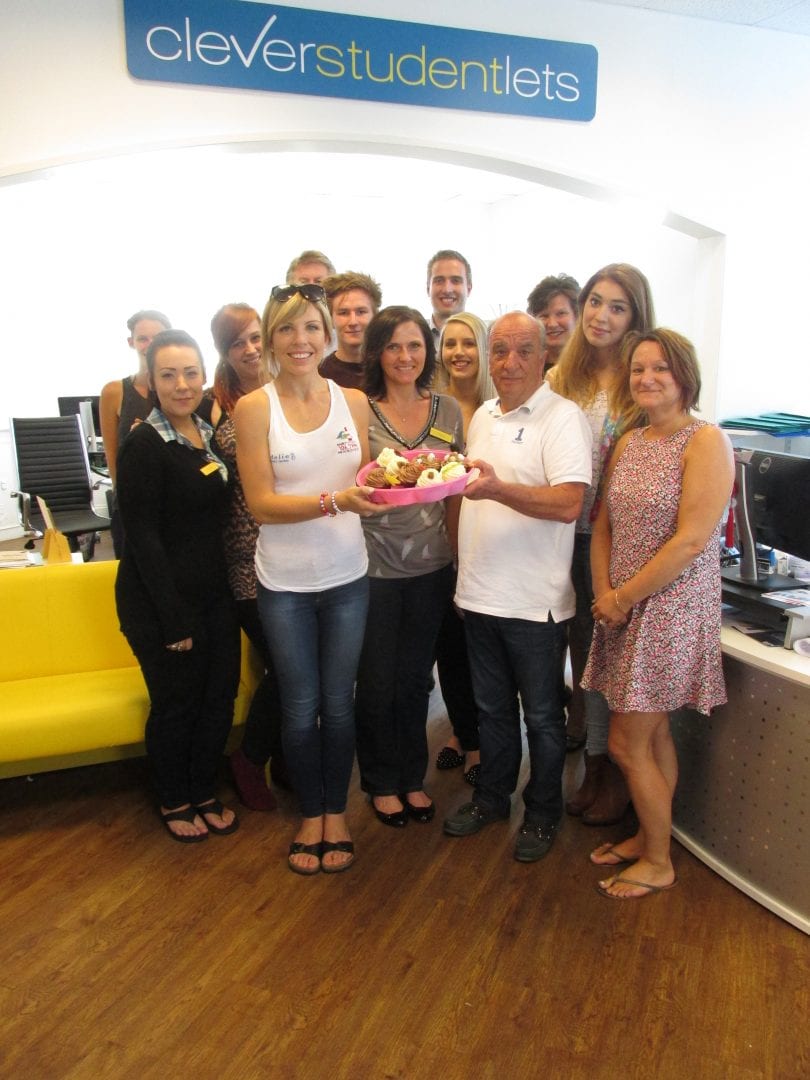 RADIO PLYMOUTH DELIVERS CLEVER TASTY CUPCAKES
Radio Plymouth visited Clever Student Lets with some tasty cup cakes for the team from 'Little Doms Cupcakes', based on the Barbican.
Chief executive Henry Hutchins (centre) was the first to take his free cup cake.
Gemma and the crew from Radio Plymouth visited Clever Students Lets at their offices in North Hill – with some very tasty cupcakes that was appreciated by the office team, said Mr Hutchins.