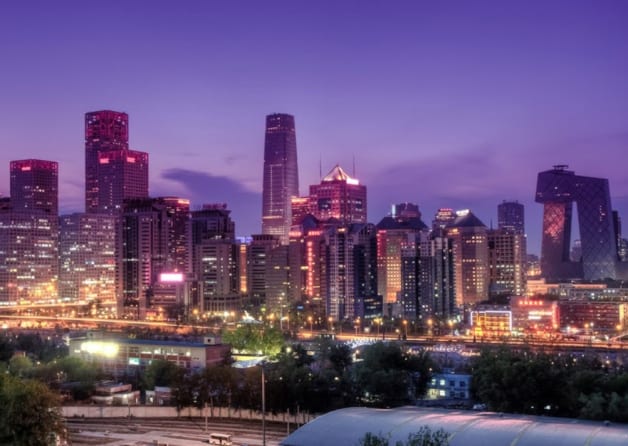 PORTSMOUTH LANGUAGE SCHOOL EXPANDS IN BEIJING
Portsmouth language school expands into Beijing
by Claire French     Business Editor   Portsmouth News
ONE of Portsmouth's thriving language schools now has someone working in China's capital city to promote it.
Yu Xia, who came to the UK to complete a degree, is now a project manager for Meridian School of English, based in the city's Guildhall.
The 25-year-old is now responsible for promoting Portsmouth on behalf of the school and encouraging more people to learn English in the city.
Talking about her role, she said: 'I have been with the Tellus Group, which owns Meridian School of English, since 2011.
'My job in Beijing is to recruit students from China and Taiwan.
'I'm primarily responsible for the promotion and enrolment in the Chinese market to help children, adults and college students to Portsmouth to learn English, or participate in summer camps, winter camps, as well as work placement opportunities.'
Neil Pick, chief executive officer of the Tellus Group, said: 'We're working with the China British Business Council which has given Xia some desk space. Her job is to promote and expand the number of students and adults coming to the UK to our schools in Portsmouth and Plymouth.
'The greatest benefit of having someone in China is to break down the language barrier.
'At the moment, the business we have from China is quite low. We hope in the future it will be as high as 20 per cent of our business.'
While studying, Xia completed a Duke of Edinburgh Award while interning at the language school.
She is also spreading the word about the national scheme in her Beijing role.
She explained: 'It was a proud day when I got the award and I got to speak to Prince Edward, the Earl of Wessex, who was fascinated by my new role in Beijing and my educational and work experiences in the UK and with the Tellus Group.
'It took me 18 months to complete the Duke of Edinburgh Awards programme, which included voluntary work, gardening, and lots of cooking at a rural village in the Bordeaux region of France.
'I completed a hiking expedition across Dartmoor and lots of swimming activities.
'I enjoyed the programme and met lots of new friends, and improved my English skills, and learned a great deal about British business and culture and the way of life in the UK.'
(Publicity generated by Dorcas Media).