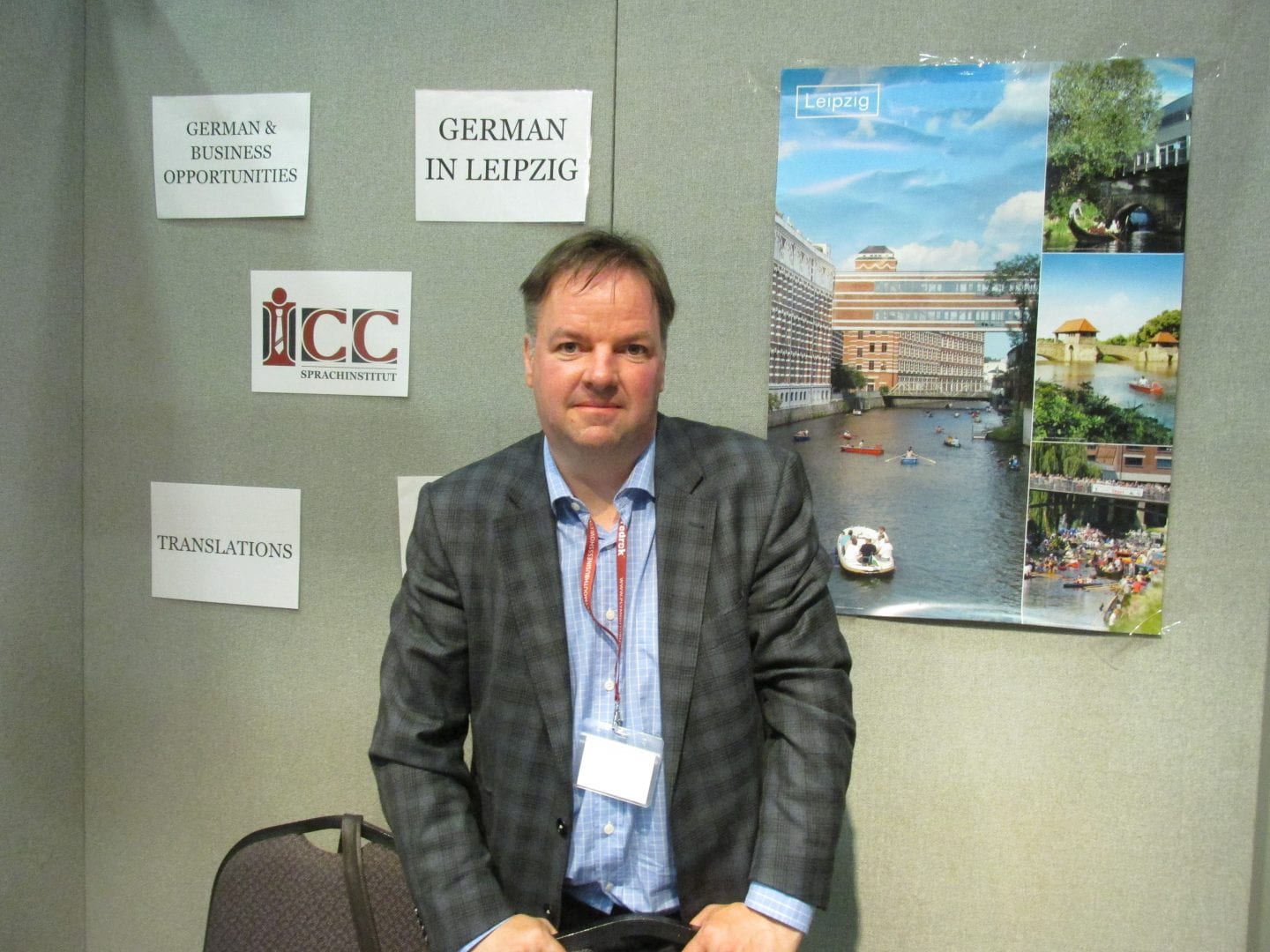 PLYMOUTH & SOUTH WEST REGION STRONGER IN EU
German business leader James Parsons
PLYMOUTH and the South West region are stronger in Europe says German business entrepreneur James Parsons.
Mr Parsons runs one of eastern Germany's most successful English language schools ICC Sprachinstitut in Leipzig for the last 20 years.
Mr Parsons, said: "It is unfortunate that David Cameron has put his premiership on the line in a YES/NO referendum.
There are so many important reasons for the UK to stay in the EU, and putting the UK's strong economy to good use in securing its position in Europe and the rest of the world.
More people voted for other candidates than Cameron at the last election (63.9%), and so the UK runs a risk of people who are in favour of the UK staying in the EU – but wanting Cameron out, voting for the UK to leave – and throwing the UK out with Euro bath water.
The uncertainty about the British referendum is already making German businesses nervous about the future, says Mr Parsons.
Who would start a UK operation if they were unsure what the laws regarding exporting to the UK would be like in the future?
The EU is a single market in which no tariffs are imposed on imports and exports between member states.
More than 50 per cent of the UK's exports go to EU countries, and EU membership allows the UK to have a say over how trading rules are drawn up.
BMW, which owns Rolls Royce and Mini, both produce in the UK – would no longer be exported tax-free to Europe making them less competitive and would almost certainly result in job losses.
Also the Leipzig built Porsches and BMWs would also be taxed more on entry to the UK and would be, like thousands of other European products, more expensive.
Business with the UK's biggest trading partner would certainly suffer. Who knows how long it would take for individual treaties and legislation to be drawn up with the main trading partners.
Free movement of people across the EU also opens up job opportunities for British workers seeking to work elsewhere in Europe.
What about the 10,000 Brits who live in Germany and claim unemployment benefit?
If the UK leaves the EU there will be no provision for these people?
If you add together all the Brits living in other EU States, an estimated 1.3 million people, what will happen to these people?
The 'Nay-Sayers' have no answer."
BRITAIN IS STRONGER IN EUROPE.
James Parsons
Director
ICC Sprachinstitut
Leipzig
Germany
NOTE FILE:
ICC Sprachinstitut partners with businesses in Plymouth and across the South West region.
A German business delegation is visiting the Devon again this June – to drum up joint British/German business deals at the Devon Business Show in Plymouth.