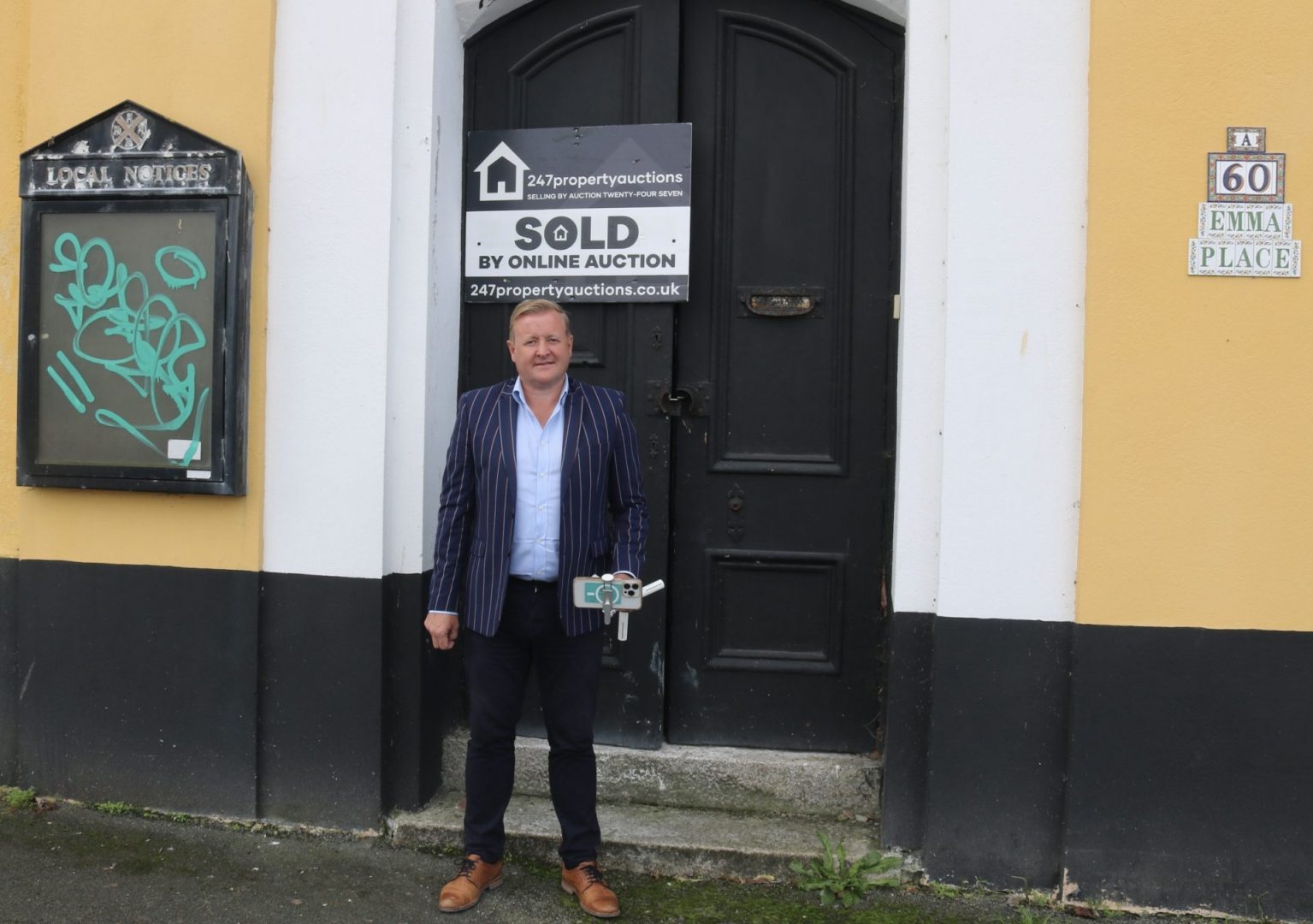 PLYMOUTH OLD CHAPEL, GOES UNDER THE HAMMER 
A historic Old Chapel at Emma Place in Stonehouse, and for centuries the home for many of the city's top-ranking admirals, doctors, and clergy, went under the auctioneer's gavel and was recently sold for £135,500. 
The charming Georgian property dating back to the 19th century, was auctioned by former BBC TV star Scott Gray of 'Homes Under The Hammer' where he featured on the programme from 2003 to 2016.
Scott now runs his own successful South West business www.247propertyauctions.co.uk/ and works across the UK providing weekly auctions that is broadcast live and online for clients to bid for residential, commercial, agricultural, industrial, and amenity land plots, said Scott.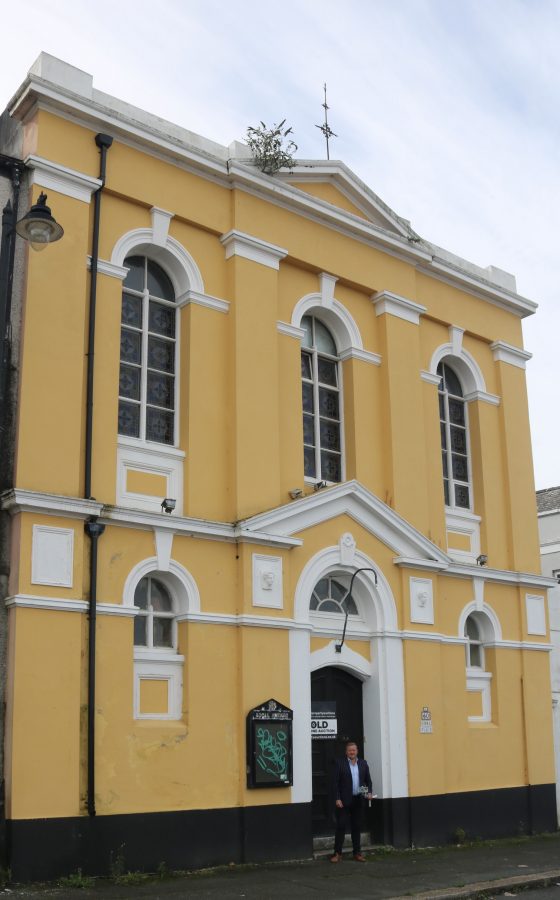 "The Old Chapel in Plymouth is perhaps one of my quirkiest sales to date, and I worked in partnership with South West Property Agents Stratton Creber Commercial to sell the historic building."
"I set up my business 3 years ago and sold over 300 properties worth over £10 million+ and I still get the most amazing buzz when that hammer slams down and I close a sale," he said. 
"I make a point of visiting every property that I sell especially with my famous stripey jacket," he said.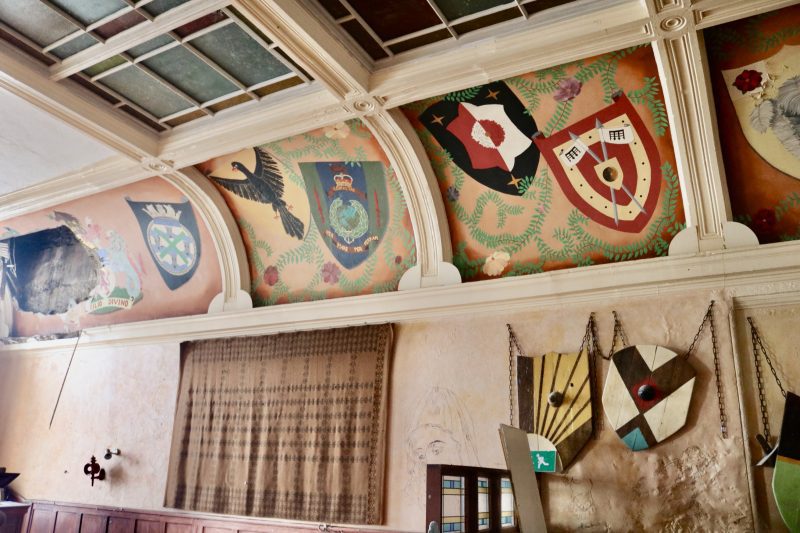 Emma Place is situated in Stonehouse, one of the oldest parts of the city that locals refer to as the Three Towns of (Plymouth) and much of the Grade 2 listed buildings in the area survived the Plymouth Blitz of World War Two. 
For hundreds of years Emma Place in Plymouth was home to many of the city's top-ranking admirals, doctors, and clergy, and in recent times was the centre of Plymouth's nightlife until the decline of Union Street.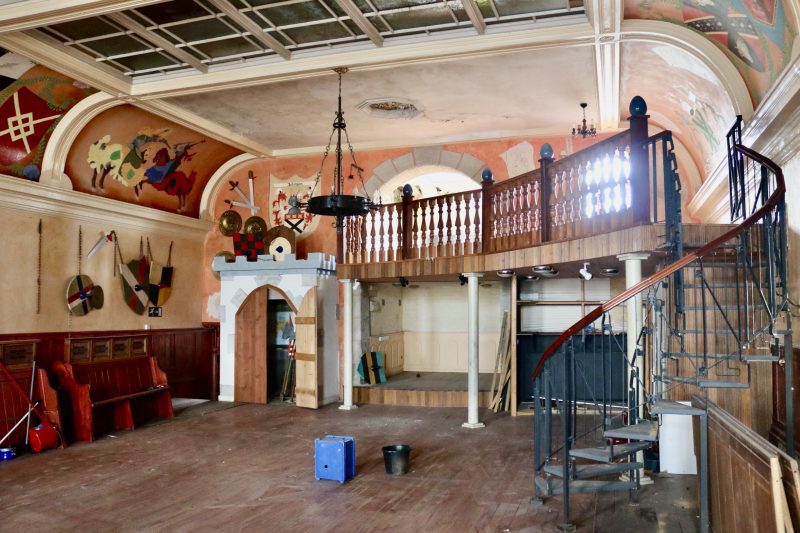 There were plans in 2017 to renovate the Old Chapel into a Community Theatre, but Covid and securing necessary funding put a stop to the proposals.  
Scott, added: "The new owners of the huge building are looking at their options in developing the Old Chapel, and looking at the site with a blank canvas," he said.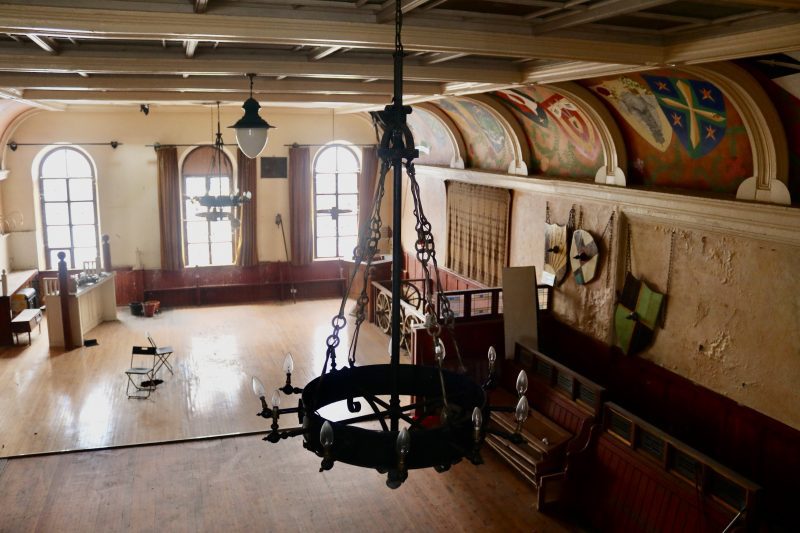 For more information about 247PropertyAuctions you can email Scott: info@247propertyauctions.co.uk or www.247propertyauctions.co.uk