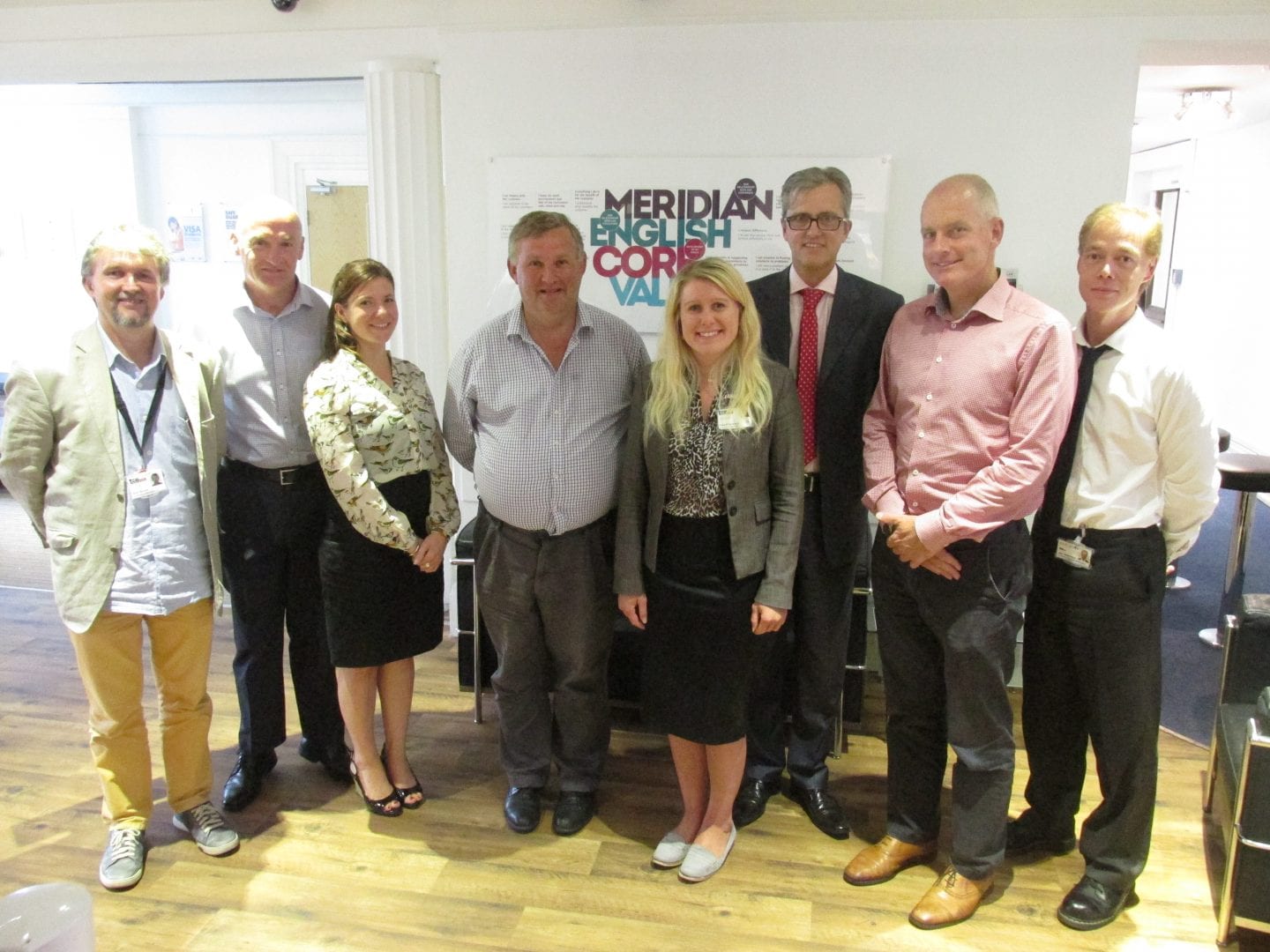 PLYMOUTH MP VISITS TELLUS GROUP HQ
PLYMOUTH MP VISITS TELLUS GROUP OFFICES
CITY MP Oliver Colvile caught up with the Tellus Group team and senior management at it's Plymouth HQ recently. He toured the language school, met international students brushing up on their English language skills, and to better understand what the global business is providing and contributing to the Plymouth and South West economy.
Mr Oliver Colvile, said: "I wanted to see for myself what Tellus Group are doing and what other measures I can help support this massive and invisible growth sector – where the English Language is one of our biggest exports."
Neil Pick, chief executive of Tellus Group, added: "It was a very useful visit and we are pleased that the city MP is more aware of the importance of our international English language sector in the region, and is contributing nearly £27 million pounds to the Plymouth economy alone."
Pictures left to right:  Oliver with senior members of the management team, visiting the main office and meeting other Tellus Group staff, and meeting and greeting international students studying in Plymouth.