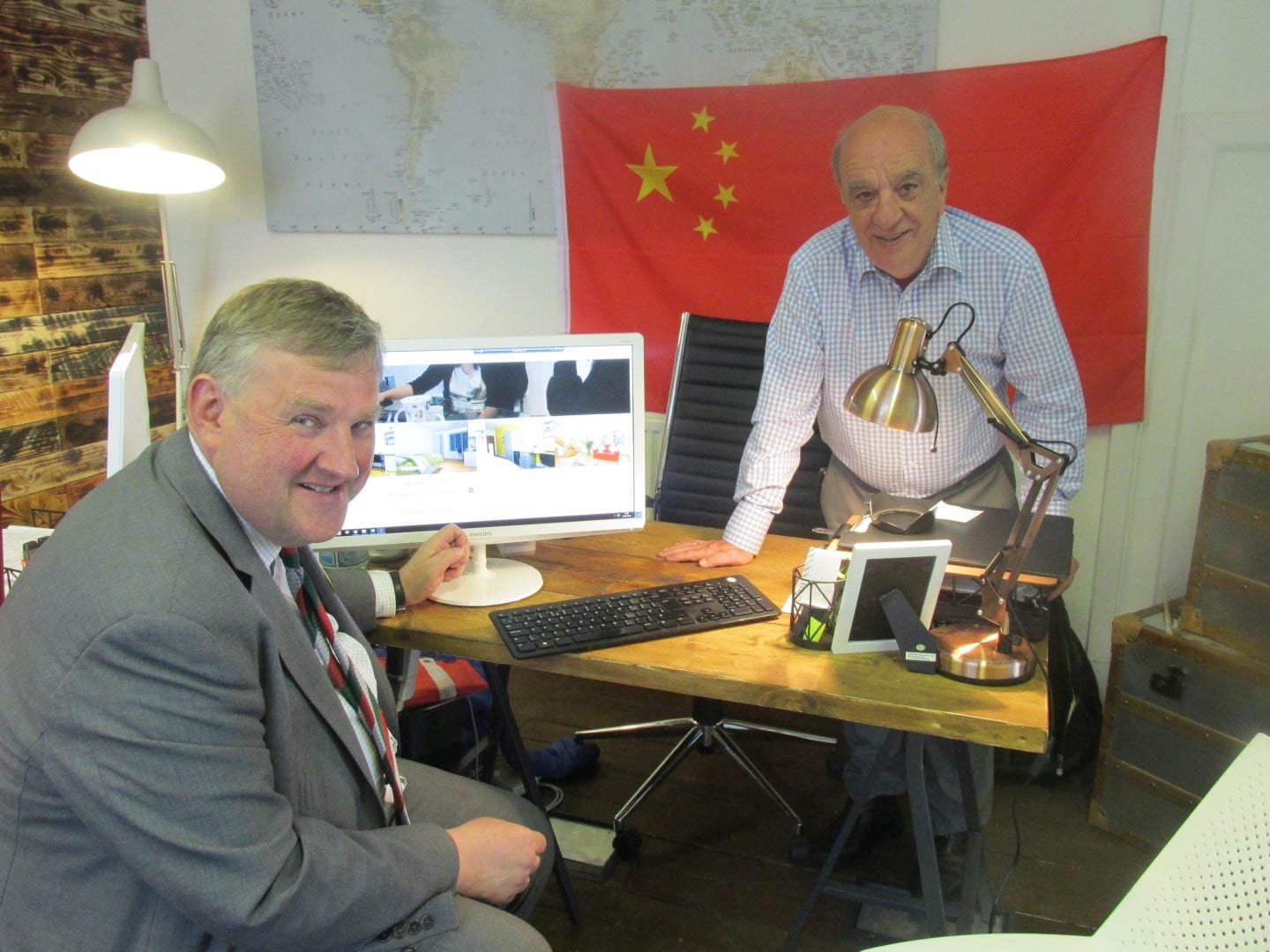 PLYMOUTH MP VISITS AWARD WINNING CLEVER STUDENT LETS
Oliver Colvile and Henry Hutchins viewing CSL's new Chinese website
PLYMOUTH MP Oliver Colvile, was given a tour of Clever Student Lets new offices based in the Sherwell Centre on North Hill.
The award winning student lettings provider spent over £30,000 to expand into new premises on the campus of the University of Plymouth.
Mr Colvile met with Henry Hutchins, chief executive and other members of the CSL team, and said: "I was keen to hear more about Clever Student Lets new designated Chinese website promoting the company and city across China."
"I was also delighted to hear how CSL have revamped an iconic city building into office space, and been nominated again for Sunday Times Lettings Agency Awards in London next month."
The city MP also met some of the CSL women who stripped off to support this weekend's MoonWalk in the centre of London to raise money for vital breast cancer research.
Four team members who work at CSL, are looking to stride more than 26 miles around many of the of the capital's landmarks in the early hours of Sunday morning – and will dress in feathers and sequins to add to this weekends carnival theme – and raised £1,800 so far.
Mr Hutchins, added: "We are pleased that our China specific website and aimed at Chinese students and parents to tap into the fast growing Far East market is being recognised in government circles."
CSL new offices in the Sherwell Centre
Mr Colvile visiting CSL's maintenance unit looking after 2,400 property units