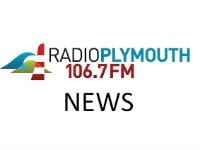 PLYMOUTH FIRMS DEBATE WHETHER TO QUIT THE EU
The campaign is entering its final stages ahead of the referendum on June 23rd
Plymouth businesses have been clashing over whether we should leave the EU.
With only 22 days left until the referendum, the debate is intensifying.
The most recent chamber of commerce survey showed 50% of South West businesses would vote to stay, 45% to leave and the rest weren't sure.
Mark Buckingham runs PL1 events at Millbay and they frequently transport equipment for concerts to Europe; he says leaving would be a disaster for his firm: "Two years ago we did a show in Switzerland, which is not part of the EU and it cost us in the region of sixteen thousand pounds, just to take our lorries into Switzerland and then bring our equipment out. At the moment, we did a show in Athens last year and it cost us nothing. If we go to Paris, it costs us nothing. Every entertainment company in the UK, at some point, trades across Europe."
Henry Hutchings from Clever Student Lets acknowledges it's possible that some fees could increase, but that no one knows.
He says there is no reason why we couldn't have a good trade deal with the EU after a Brexit though: "We're the fourth largest economy in the world. Do people really believe that Mercedes Benz, BMW, Citroen and whoever, are going to say, we can't trade with Britain? We're their biggest market and Volvo's second biggest market. Of course they want to trade with us. If they want to trade with us, that's fine, we'll trade with you and just get rid of the barriers."
The survey showed smaller businesses were more likely to be Eurosceptic and the gap has narrowed since the last survey, meaning more firms are now saying they are going to vote to leave.
Chief executive of CSL Henry Hutchins
HUG A UNION JACK CAMPAIGN – SUPPORTING BREXIT