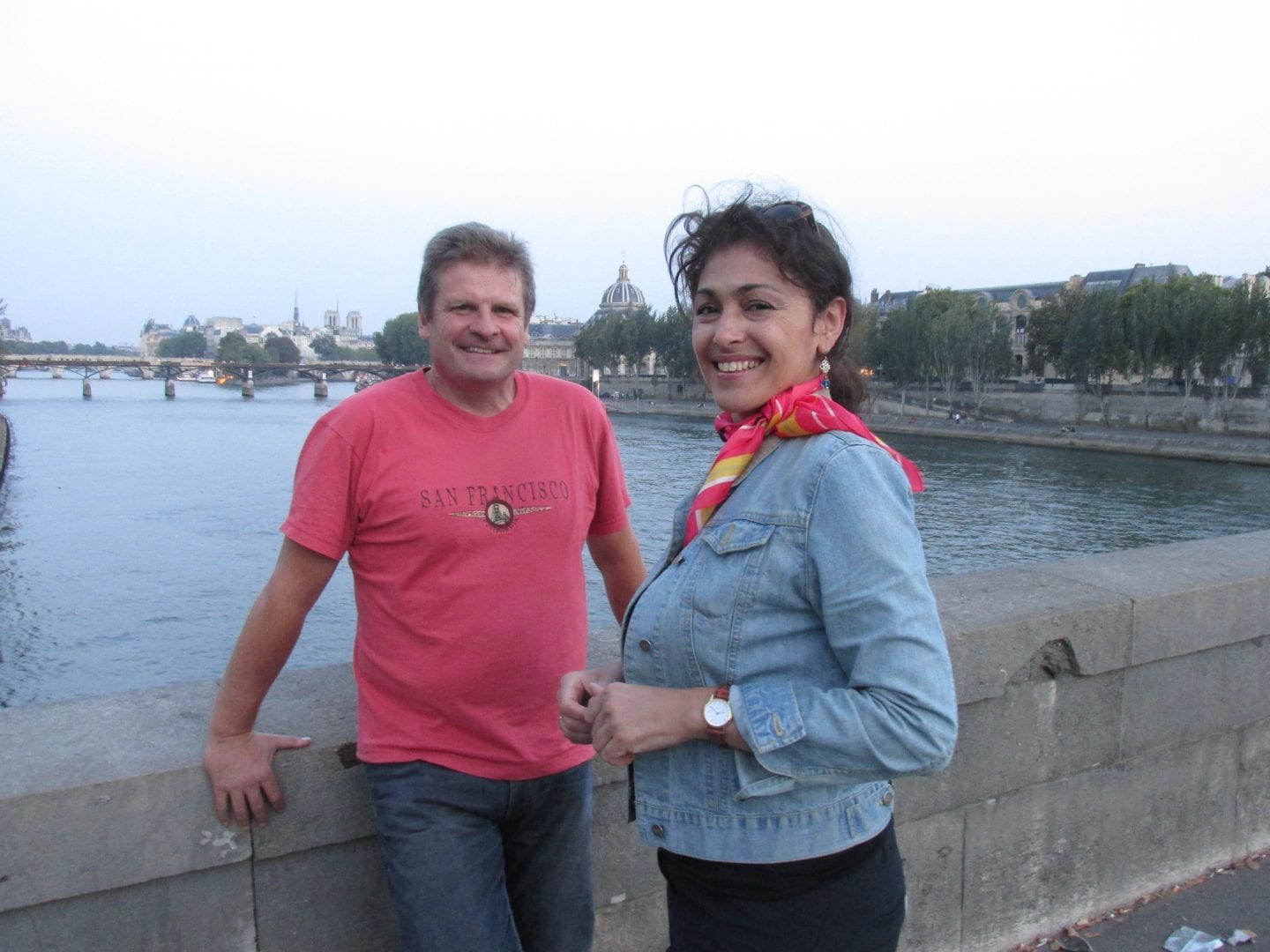 PARIS DEBUT FOR PLYMOUTH WRITER CHRIS SAVERY
PARIS DEBUT FOR PLYMOUTH WRITER CHRIS SAVERY
DEVON writer Chris Savery's latest play entitled 'Peacocks & Hens' and set in post war Paris – makes it debut in one of the world's most romantic cities this weekend.
The story is about two young bohemian lovers on the emotional edge and will they fall off, says Mr Savery?
The Plymouth author is travelling to the French capital to support his latest play, and being showcase by an international cast of actors from the 'Moving Parts Company' at the La Ville d'Epinal on Sunday evening.
55-year-old, Mr Savery, who runs his own theatre company called Plays-zones, said: "The production recently featured at the Midtown International Festival, which nurtures theatre in the big apple, and was directed and produced by New York actor Angie Kristic who is also appearing in the Paris show."
"The play is centred on the value of art and love, and a passionate roller coaster between a struggling artist and a chanteuse and set in post war France."
"My latest production is being sponsored by the Suzanne Sparrow Plymouth Language School which brings over a thousand French students to Devon every year to brush up on their English language skills."
90-year-old, Dr Suzanne Sparrow, said: "We are immensely proud to support Chris Savery's latest show in the heart of Paris in our top market to encourage French students to study at our school in Plymouth."
Mr Savery recently returned from Caserta, near Naples, where he took part in the Training Entrepreneurial Transnationally (TEST) project to mentor new start up businesses looking to collaborate with the South West region.
Over 24 business leaders from across the UK are travelling to Italy to support 30 Italian entrepreneurs looking to launch new business ideas that included arts and media businesses, from a programme created by the 012 Factory, to support collaboration projects with the UK, said Mr Savery.
"I'm looking to set up my first Plymouth production before Christmas and developing European projects to bring more international actors to Plymouth- and look at all aspects of theatre education from 'script to stage', said Mr Savery.
The show starts at 7:30pm, with a cast of eight, at the A la Ville d'Epinal, 5 rue d'Alsace, in the heart of Paris.